A long time has elapsed since this particular adventure but I still look back at it with nostalgia. I loved Bangalore as child but today it's a big dusty city and lacks a lot of the green cover that it was once famous for. One place however persists in remaining an oasis in this expanding concrete jungle: Lalbagh!
LalBagh may not be the only park in Bangalore but it most certainly is one of the largest. The name quite literally can be translated to 'Red Garden' where 'lal' means 'red' and 'bagh' means 'garden'. While I have visited Lalbagh numerous times over the past couple of years, I'm going to take you to my most recent adventure. Sadly even that is about a year old!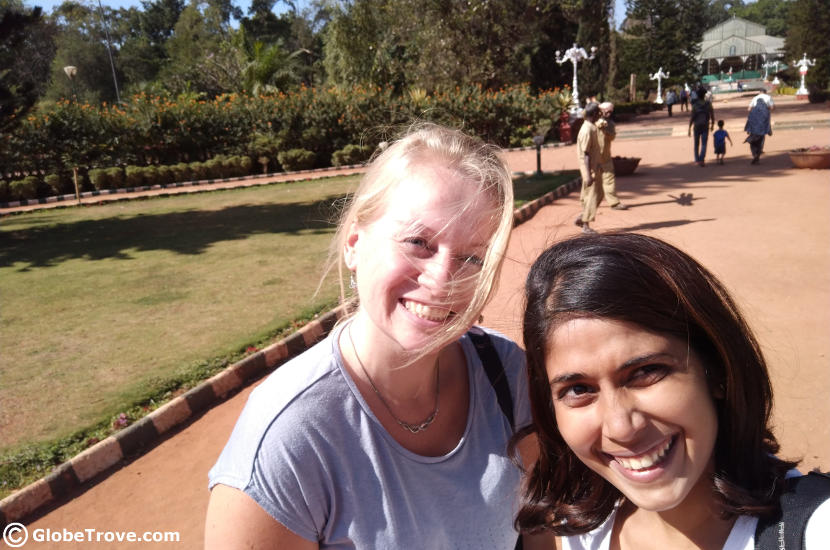 My partner in crime!
A Dutch friend of mine wanted to have a picnic lunch to cheer me up since Shawn had gone off on work to Salym in Russia. She suggested heading out to LalBagh. At first I winced. We live in Whitefield. Lalbagh is around 20 kilometers away and in the center of the city. Now in most countries heading off to a place that is 20 kilometers away is not much of a problem. In Bangalore the traffic is so crazy that it definitely makes people think twice. Even as I write (5 pm on a Friday evening) Google maps tells me that it will take around 1 hour 20 minutes to reach my destination.
Nevertheless we planned to head out to a Starbucks on the way and grab a to go bag so that we could munch on our food in the calm interior of the Lalbagh garden. Luckily for us we had a driver and we did not have to worry too much about the traffic.
LALBAGH IS BIGGER THAN YOU IMAGINE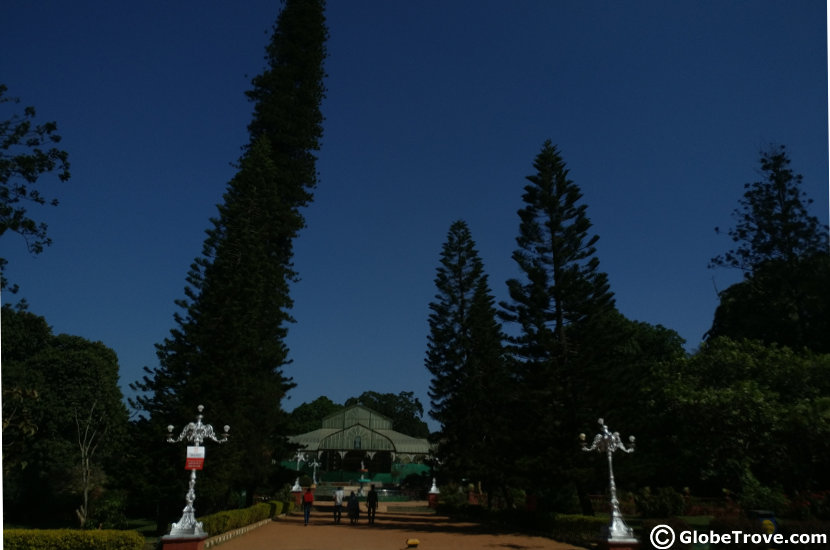 I always love the towering ancient trees that you can see everywhere in Lalbagh.
When you drive around Lalbagh it seems like nothing more than a wall with a couple of trees within. Don't let that fool you. Lalbagh is huge! It houses a large collection of plants and even a lake. Me? I'm directionally challenged and even though I've been to Lalbagh so many times I had no idea where I was going. My friend Janet however could find her way anywhere at any point of time. I think she has an internal compass!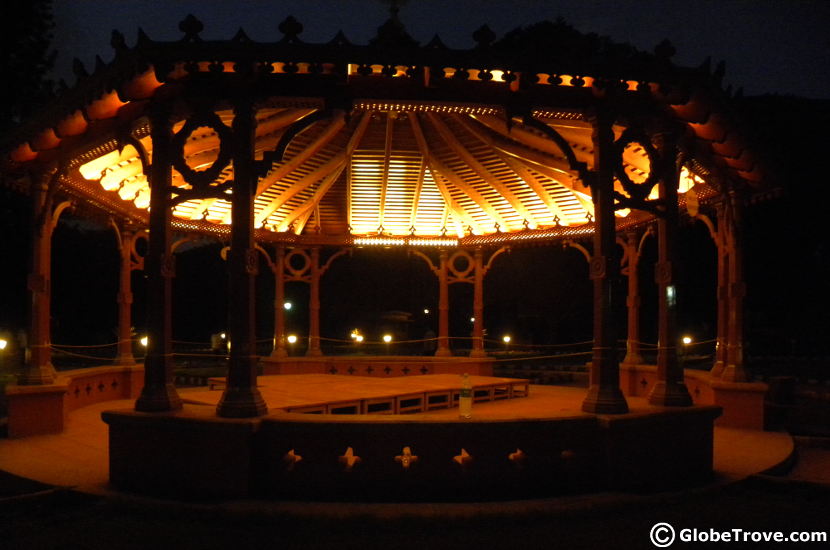 One of my favorite photographs which was taken many years ago on date night in Lalbagh.
Lalbagh has a couple of interesting landmarks that you can't forget (even though like me you may forget where they are!).
The glass house where the flower annual flower exhibitions are held. FYI: They are held on the 26th of January and the 15th of August every year. So if you are in town during that time make sure you put Lalbagh on your list.
The rock formation. I remember the first time I visited Lalbagh my brother was really young and both of us pretended that we were climbing up a tall steep mountain. It's not high and it isn't steep but if it rains I'm sure it gets slippery!
The lake is another popular attraction. We sat and ate our lunch around that area. Just make sure that you carry mosquito repellent because those pesky creatures feasted on our blood!
The bonsai garden was my favorite as a child. The idea that a huge tree could actually be compact baffled me. I remember spending a long time marveling over them. Went back home to Goa couldn't stop talking about it. My poor dad had the patience of a saint!
The enormous trees that reside within Lalbagh have watched time unfold and the city grow.
There was a time when I thought of Lalbagh as a tourist attraction. Today it's more than that. There is an emotional connection that I have forged with the place because of the memories linked to it. Running and admiring the gardens as child, holding hands and walking on a date, a picnic lunch with a very good friend, a discussion of what the future holds… Lalbagh makes me feel warm within because it always reminds me of good times!