One of my favorite things to do when traveling is to connect with people from all walks of life I've quickly learned that when you stay in a fancy hotel the number of opportunities to meet people is limited. Hostels however give you a much larger chance to mingle. That is how we landed up at the Masada Backpacker hostel in Kota Kinabalu. Oh yes! It was also cheap.
LOCATION OF MASADA BACKPACKER HOSTEL IN KOTA KINABALU
Located at Jalan Bandaran Berjaya, the Masada Backpacker hostel in Kota Kinabalu is not located on the popular Jalan Gaya which by default means that it isn't located on the most happening part of Kota Kinabalu. Don't be disheartened because Jalan Gaya is a short work away. It also means that you have plenty of peace and quiet which we wanted so it was technically a great way to have the best of worlds.
ROOMS AND RATES IN MASADA BACKPACKER HOSTEL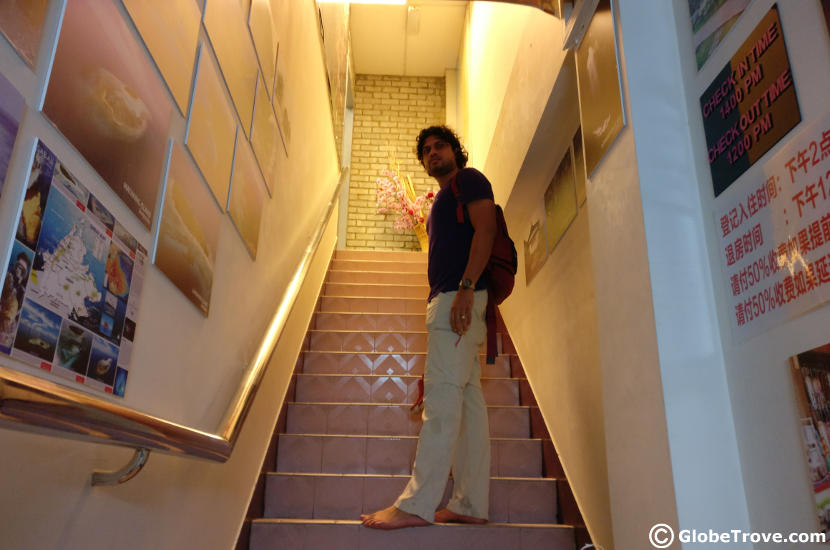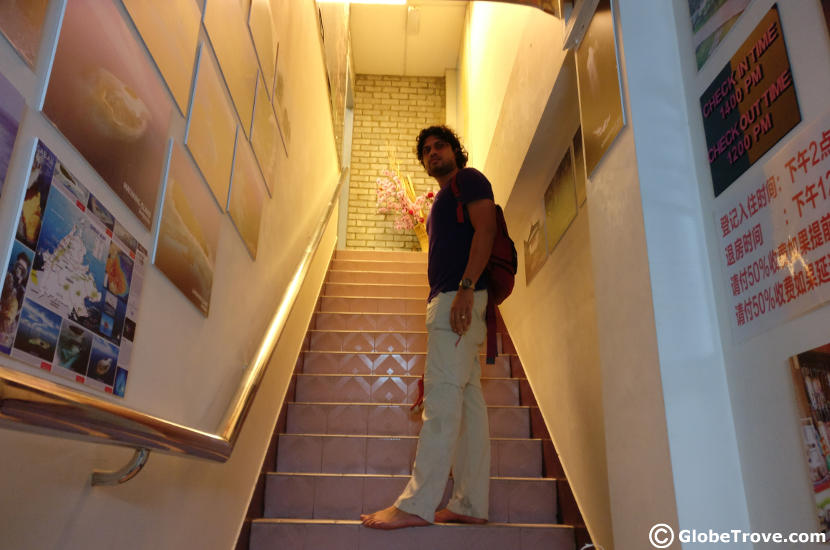 On our way up to our room!
Masada Backpacker hostel in Kota Kinabalu has both dorms and rooms. The dorms are approximately $8 per person which is pretty cheap while the Standard Twin room was $21 per person. We decided to take the Standard Twin room since we were going to be there for a while.
The hostel was larger than we expected. There were rooms on the ground floor as well as the floor above and there was a connection between two buildings which wasn't apparent from outside.  Our room was on the top floor and I was really happy with it. At least I was happy with the second room that they provided. At first we were given a room without a window since none of the rooms that had windows were available in the middle of the night. That was a bit sad because we had specifically booked a room with a window through booking.com. They did adjust our room rates and give us the room we wanted in the morning so I didn't mind too much.
COMPLIMENTARY STUFF IS ALWAYS FOOD!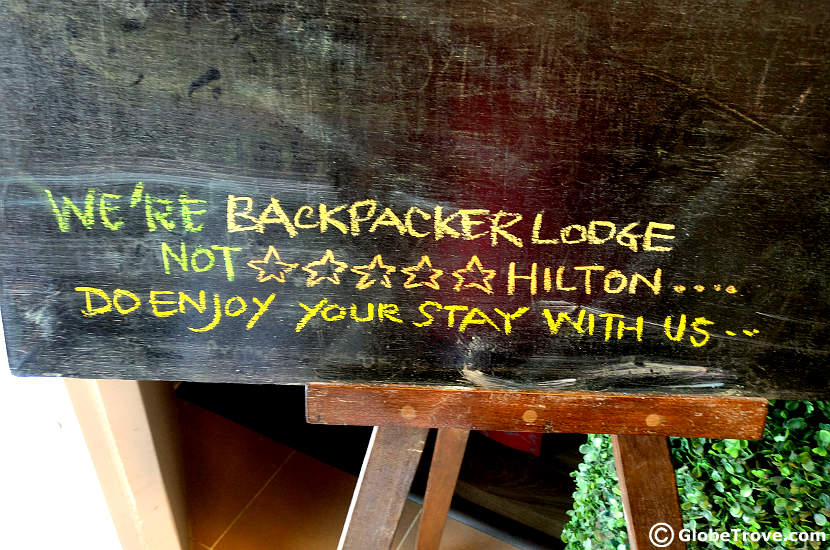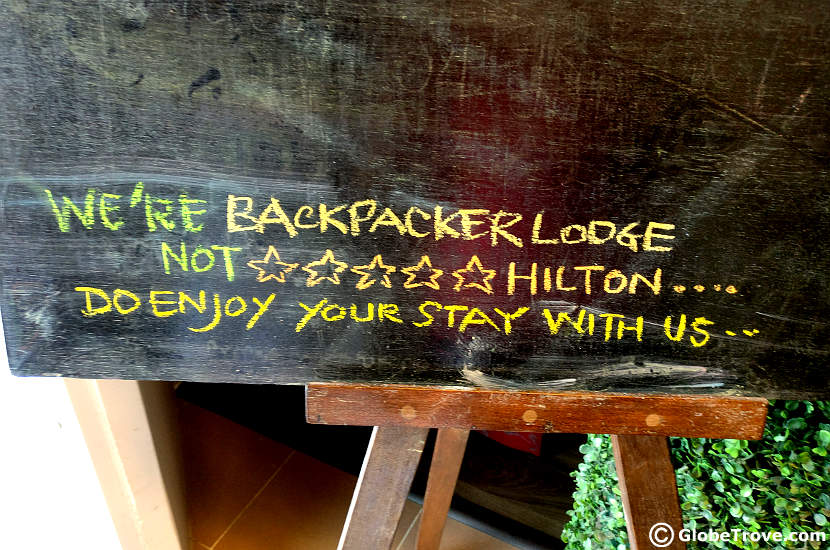 We all love freebies and when you are traveling on a budget almost all kinds of freebies are useful. The Masada Backpacker hostel in Kota Kinabalu offers a complimentary breakfast. Yaay! One meal taken care off. It isn't a very grand breakfast but it definitely hits the spot. Usually its fresh bread, jam, butter, fruits and either a coffee or tea! It is definitely more than enough to satisfy your morning cravings and keep you running till lunch time.
The second thing that I found really useful was the washing machine. If you are backpacking then you usually have just a few items and you probably need to wash your clothes more often. The opportunity to do it for free is not something that I was going pass off. Like I said… Every freebie is opportunity to save a little bit!
Another thing that I liked about the Masada Backpacker hostel in Kota Kinabalu was the resources that it provided. There were two or three files of in depth guides which dealt with things to do in the city and in Borneo. It also included descriptions of the local transport that you could take and how much it would cost. The resources are definitely useful if it's your first time in the city.
Like I said before, we used booking.com to make our Masada Backpacker hostel booking. It helps you browse through the different kinds of rooms available and the rates allocated to each room. I've attached a link above just to help you navigate a bit better.
Staying at Masada Backpacker hostel in Kota Kinabalu gave me exactly what I wanted and a little bit more. I got to interact with a number of people who shared the same wavelength as me. It was affordable so it was easy on the pocket and it was also a lot fun!
*This post contains affiliate links.