Cannon fort has become one of the most popular view points on Cat ba island (Vietnam) because it offers different vantage points that look out over the Halong bay. At times it is quite easy to forget that this fort has a lot of history within itself. Encompassing a large area of land the fort offered a strategic viewpoint which was essential to defense, hence the myriad of cannons at various locations.
The fort is easy to find once you have located it on the map. We got our motorbike rode up to the peak so it wasn't really that strenuous for us. The climb up via road is relatively steep but definitely doable on foot. We passed a number of people who were making their way up. A little way off, you are stopped at a check post where you have to pay 40,000 VND per person. Keep the ticket with you safely because people check the ticket at various points on the trail.
VANTAGE POINTS FROM CANNON FORT
The misty view from Cannon fort
Cannon fort was the place where we first gazed out at the legendary Halong bay. The first point is next to a Café of sorts. We spent a considerable amount of time trying to get a picture of the bay from there only to realize that there were better spots ahead. So if you are looking to get the perfect picture of karst scenery then don't make the mistake that we did.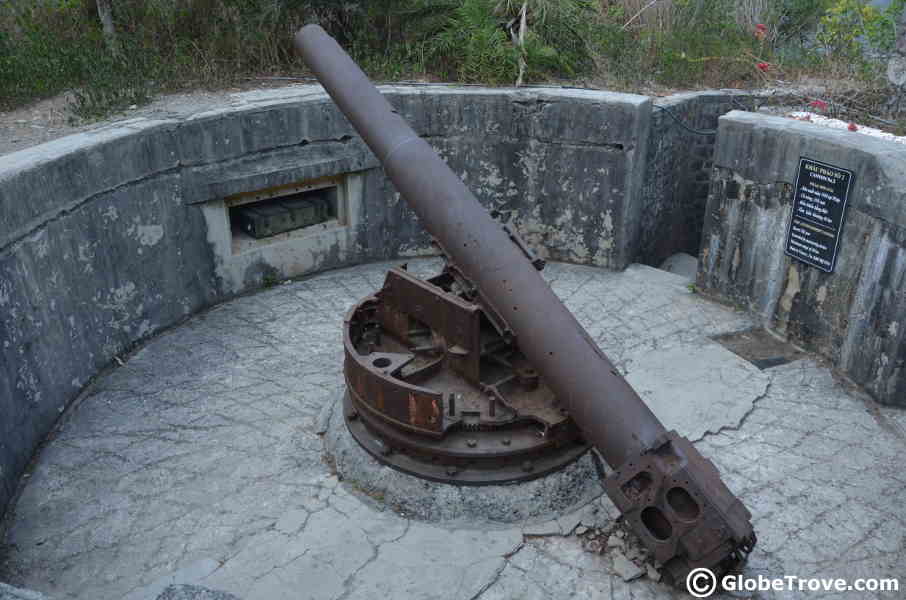 Gazing into the mouth of destruction
Two Cannons are prominently displayed at Cannon fort. One is rusted and old. This one is the one that was used to aim at American boats that were 40 kilometers away. A British friend told us about a man who had come to visit Vietnam who was on one of those American vessels at that time. Apparently he was only 19 years old at that time. He watched one of the ships near him sink after being struck by the very same cannon. Almost 200-300 people died. His ship was forewarned and it moved out of the range of fire.
While the Vietnamese cannons could fire at a range of 40 kilometers, the American ships had cannons that could fire further. So by moving just 5 kilometers away they could still hit their targets.
It is amazing what you can learn from the people you meet. This little tit bit stuck to me through my journey. War is so needles. I do wish we could all live in peace. If people deigned to travel with open eyes a bit more they would probably see how similar everyone is. Probably then we would have fewer or better still no wars.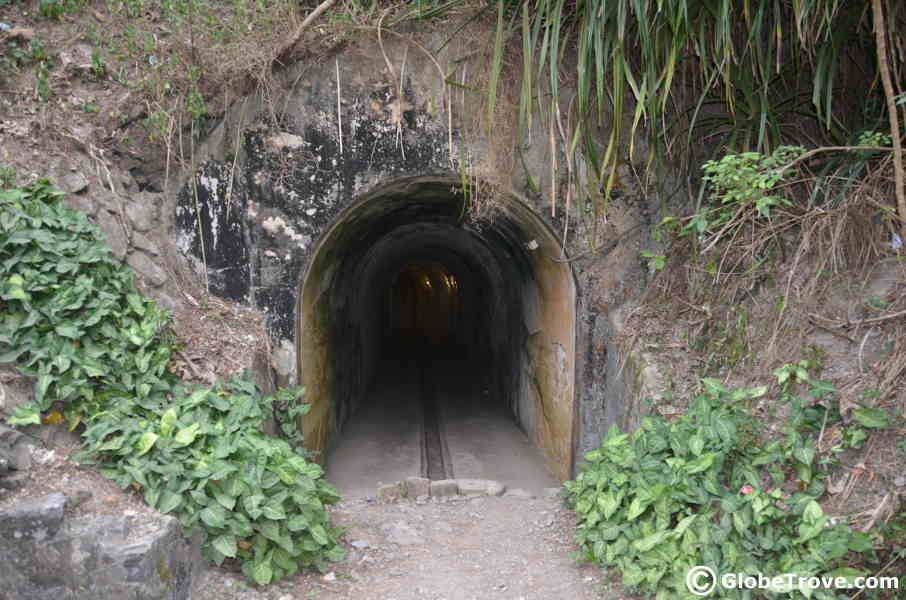 The beginning of the U
A queer 'U tunnel' is part of the Cannon fort. I assume that it was largely used as an armory for there seems to be some form of storage rooms. The U tunnel is just what it says it is. It is a tunnel that has been shaped as a U. A depression in the ground appears to act as a drain for the water that must have passed through the tunnel at night.
THE SPECIMENS AND THE MUSEUM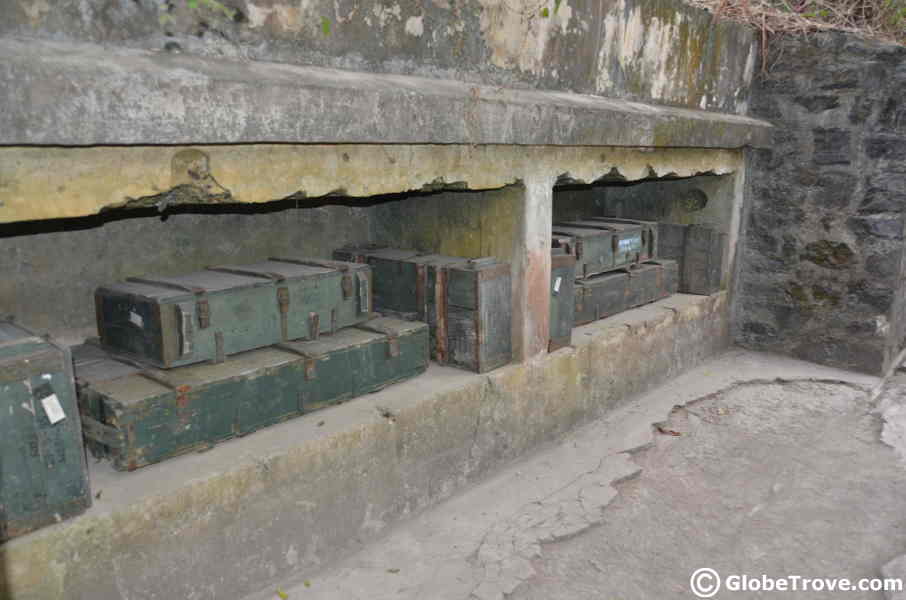 Relics from the past
A small building is home to some of the relics of war. Bullet casings, helmets, clothing and even some photographs adorn the rooms. It is a short walk back in time and one that reminds us that war is always close on our heels no matter how much we choose to ignore it.
THE CANNON FORT IN A NUTSHELL (A 4 star review)
Cannon fort offers really amazing views over the bay.
The specimens give you much to consider about the effects that war has had on the country.
While I would have loved to see some more information about the fort, I was happy to note that the area was kept clean and litter free.
The noise of the music in the café spoils the atmosphere a bit but as you wander further towards the viewpoints the noise becomes less obvious.
Overall it is a place that is definitely worth visiting!