Borobudur straddles two worlds. On the one hand, it's home to Indonesia's most famous temple — which is also the country's most-visited tourist attraction. On the other hand, it's a quiet, off-the-beaten-path village where you can feel like the only tourist who's ever passed through.
Borobodur Temple was my single biggest reason for visiting Indonesia. I wanted to visit for sunrise to get the full, mystical effect. That left me with two options: a very early morning day trip from nearby Yogyakarta, or spending a night in the village. As someone who prefers to get off the beaten path on her travels, it was a no-brainer. So I booked a homestay and hopped on the bus.
SMALL TEMPLES AND RICE FIELDS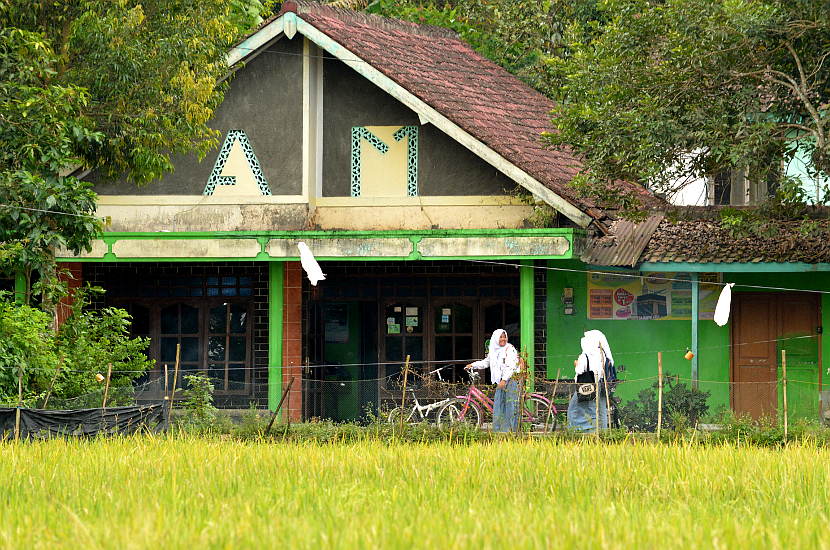 Rice fields just outside the village of Borobudur
In addition to Borobudur's famous hilltop stupa, there are two other important Buddhist temples just outside the village: Mendut and Pawon. Pawon is within walking distance of town and very small. Mendut is 3 km outside the village, and houses one of the largest and best-preserved Buddha statues on Java. So when I had an afternoon to kill in Borobudur, I decided to walk to both.
As I walked along the road, I was surprised by how friendly the locals were. Nearly everyone stopped to say hello. Kids rode their bicycles alongside me and practiced their English for a few minutes. A couple guys who were repairing a car even invited me to their tea break.
After visiting Mendut and Pawon, I took a stroll through the rice fields just outside the village for some photos. I encountered even more welcoming people along the way. An old man was really excited to show me the best spot for photos. A group of young boys invited me to join their ball game.
What's more, the scenery was astounding — emerald-green rice fields as far as the eye could see, with highly-volcanic Mount Merapi as a backdrop.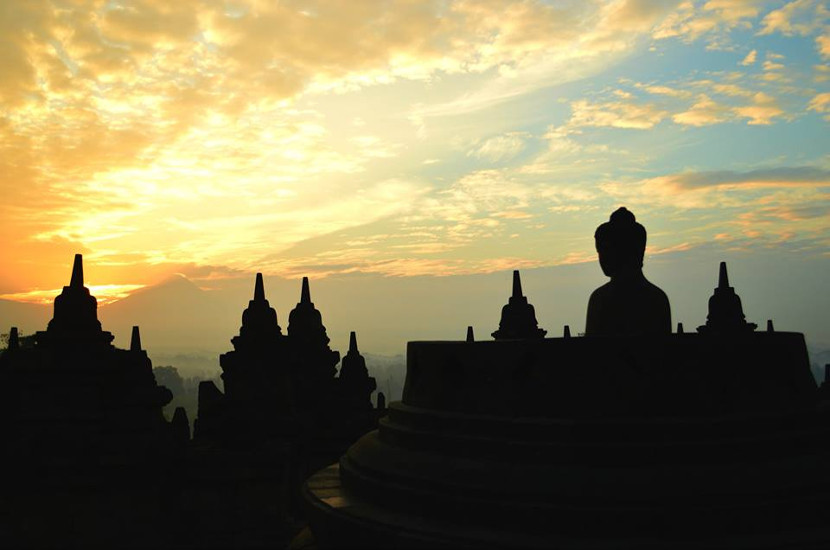 Sunrise at Borobudur Temple
I was head over heels in love with Borobudur before I even explored the temple — my main reason for visiting. And it only got better from there as I did the sunrise tour.
My alarm went off at 4 am. Ika, the owner of my homestay, was waiting for me with his motorbike. He drove me to the temple, helped me get my ticket, and showed me the best place to wait for the sunrise.
And what can I say? The sunrise was spectacular. It lived up to every expectation. Although it had been cloudy overnight, the sky cleared up for five glorious minutes that morning to let the sun shine through. Afterwards, I explored the incredible bas relief galleries before walking back through the village to my guesthouse.
While the sunrise was quite a touristy experience, I still feel like I got to know this village a little better. I would have loved to stay for another day, take a bicycle and explore the surrounding villages. It's possible to visit a tofu maker and a paper making shop — great opportunities to learn more about local life.
Alas, I had to head back to Yogyakarta. But Borobudur is still cemented in my memory as the friendliest place in Java.
PRACTICAL TIPS FOR VISITING BOROBUDUR
To get to the village, you need to go to the Jombor bus terminal in Yogyakarta. Buses leave every half hour or so. Don't bring much luggage — you'll have to fit it all on your lap.
Borobudur is tiny. You can walk everywhere in town.
Most guesthouses will give you a simple map and let you use a bicycle or motorbike for free. This is handy if you want to go further into the surrounding area.
There are a handful of guesthouses and homestays in the $10-$15 range. I stayed at and would highly recommend Efata Homestay. Lotus II Guesthouse, right next door, is also popular.
Borobudur Temple costs 325,000 rupiah to visit during the day, or 450,000 rupiah for the sunrise or sunset tours — but it's worth every penny.
Simple warungs line the road heading west from the temple. Meals cost less than 15,000 rupiah.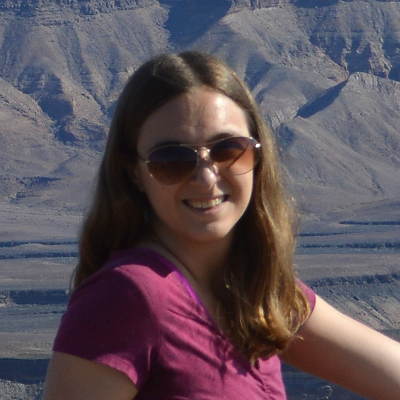 ABOUT THE AUTHOR
Five years ago, Carrie bought a one-way plane ticket to Germany with a $15-a-day budget and a dream of reaching Thailand. She backpacked through 22 countries and flew home from Bangkok a year later. Since then, she's been budget-traveling across the Americas, Asia and Africa. When she's not on the road, she explores the food and music scenes in her home base of Washington, DC.
Carrie blogs about her adventures at Trains, Planes and Tuk Tuks.
* This post contains affiliate links
** Photographs and pictures have been provided by the author for use in this  post and do not belong to Globetrove.