Despite being famously hedonistic, Amsterdam is a great cultural capital, boasting dozens of museums. Ranging from showcasing the Dutch masters to modern art, from film to science, Amsterdam museums have something to offer nearly every visitor to the city. For a relatively small city, it's pretty incredible how many museums it has to offer! This "over-sized village" is truly an artistic and cultural powerhouse, and has been for centuries. Try choosing just one of Amsterdam's museums below – it's hard to just stick to one!
THE MOST FAMOUS AMSTERDAM MUSEUMS, LOCATED AT MUSEUMPLEIN
The Rijksmuseum is a must visit on a trip to Amsterdam. It's world famous collection showcases the work of the Dutch masters from the 17th century including but not limited to Rembrandt, Vermeer, Frans Hals, and Jan Steen. On you visit, don't miss Rembrandt's iconic Nachtwacht (Night Watch) or The Anatomy Lesson of Dr. Tulp. During peak tourist season I'd recommend buying your tickets online ahead of time, and downloading the Rijksmuseum app so you can have your own guided tour through the museum.
It goes without saying, this Amsterdam museum houses the works of the great Vincent Van Gogh. The museum is organized chronologically by Van Gogh's life. As you follow the route you'll see how Van Gogh developed not only as an artist but also as a person, and learn about he came to meet his tragic end. Many of Van Gogh's famous pieces are housed in this museum such as the Potato Eaters, Sunflowers and Almond Blossom, but don't expect to find Starry Night here (you'll find that in NYC's MoMa). Avoid long lines here by purchasing your ticket ahead of time.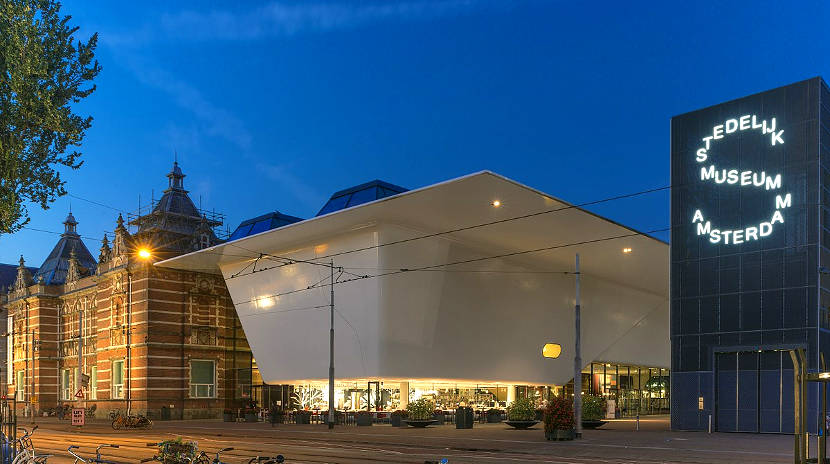 A third mammoth museum awaits you in Museumplein, the Stedelijk, or city museum. This Amsterdam museum is less frequented by tourists who typically stick to Van Gogh or Rijksmuseum, but is well worth a visit if you are a modern art lover. The Stedelijk houses rotating exhibitions from artists and designers alike, and is a hotspot for creatives in the city
IF YOU'RE INTO FILM OR PHOTOGRAPHY THESE MUSEUMS IN AMSTERDAM HAVE YOU COVERED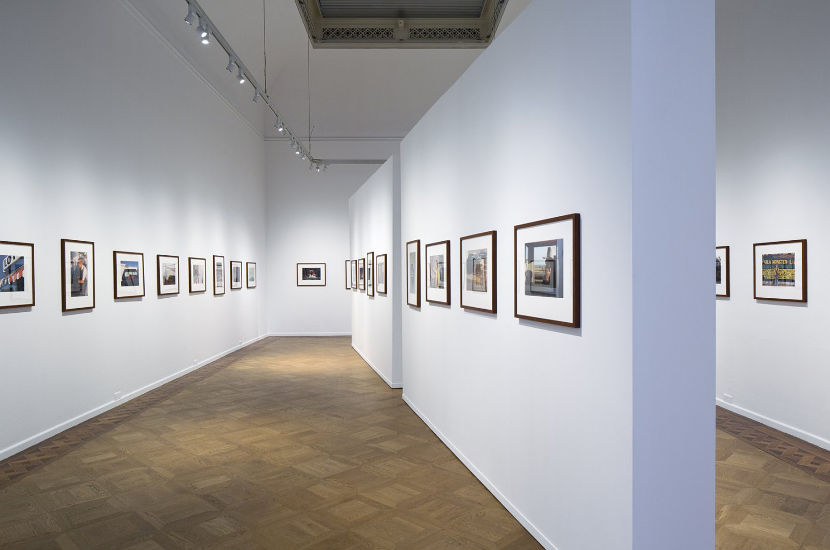 FOAM is all about photography, and in addition to being a museum, is an international photography organization which focuses on developing budding photographic talent. Located on the Keizersgracht in the city center, FOAM is a great museum to stop by if you're looking for an hour of culture in the heart of the city.
Located in Amsterdam Noord, the EYE Film Museum is one of the icons of this neighborhood. This film museum has rotating exhibitions (think Martin Scorcese, Stanley Kubrick, Alfred Hitchcock) in addition to its permanent collection. It also houses a cinema and a cafe looking out over the Ij (body of water) between the museum and Central Station. To reach EYE, you'll need to take a (free) ferry from behind Central Station.
IF YOU'RE TRAVELING WITH KIDS:
I say this museum is for people with kids, but to be honest, it's fun for all ages – you're never too old to be amazed by science! NEMO has permanent exhibitions educating visitors on a plethora of science topics, from light and sound to the universe and how your brain works. If you visit NEMO on a sunny day, be sure to grab lunch on the roof where you can sit outside and take in sweeping views of the city… and no, this Amsterdam museum is not named after the Disney movie 😉
IF YOU'RE A SUCKER FOR HISTORY
SCHEEPVAART MUSEUM (NATIONAL MARITIME MUSEUM)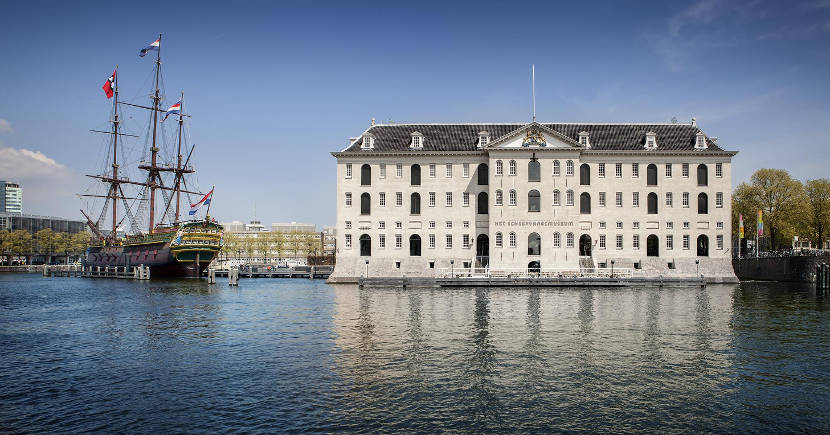 Take a step back into the Dutch Golden Age and learn about how the Dutch traveled the world by ship, expanding their empire through their unique trading skills. This Amsterdam museum is housed in an arsenal building dating back to 1656 when Amsterdam was the largest port and trading market place in the world. You'll see the museum's most famous piece from the outside already when you arrive – the East Indiaman Amsterdam, a nearly exact replica of the Dutch ship that set sail to the "Far East" in the 17th and 18th centuries.
The Amsterdam Hermitage Museum is a sister museum to the Hermitage in St. Petersburg, Russia, and features exhibitions from the St. Petersburg. It also houses rotating collections from other museums, mostly focusing on classical artists. Seated on the Amstel River just a short walk from Rembrantsplein, you'll find a new collection every time you visit.
See where Anne Frank went into hiding and wrote the pages of her famous diary. Learn about her life and step back in time to the Annex which has been authentically maintained, and learn about the family who hid her, and learn about how it was to be in Amsterdam during WWII. Be sure to buy your tickets ahead of time online. This museum consistently has many hours' long waiting times to get in.
Which Amsterdam museum have you visited? Leave your answer in the comments below!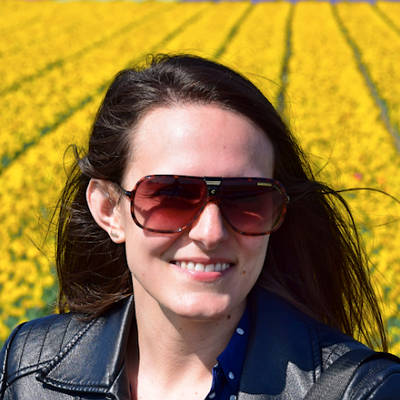 ABOUT THE AUTHOR
Gabby is a native Californian who has called the Netherlands home since 2010. Switching from sunny to grey skies hasn't been easy, but she's come to love her second home in Amsterdam. Besides living as an expat in Europe, she loves traveling and enjoys it best when she can combine it with exploring the outdoors and being active. She's got an opinion about everywhere she's gone, and isn't afraid to tell you the good, the bad and the ugly. To read more from her, visit her blog Boarding Call or follow her on Facebook.
*This post contains Affiliate links
** Photographs and pictures have been provided by the author for use in this  post and do not belong to Globetrove.