I often grumble that I have no idea what to do in Bangalore on the weekends. Being a part of the Bangalore Cat Squad however is something that I enjoy and it has led to a number of new friends and acquaintances. In fact if you had to look at it through my eyes then you would probably call it a family. So when the plans were in place for the third cat adoption drive, I knew I had to make it at all costs.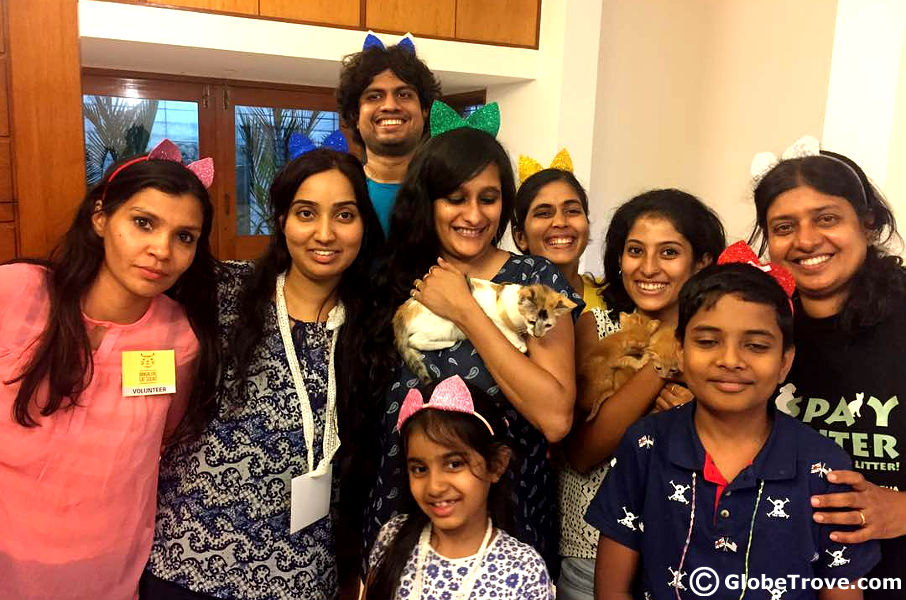 This time the cat adoption drive was held at Enerjuvate Café and Studio. I absolutely loved the location because it was in the heart of the city and the area we had a room to ourselves. This meant more adopters walked in and the cats could roam around freely. The fact that Enerjuvate had a lot scrumptious health food also added to the appeal.
[In case anyone knows of a location or can offer a space for our future cat adoption drives do get in touch with the Bangalore Cat Squad on Facebook. We would love to team up!]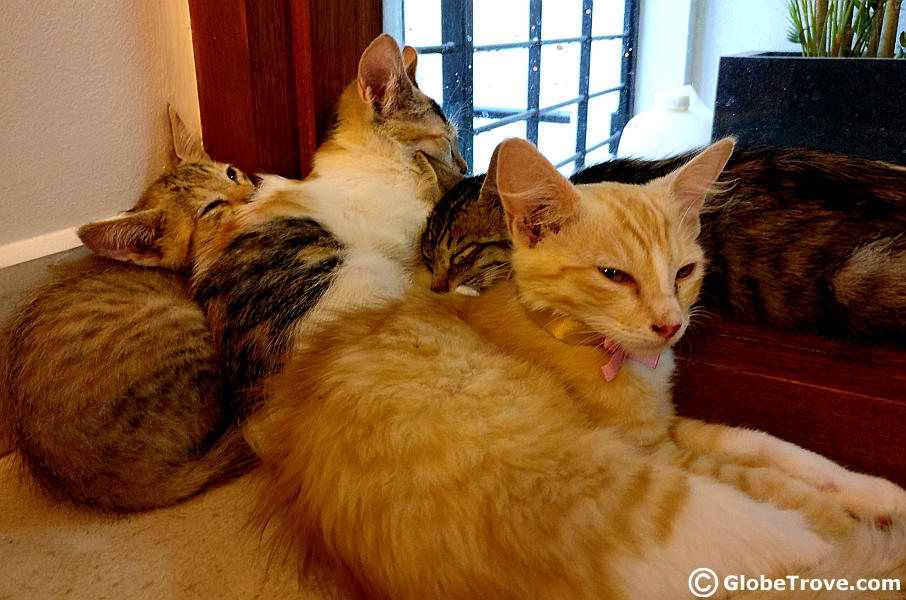 The Bangalore Cat Squad members brought their feline rescues for the cat adoption drive. Like I mentioned before there were a number of people who turned up to adopt and play with the kittens. In fact at the end of the day 5 kittens found their way into new homes after the new cat parents were counseled.
Those who couldn't adopt a cat spent time playing with the kittens and learning how to interact with them. While the adoption drive was only for 4 hours both the felines and the humans had plenty of fun.
Shawn, Prateek and I reached an hour later than planned. That's why we missed the fun of setting up the whole room. Since I didn't have any kittens for adoption this time, it really didn't matter all too much. I would have loved to have had an extra hour to interact with all my Cat Squad friends though.
[If you still are on the lookout for a kitten/adult cat and you missed the cat adoption drive feel free to get in touch with the Bangalore Cat Squad. We have plenty of felines waiting for a new home]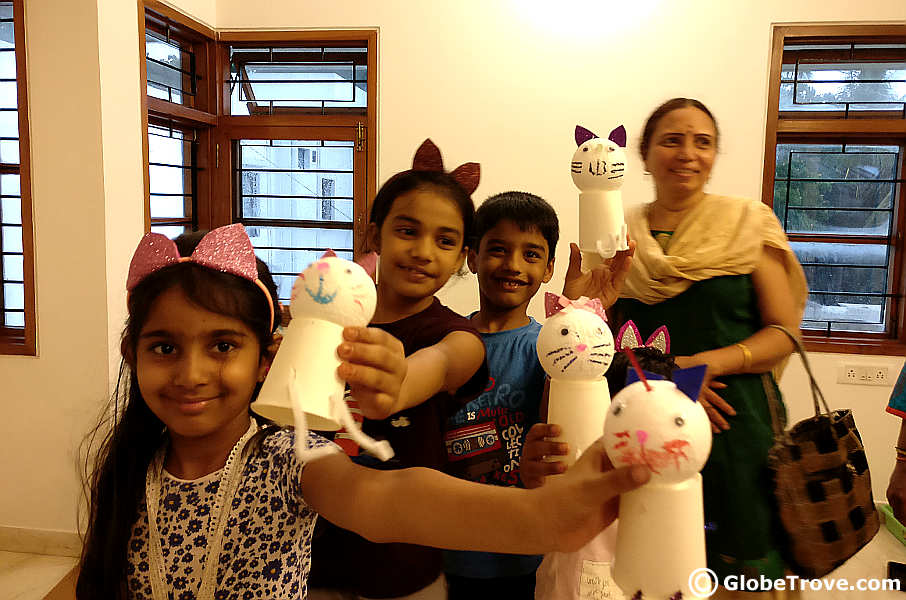 Sanjana is the creative genius of the group. Every Cat adoption drive that we have organized has always been graced by her art supplies. The kids love learning everything that she has to teach them. This time they made little cats out of cups and balls. She even made some cat ears for all of us to wear! Don't you wish you hadn't missed the adoption drive now?
MAKING MONEY FOR OUR CATS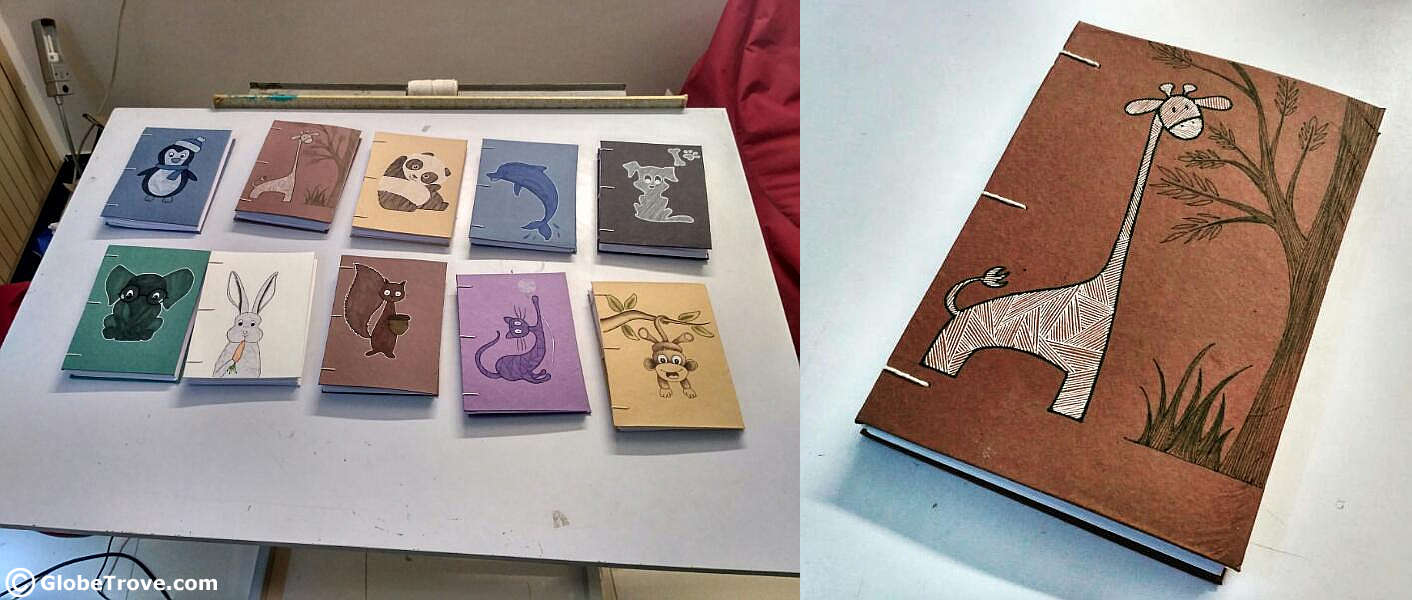 Era is our latest super star. To say she is an artist is an understatement. Era made a number of different diaries for sale. The proceeds of which went to help the Bangalore Cat Squad. I was so happy that I arrived in time to snap up one. Everything sold out so fast!
Life in the feline lane is fast moving. The Cat adoption drive was a boat load of fun just like the previous ones were. Don't worry. If you missed the previous three I'm sure you will make it for the next one. When is it? Stay tuned to the Bangalore Cat Squad page to find out!