I've been in touch with Elizabeth from Digital Travel Guru on Facebook and Instagram from almost the time I have started blogging about travel. She has always been supportive and encouraging. There is almost nothing that can get that girl down. That being said she is always around to give you that boost of confidence that you need when you are low on motivation.
In fact Elizabeth was the first person who featured me on her blog after I got on my feet. I guess life does take a full circle because today I have the honor of featuring a friend as part of a guest post series on how people plan their travel itineraries. With the boat load of experiences that she has I'm sure that Elizabeth will provide a lot of interesting insights.
Let's not waste any more time. I'm itching to take a look at what Elizabeth has to say.
1. Tell us a bit about yourself and your blog. When did you begin traveling?
Hello everyone, I'm Elizabeth Wanderlust and my travel blog website is Digital Travel Guru. I have a team of travelling Guru's who will also be sharing posts on this site soon, so look out for that. I am based in London UK, but travel through the year, especially around Asia. I began travelling as a child with my parents and developed a passion for it, as I was growing up, the wanderlust bug hit me at around the age of 20 and I've been addicted ever since. I have visited most of the continents other than Australia, South America and  Antarctica and I've had some fantastic adventures around the world. My blog is focused on 360 travel, which means I cover everything to do with travel and different countries round the globe, from food, accommodation, festivals, attractions, social issues, travel health, shopping and many more topics.
2. What inspired you to start up your own travel blog?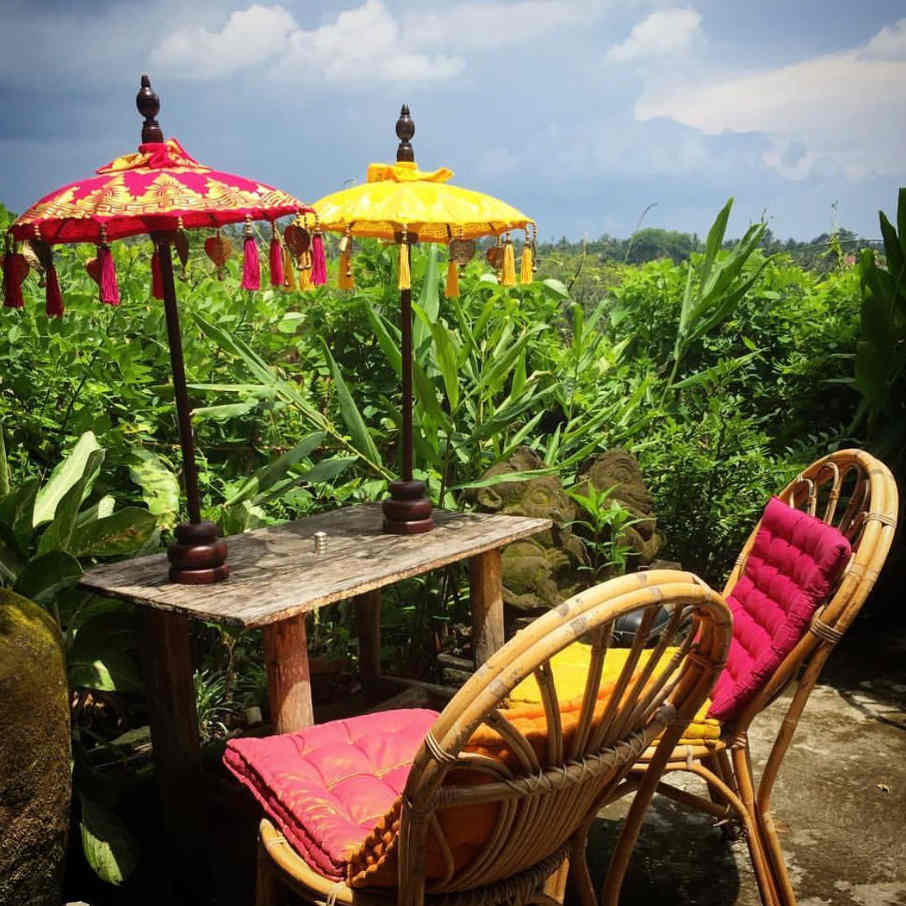 I can see why she keeps getting inspired. This photograph beckons me to relax and watch the world go by!
Well to be honest although I work in the medical field I have always had a passion for writing, travelling, photography and learning about cultures, and history. The history of different countries fascinates me as-well as the food, the culture and people.
I used to write for a International Music magazine in UK (Knowledge Magazine)  for a few years as a hobby. I have always written as far back as I can remember. I even remember writing a 95 page story when I was at school about fairies and leprechauns that lived in the mountains and adventures they went on haha …
As I have been travelling since childhood and lived in West Africa for part of my childhood as my parents were working there I have always grown up with people from different cultures, religions and backgrounds, which contributed to me wanting to see more and learn more about the world we live in. I knew all the capitals of the world when I was 7 years old!! I am obsessed with maps and looking at places I see on them.
I continued travelling into my adult years and have always advised my friends, work colleagues and others on places to go and even planned their itineraries for them depending on what they were looking for, so from that many people encouraged me to start a travel blog also coupled with the fact I love writing and photography. My second favorite is researching up on places, I get so many people contacting me for tips and for information, which I  love helping them with, so last year I eventually took the plunge and launched Digital Travel Guru.
3. When planning your travel itinerary how do you select your destination? Does work/availability of internet a major influence in your decision?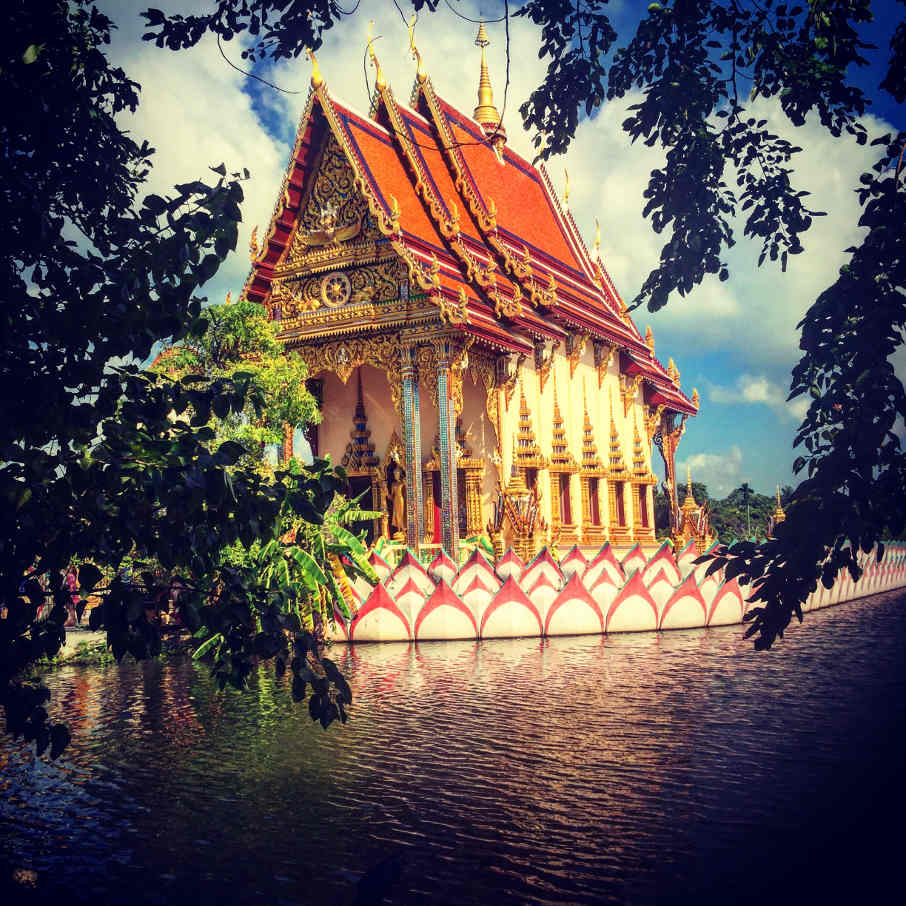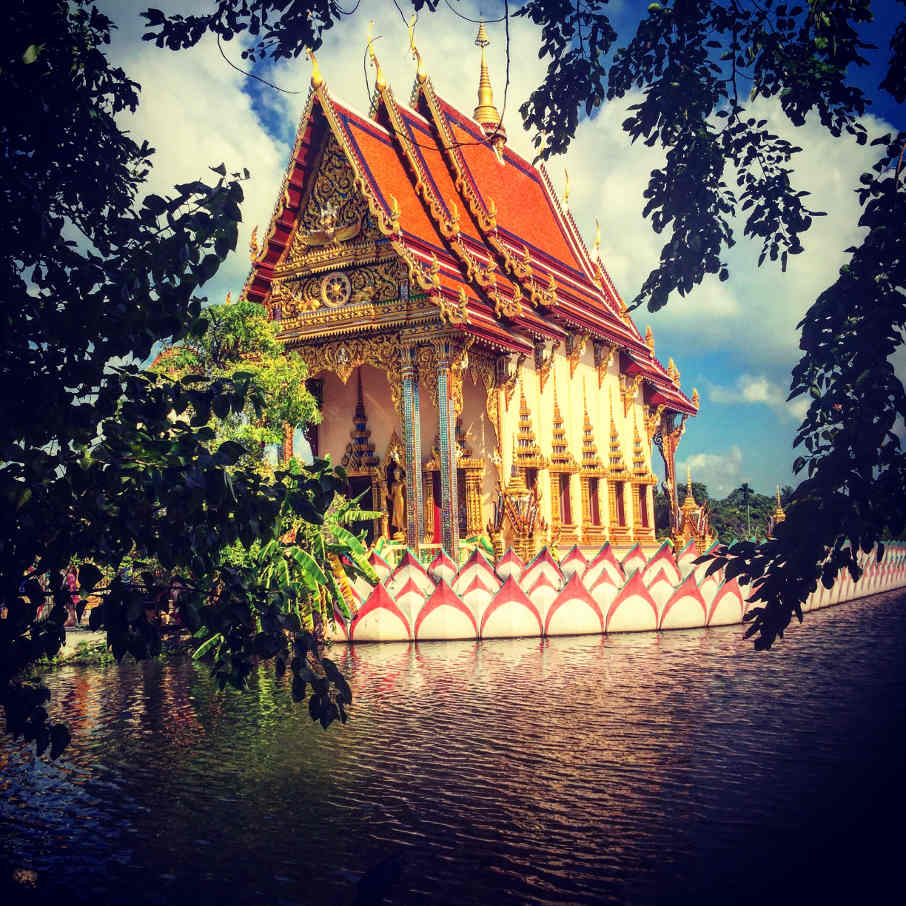 She is an amazing photographer to boot!
I have a bucket list 5 miles long lol, like honesty I have so many places I need to see, once I have decided which month I am going in, I search all the countries I like and check the weather for each. Living in London, I have to have sunshine and love visiting tropical places. So weather of the place is a big inn my planning factor.
Second thing is how much time I have, If say I have two weeks then I would want to be booking direct flights, if a month I don't mind flight changes. I like travelling to faraway places from UK. I love being on the plane and in the sky and tracking my flight path on the screen, I love people watching at the airport wondering where everyone is going, and just the hustle and bustle of travelling.
I like to visit places with a mix of beaches or least  to have some of my holiday near a beach if possible and most importantly interesting things to see and do, my favorite is visiting temples and photographing them, hence I'm always roaming around Asia, often several times a year.
I'd say internet is not a huge factor in choosing the place I stay, I do like to be connected online to keep in touch with things, to post and share my travels and also to keep my blog and pages updated, I would expect to have some sort of internet for at least 80% of the time. But I would also be happy to compromise, as I would not want to miss out on an amazing place just because there is no internet there, I would just adjust my trip so I'm not there say more that 3-4 days.
4. There are different kinds of travelers in the world. Many people have different ways in which they plan their travel itinerary. How far in advance do you start planning? Or do you prefer to keep your travel itinerary flexible?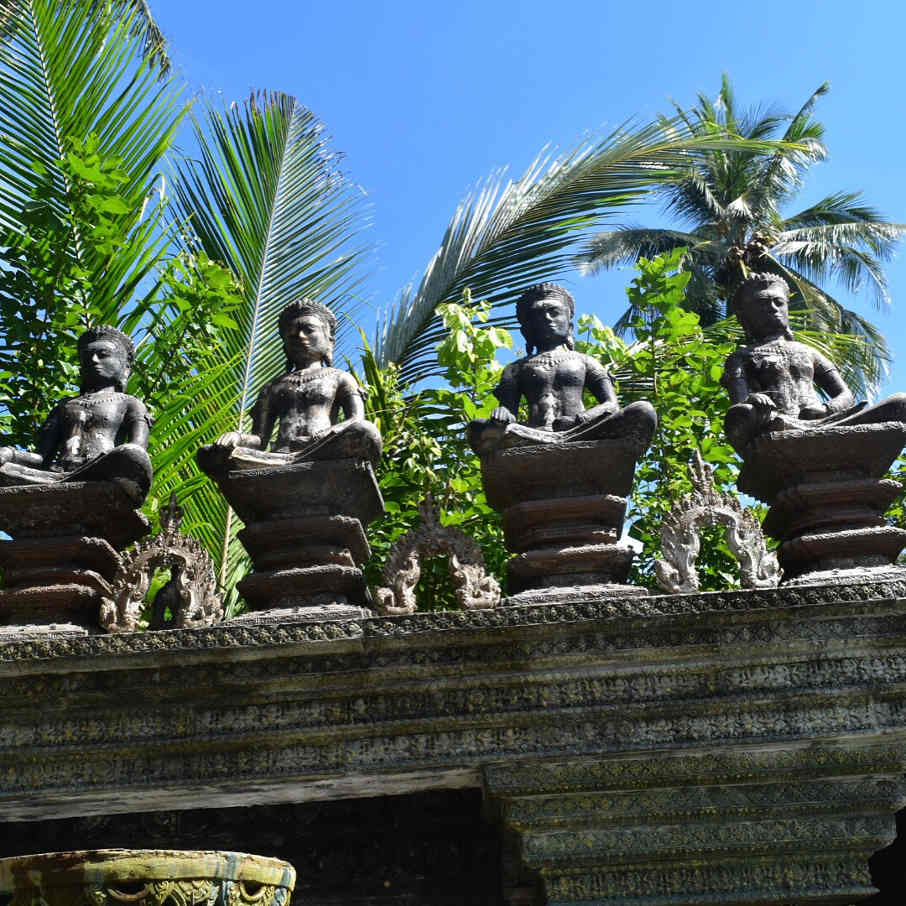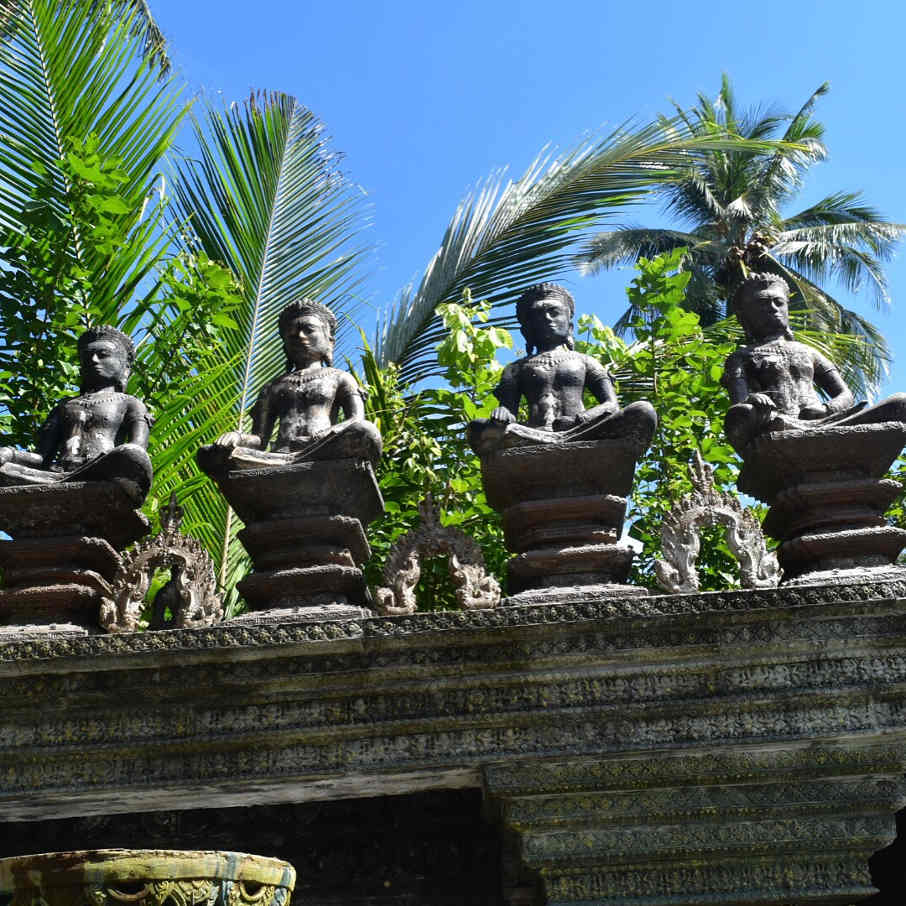 Just look at these pictures!
Oh gosh this is a great question, to be honest I've planned to visit countries I might not even get to soon lol, I love it.. I am constantly reading travel blogs and travel articles and watching travel videos. I kind of plan all the time, some times on paper sometimes just in my mind, as well as saving articles or videos I come across to watch later or for future reference, I in addition also buy a lot of books on travelling and maps!!
I normally start planning specific details of my trip once my plane ticket is confirmed, which is normally anything from (3 months to 3 weeks before a trip), this is when the real planning and research takes place.
But for an actual trip once I have decided where I am going, normally after changing my mind 10 times. I try and look up as much information on the places / countries I am visiting. On some trips if I am going for long I try and visit at least 2 countries. I don't like to rush in places I visit and like to explore each place very thoroughly, which has meant I have visited some places such a Thailand over 25 times now (I know I am completely addicted to Thailand) and guess what there is so much left there that I have not seen, there is always something new lol that I discover and want to see.
I'd say I keep the itinerary half planned and flexible, I always have extra days to do other stuff that come up or days just to chill and enjoy where ever I'm staying. I feel being semi organized when travelling, saves times and maximizes your experience / travel experience and also allows you to have some sort of direction, whilst still giving you time to factor in things when you get there to see and do things you didn't know about.
Below are some of the things I take into consideration prior to planning a trip.
Accommodation: I use Airbnb, Booking.com, Trip Advisor and sometimes some villa booking agents mainly. It just depends on where I am going and where I want to stay. I like to stay in places I can read reviews on. There is nothing worse than arriving at a place and not being comfortable. A big factor for me is cleanliness of the place ( clean shower and clean bedroom). I check out reviews to see about the places I stay to get an overview of things like (location, internet, locality etc) I like places as I said, where I can go out at all times of the day be it a cafe, a club, bar, beach etc..
Research: The second thing I plan is what there is to do, I tend to like places where I can wander around day or night and have something to do. I love seeing the local sights and exploring markets, beaches, historical sights and local villages. I use a number of different resources to research this, such a YouTube, asking n Facebook groups, reading blog posts, trip-advisor, word for mouth from family and friends. I also keep time as when you travel not everything can be planned, I always end up stumbling upon so many things when I travel, you can find a lot hidden gems along the way, when you explore. Also local people are a  great resource for places that are or may not be on the tourist map. So do speak to locals when you go to a place and try out their recommendations, you will find some amazing places. I love searching for secret or unknown  places such a hidden beaches, places to eat or temples.
Transport:

I also plan how I am going to get round, for example when I went to Seychelles I fancied  driving, so I researched what I need to be able to drive there and about car rental, driving license, what the roads are like, safety etc. I like to be prepared before I travel. By finding about driving  I got to see so much of the island and had so much freedom to explore, everyday. Some times it is viable to use a local driver, which I have done in India, and Bali. It's good to use local transport options too like in Bangkok where the traffic can be very congested. It jut depends from place to place. Even some places a bicycle might be adequate such as the Gili islands in Indonesia.
Money: I like to know the cost of things of places I visit, to calculate my budget and I also because I love to do shopping in the countries I visit, I normally things made by local people to support their businesses. Cost sometimes have on impact on say if I choose a self catering option compared to say a hotel or villa  and what budget I have for a particular trip. Also checking if places have cash points is important, some places don't so if you do not plan you might end up with no cash and that would be a disaster!!
Health: some times you really do need to plan, before travelling and do some research, places that could have health risks such as malaria or yellow fever zones, or any current health issues (like the zika virus recently) as you many need to start taking tablets a few weeks before you go or get certain immunizations done.
Network:

 Another thing I check out for destinations I am visiting is use of your phone, I have a good provider from UK the 3 network which allows me to have unlimited internet, phone calls and messages for free in 41 destinations. The places that are not covered in this I normally try and get a local sim or just stick to using WiFi.
5. Over time travelers often change the way they travel. Have you noticed any change in your travel styles?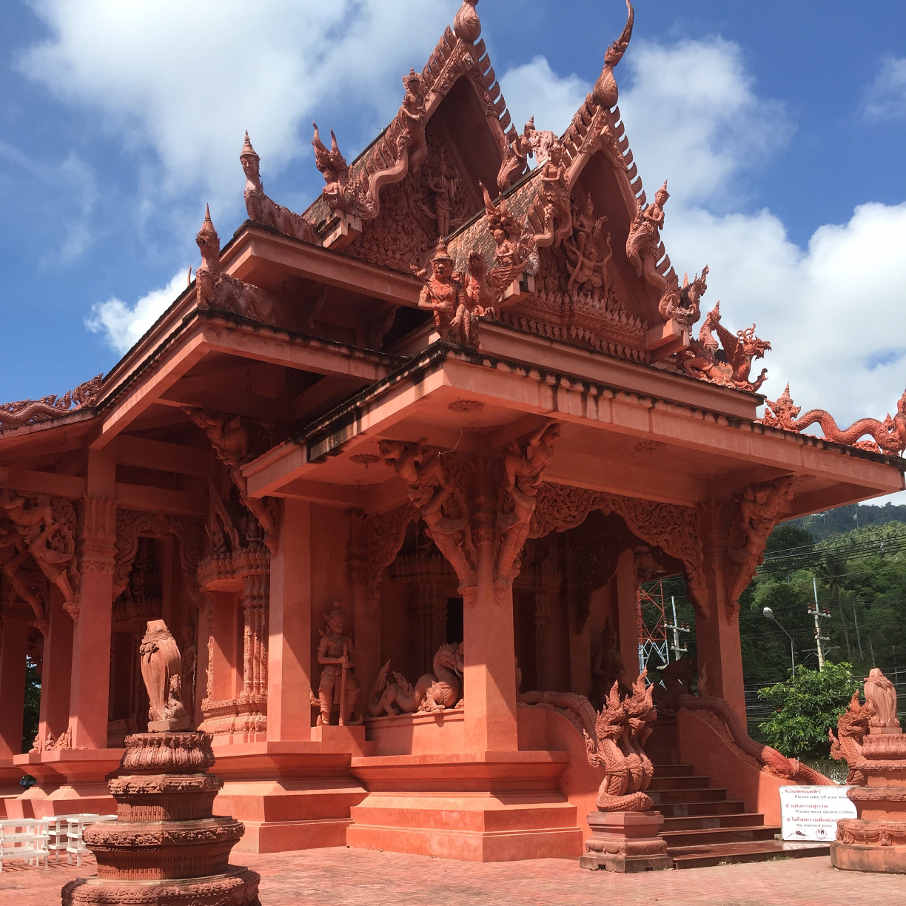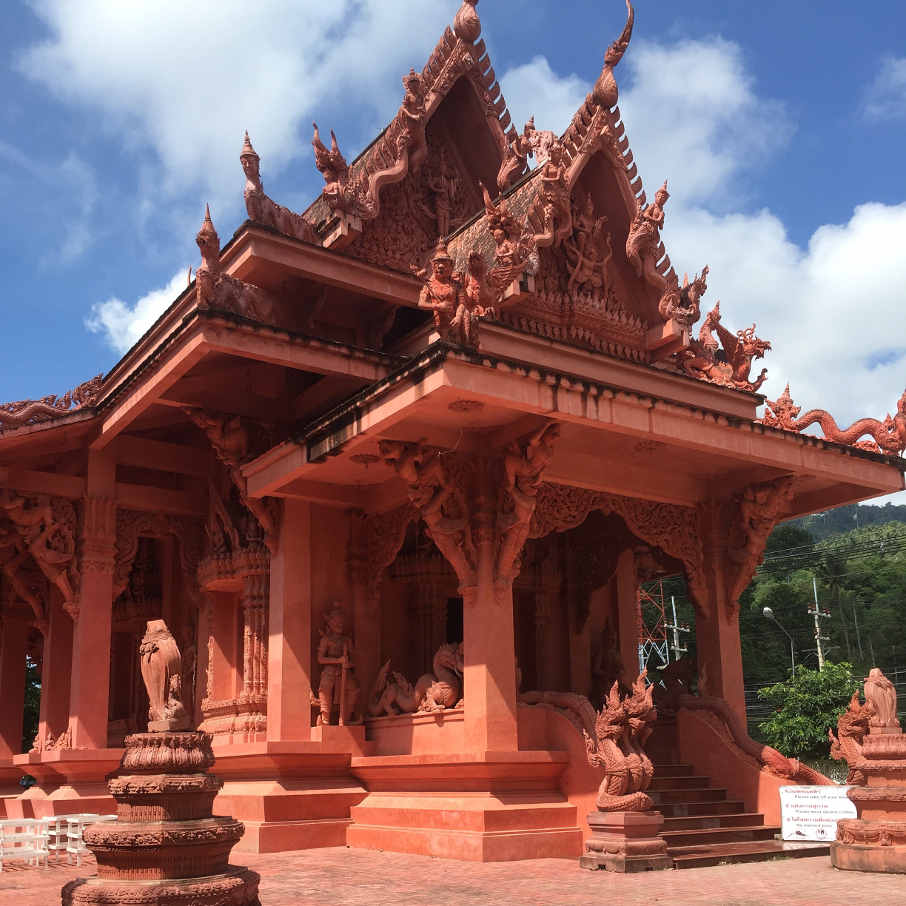 That's it! I can't take it any longer. Time to start my next itinerary!
To be honest I used to be a traveler that loved staying in luxury villas and hotels, but over the last 10 years, I have become more interested in staying in more local places, and off the beaten track places, I still enjoy my luxuries and like nice villas, hotels and other types of accommodation, but I'd say I've become more flexible in my choices, as you need to make compromises to visit certain places and you can't find luxury everywhere. For me now its travel experience over luxury any day.
6. Do you have any advice that you can offer our readers when it comes to planning a travel itinerary?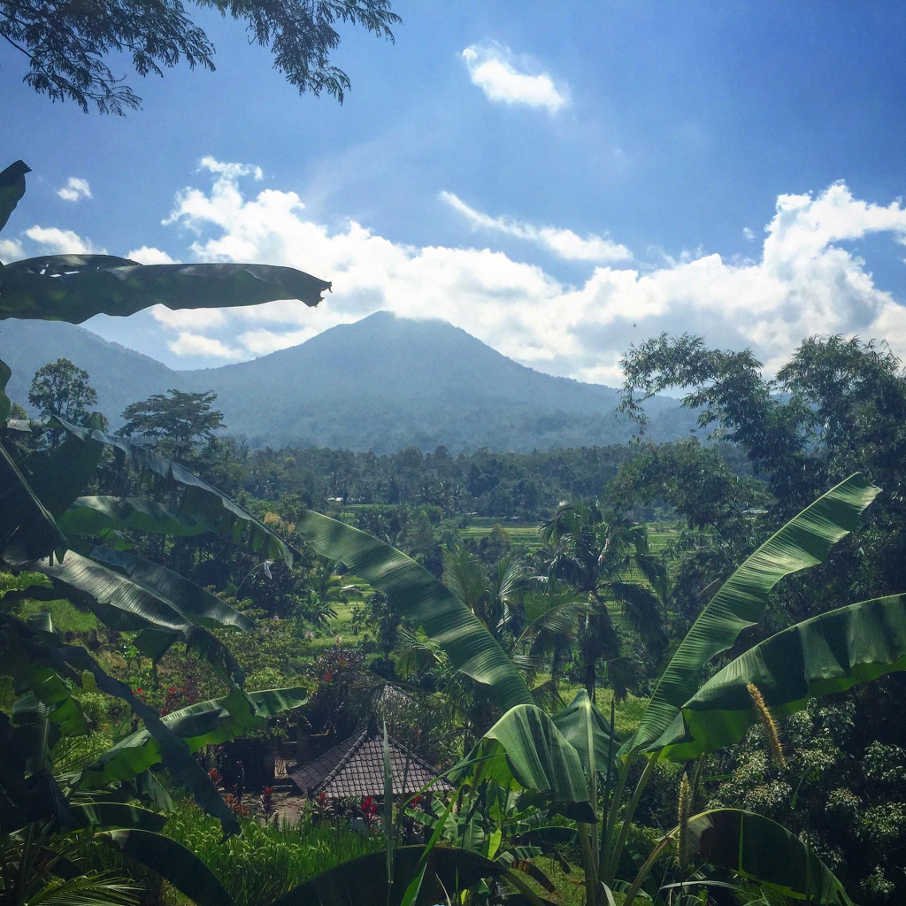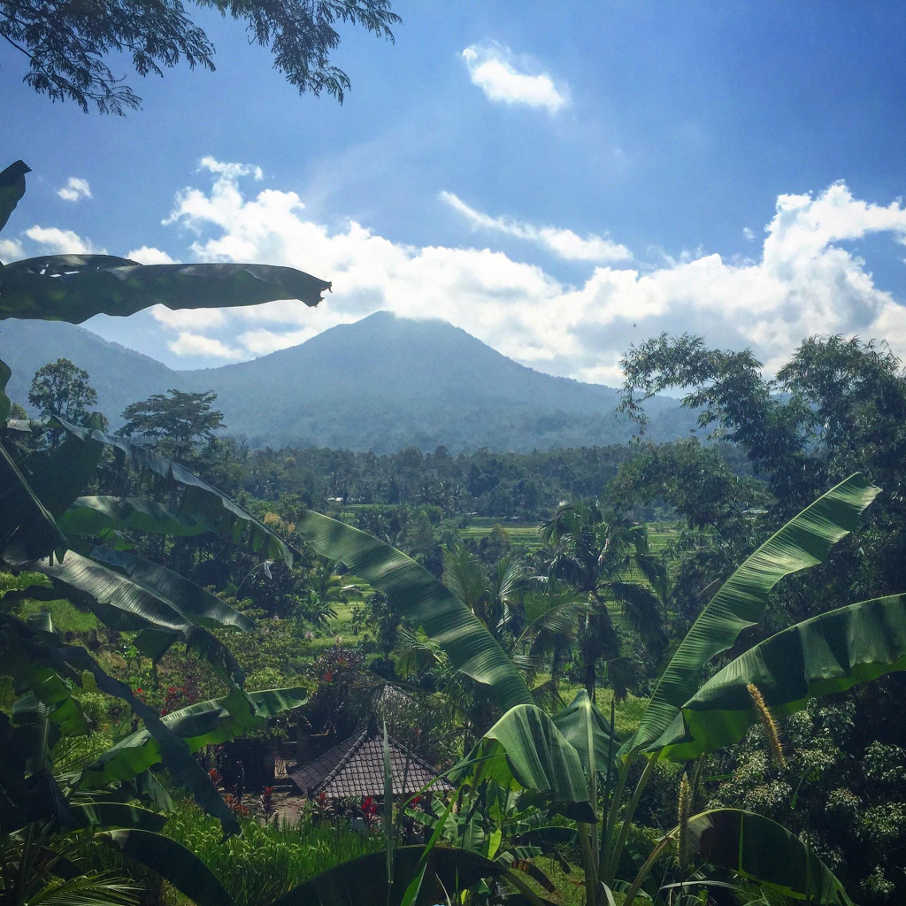 Another tantalizing view!
Yes depending on what type of traveler you are, how much time you have and what you want to get out of your trip will determine planning travel itineraries in my opinion. For example if you have only 10-12 days in place you may need to do some planning beforehand to maximize your time when you are there and cover places you want to see and things you want to do. If don't plan you could waste valuable time planning and deciding once there, it's good at least to have some sort of outline of things. I always tend to have a rough outline of what I want to do and I don't really follow a daily plan when reach a place, just a guide, to pick and choose things daily.
ELIZABETH'S PRO TIPS ON PLANNING A TRAVEL ITINERARY
My advice for your readers if planning itineraries would be to use or try some of the following:
Instagram: Great for putting in locations and seeing people's photos from those places, you can also save posts on your account to remember.
Facebook Groups: A great resource, there are literally thousands of groups you can post inn to ask for recommendations / advice / accommodation / day trips / attractions  etc ..
Trip-Advisor: A great tool for reading reviews, seeing photos, and places to check out.
Google: My best friend, type in what you want and search away..
YouTube: Great for looking at videos of places you want to see.
Travel Blogs: Another great resource for tips and information, many travelers have written in some fabulous itineraries, which you can pick bits to do you like.
Sites like booking.com, airbnb, etc. offer great accommodation reviews and also has places nearby with maps attached.
There are so many, ways to plan and such a great wealth of resources to choose from, try different options depending on what you are looking for and go from there. Happy travel planning hope some of these tips will help you.
Wow! Elizabeth has certainly told us a lot and for that I am extremely grateful. Life is what you make of it. Planning your travel itinerary well is by far the most important part of the trip. It should be an enjoyable experience and shouldn't be a burden. Stay tuned to find out what the next travel blogger has to say about planning a travel itinerary.