When I was given a brief glance at Mr Peacock's Possessions by Lydia Syson and asked if I would be interested in reviewing it, I jumped at the chance. I always love a good book and something about a family living on an island all alone, isolated from civilization really caught my attention. So, I said yes. I was provided with an advance e-copy of the book in exchange for a review. Let's talk a little about author before we dive into the story, shall we?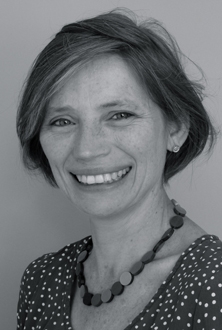 Meet the author: Lydia Syson.
A fifth generation North Londoner, Lydia Syson now lives south of the river along with her partner and her four children. She began her career as a BBC World Service radio producer. This was after she received a double first in English from Oxford and an MA in Critical Theory from Southampton University. Mr. Peacock's Possesions isn't her first novel. In fact, she has written three critically acclaimed historical novels aimed at young adults. Lydia Syson found inspiration for all these novels from the radical backgrounds of earlier generations of her family.
The following are the novels she has written and the accolades that they have won.
Liberty's fire (Carnegie- nominated, Telegraph best YA titles of 2015)
A World Between Us (Guardian Children's Fiction Prize- longlisted, Branford Boase- Highly Commended)
That Burning Summer (Independent Best Books 2013)
Mr. Peacock's Possessions is her newest adult fiction debut. Her inspiration stems from her New Zealand-born husband's family history. It is also the book that we will be discussing below.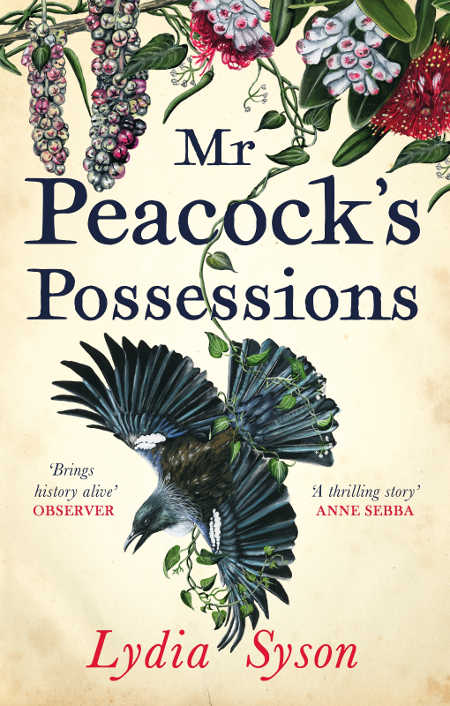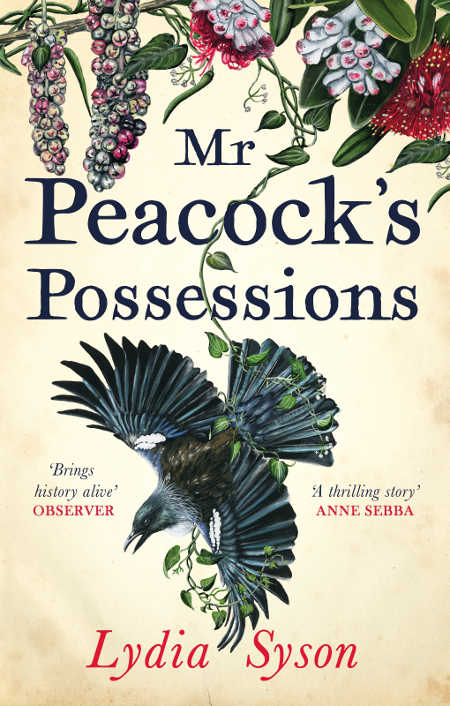 And this is what Mr Peacock's Possessions looks like!
There are different kinds of books out there. The ones that are slow and then there are ones that make you feel like you are on a galloping horse throughout. Mr Peacock's Possessions is a mix of both. The book starts out at slow pace. At first, I was sceptical. The language felt odd and cumbersome till I realized that I was listening to the story from the side of a person whose first language wasn't English. A person who struggled to grasp the language and learn.
Lydia Syson narrates the tale from two perspectives. Kalala who is one of the islanders who becomes an employee of Mr. Peacock and Mr. Peacock's daughter Elizabeth or Lizzie as she is fondly called. The oscillation between both sides of the tale helps the reader grasp both perspectives. The one of the family and the side of the people who work for them. It makes for an interesting read. The pace picks up through the book and at one point of time I found it hard to put down. I needed to know the whole story. The mystery was too strong to resist.
Let me start at the beginning though for I am sure that I have confused you. Mr. Peacock's Possession is story about the Peacock family that heads out to an island in hopes of turning it into their own little Eden. The going isn't easy for not many ships pass their path and their resources are slim. Mr Peacock, his wife and their six children need to work hard to survive. When Kalala and his gang of islanders join the family, it may seem that their luck has finally turned. More hands mean lighter work. Unfortunately for the family it is not to be so for disaster strikes just as luck arrives.
I think this is where the story starts to speed up. Its that critical point where the two tides join forces. Lies, secrecy and loss… They all mingle together. The lies aren't just the ones told by Mr. Peacock. No… Lizzie and her siblings have their own secrets too. They all surge to the forefront when Lizzie and Kalala make a startling discovery. The question remains… Will the islanders survive the truth? Will Kalala live? And what of the family? How can anyone live with that kind of knowledge?
As I said, Mr Peacock's Possessions is a gripping novel. It enthralls, and it draws on fear. I'm in love with Lydia Syson's writing. It is probably time for me to explore more of her work.
*This post contains Affiliate links