While Vietnam may not seem like an overly large country, the diversity between cities and towns, the north and the south, you can certainly feel it. I thought about only seeing the south or north of Vietnam and then continuing on to another country, but ultimately decided that I wanted to get the full experience out of my trip.This Vietnam itinerary takes you from the south to the north, but can certainly be done in reverse if you are flying in Hanoi.
VIETNAM ITINERARY DAY 1: SAIGON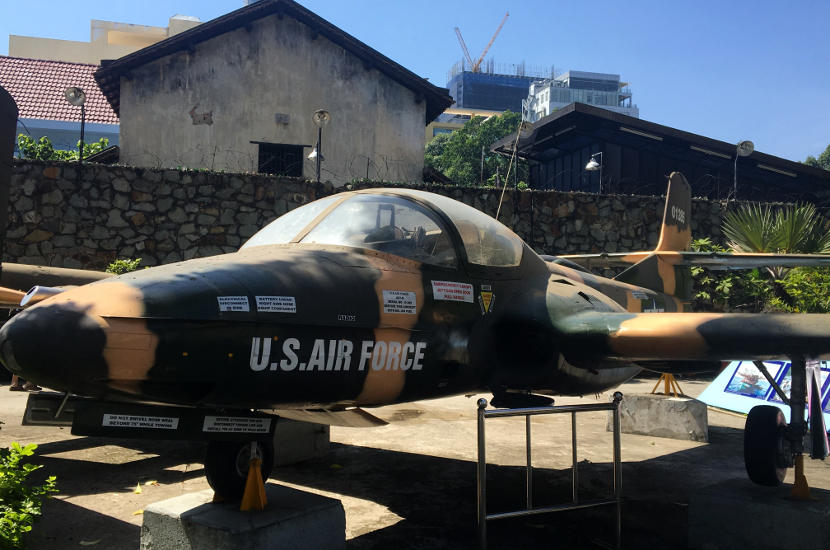 War Remnants Museum in Saigon
We arrived in Saigon late at night. Depending on where you are traveling from and what you have done prior, you may find yourself waiting at the airport for quite a bit of time. We did Visa on Arrival and after filling out paperwork waited about an hour to get our visas. We had friends who lived in the city, and with the time difference and desire to move our legs, we stayed out dancing all night long – perhaps not the ideal move for everyone!
VIETNAM ITINERARY DAY 2: SAIGON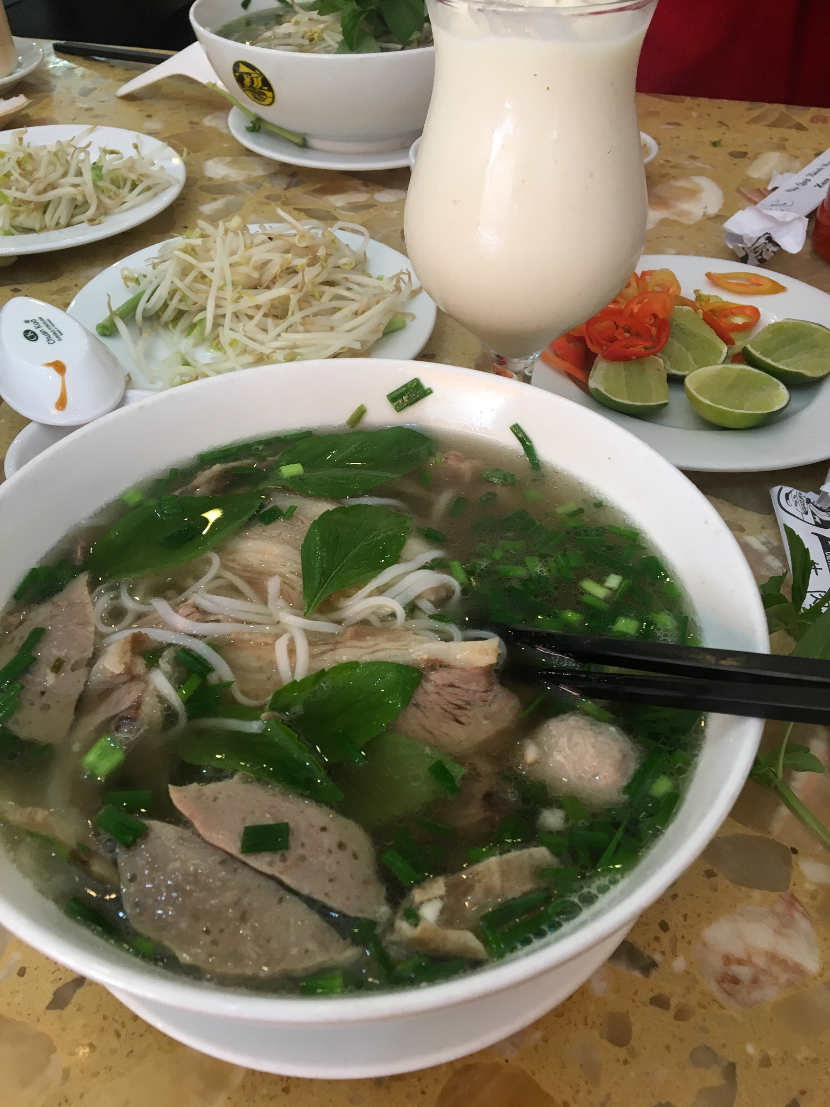 After all of that travel and a crazy night we just wanted to relax. We had chosen a hotel with a rooftop pool (it was HOT!) and lounged around before getting afternoon massages. At night we went on a motorbike food tour which I cannot recommend enough – you get to see so much of the city you may not have otherwise and try lots of delicious foods – and don't worry, you're on a motorbike with a very experienced Vietnamese driver!
VIETNAM ITINERARY DAY 3: SAIGON
Today we visited the War Remnants Museum. This is probably on your list if you're visiting Saigon and it was definitely interesting to visit. In the afternoon we tried more delicious food and visited a few temples.
VIETNAM ITINERARY DAY 4: HOI AN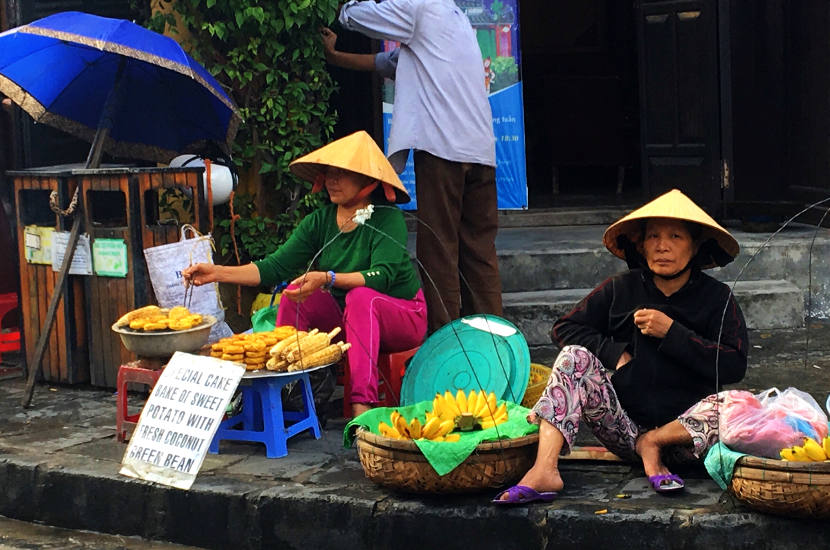 After a couple chaotic days in the city, we flew to Da Nang and took a taxi to Hoi An. This was definitely a highlight of the trip for me. We wandered around the quaint streets and visited a few different tailors – if you want any custom clothes made, this is where to do it!
VIETNAM ITINERARY DAY 5: HOI AN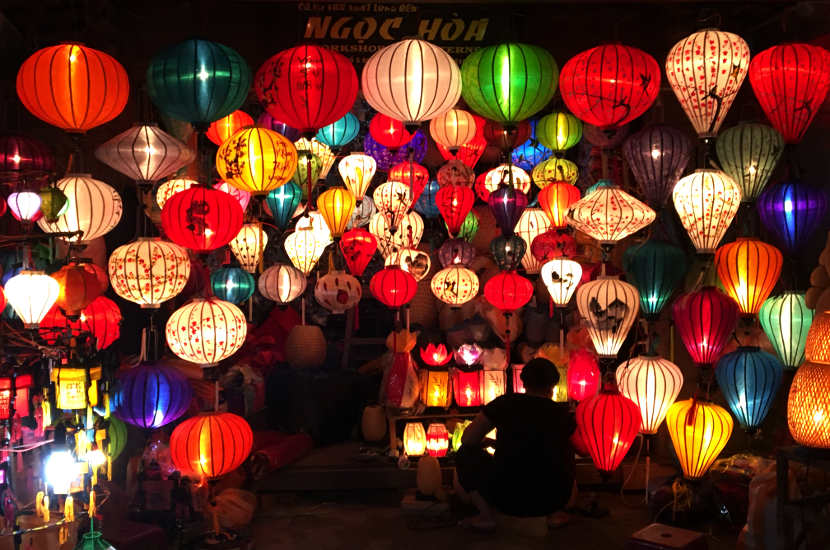 Hoi An's colorful lanterns.
Today we hired a car and took a half day trip to the My Son ruins. Imagine a mini-Angkor Wat. We then spent the afternoon eating, wandering, having second fittings for clothing, and getting foot massages!
VIETNAM ITINERARY DAY 6: HOI AN & DA NANG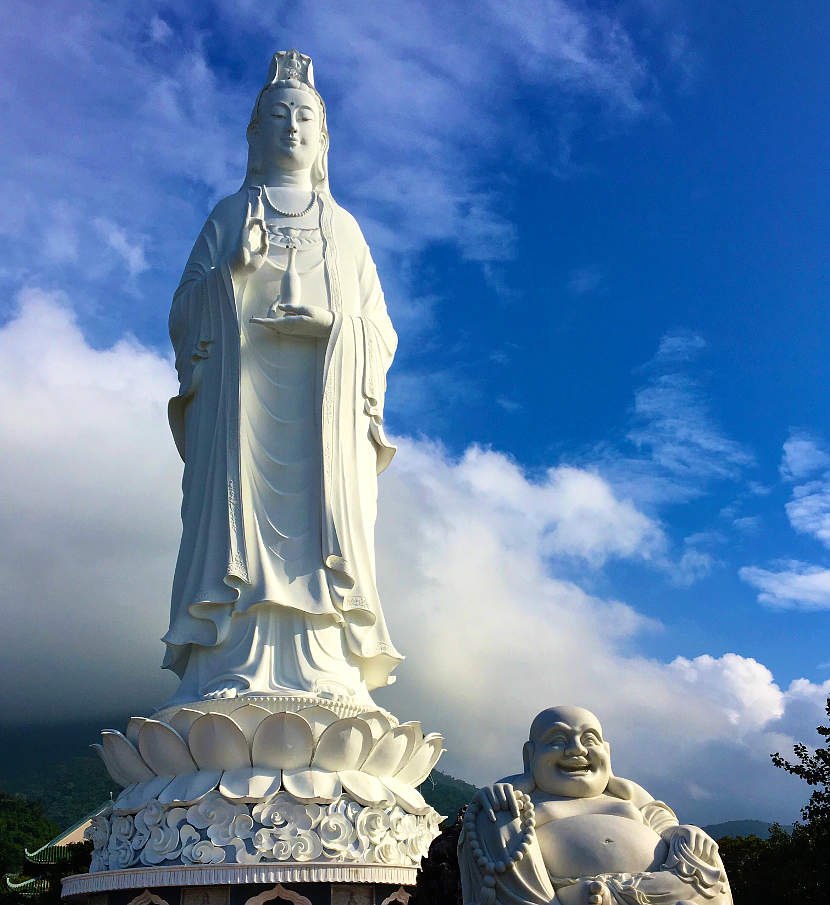 The Mother Buddha in Da Nang
We picked up our custom clothing at Yaly Couture and then made our way to Da Nang. Da Nang was more of a city and on the central coast – not known for their weather in late December/early January – but Da Nang does boast some pretty cool bridges to check out at night.
VIETNAM ITINERARY DAY 7: DA NANG & HUE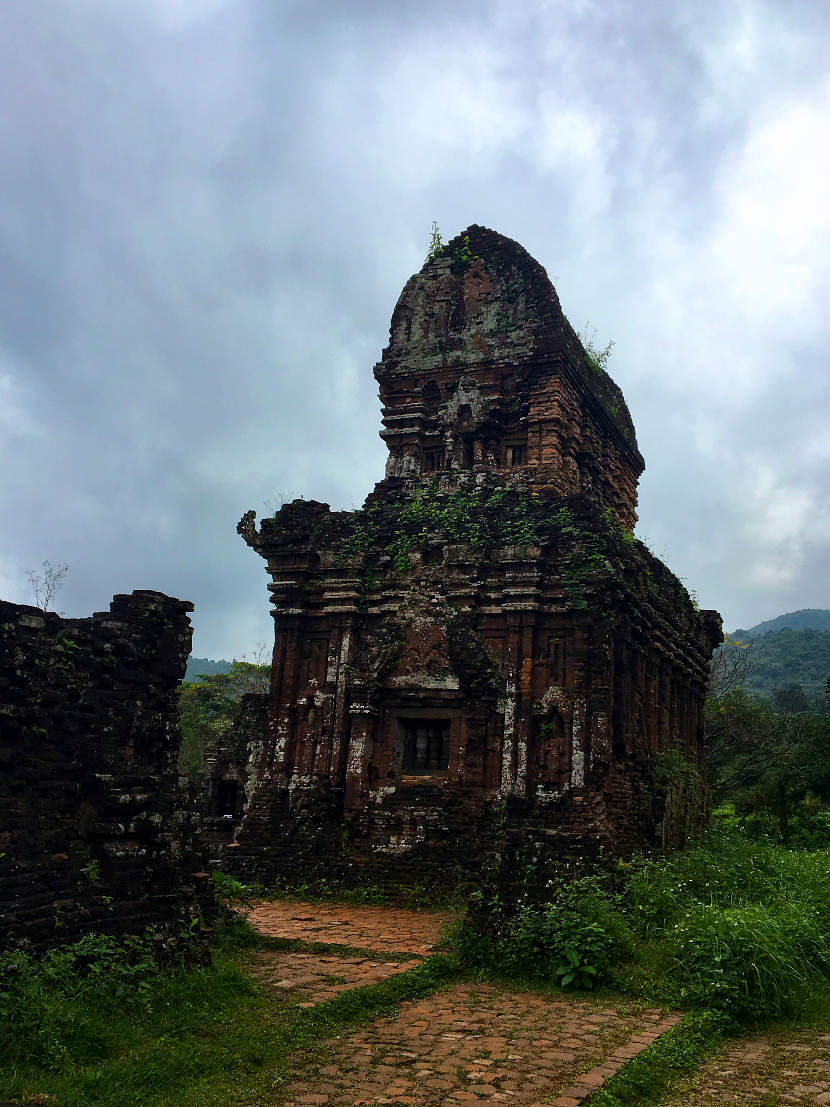 Before leaving Da Nang, we checked out the Mother Buddha in the morning. Only a short drive from downtown. We then hired a car and took the Hai Van Pass to Hue. The roads do get pretty windy, so if you might get car sick, I'd recommend flying to your next destination! Once we arrived in Hue we spent the afternoon exploring the Imperial Palace.
VIETNAM ITINERARY DAY 8: HANOI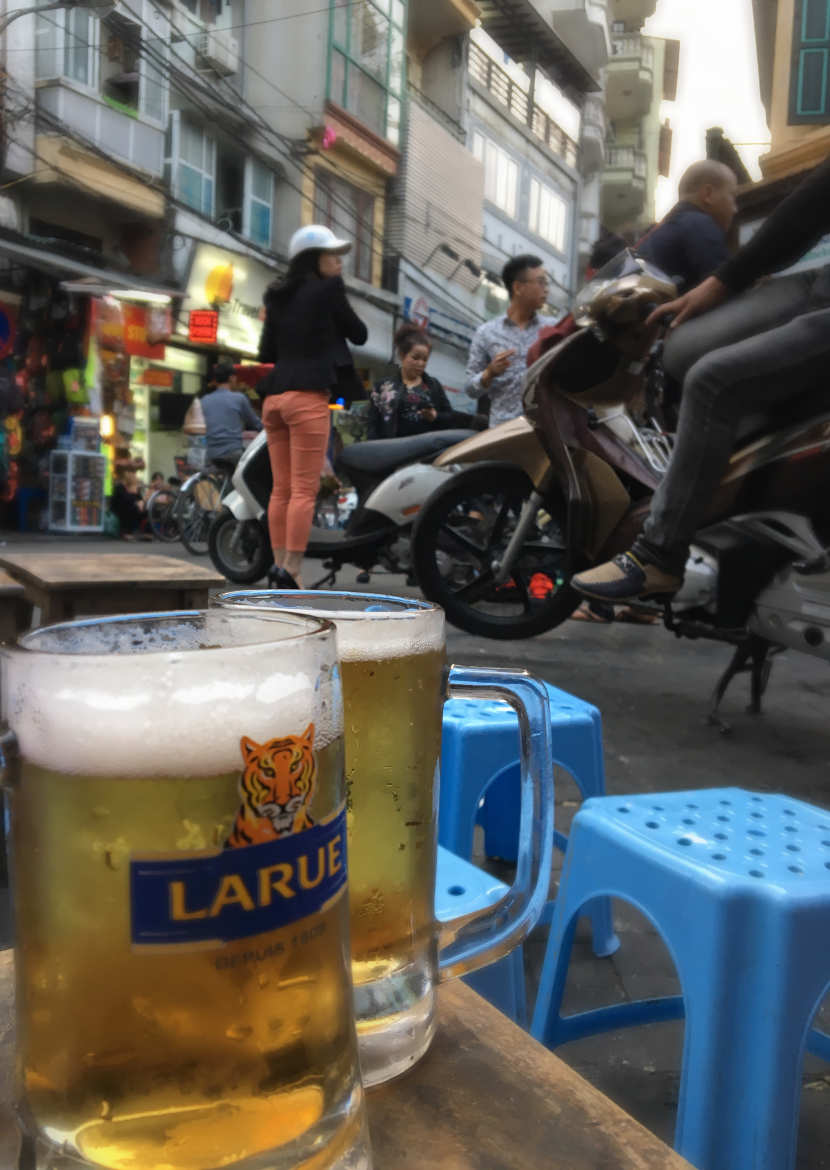 We flew to Hanoi from Hue and wandered the streets in the Old Quarter, getting lost in the chaos. Head to the beer corner for some 15 cent beers when you have some time to relax and people watch! We then checked out the Hanoi Hilton which was another eye opening experience, as the War Remnants Museum had been.
VIETNAM ITINERARY DAY 9: HA LONG BAY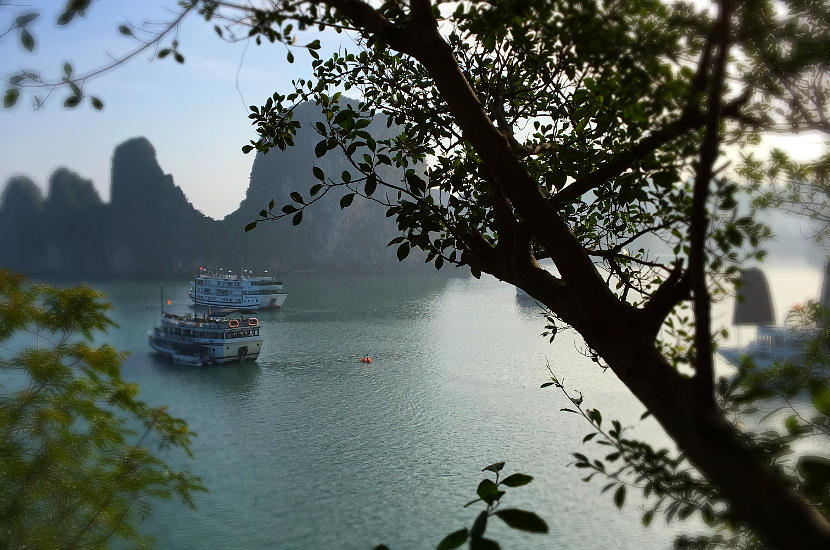 A 4-hour van ride brought us to Ha Long Bay for lunch time where we got on a junk boat and sailed around the unbelievably beautiful and peaceful Ha Long Bay. We kayaked around a bit and then had a spring roll making class before dinner.
VIETNAM ITINERARY DAY 10: HA LONG BAY & HANOI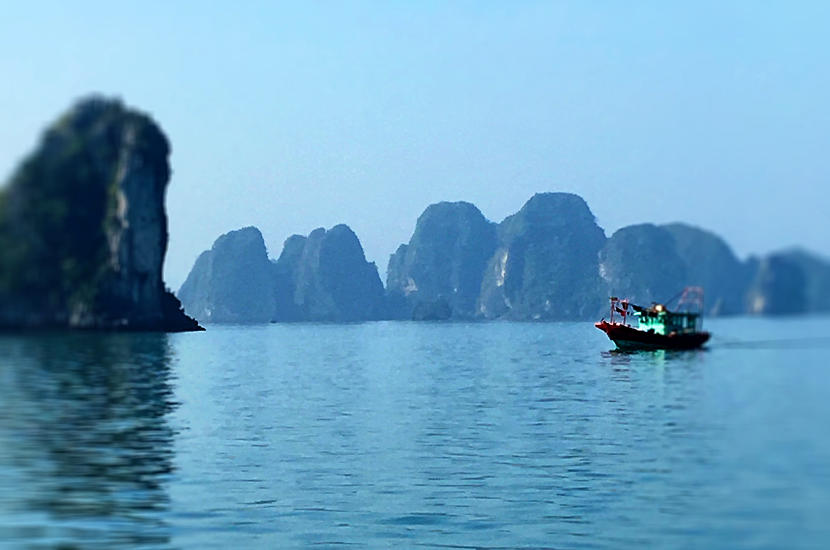 Halong Bay's peaceful waters.
While you can stay for two nights on a junk boat, one was enough for us. We made our way back to Hanoi after lunch and then wandered around Hoan Kiem Lake before sunset and more 15 cent beers and street food.
VIETNAM ITINERARY DAY 11-13: PHU QUOC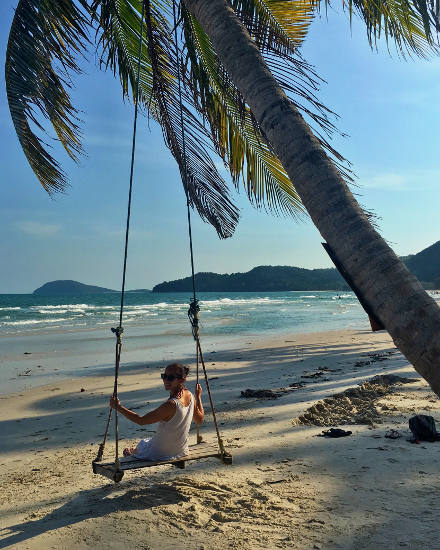 After 10 crazy days we were finally ready for some island time. We took a two-hour flight from Hanoi and were sitting in the sand by lunch time. We rented a motorbike an explored the island and Sao Beach, visited the Dinh Canh Night Market, and generally relaxed after a hectic travel schedule.
VIETNAM ITINERARY DAY 14: SAIGON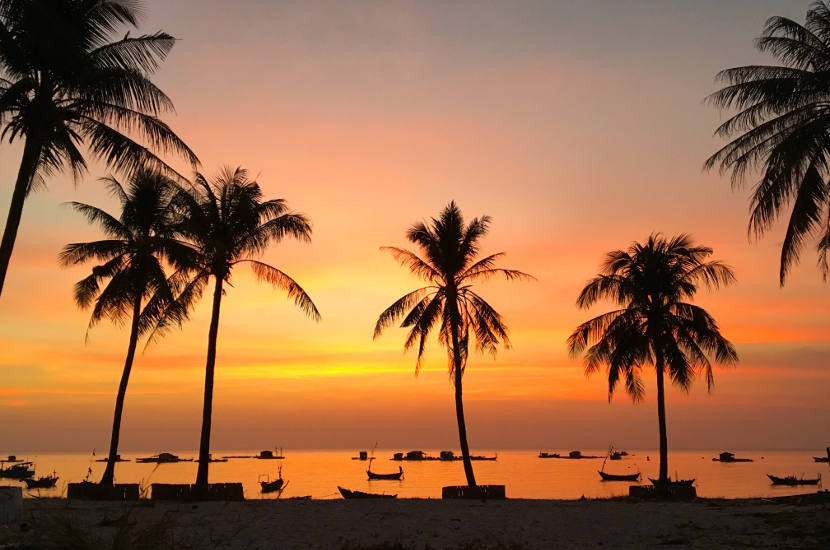 Sunset over a Pearl Farm in Phu Quoc.
Back in Saigon for the day before a late flight out, we visited Pham Ngu Lao Street, which is known as the backpacker area in Saigon. We spent the last few hours eating all of the Vietnamese food we could handle before starting our journey back home.
While we did A LOT in two weeks, there are still so many places in Vietnam we did not get to visit – probably on the top of my list would be Sapa and the Son Doong cave. We know we'll be back to explore more one day!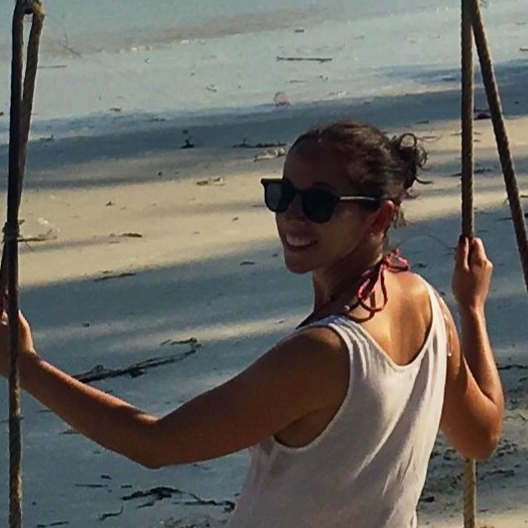 ABOUT THE AUTHOR
Jocelyn grew up outside of Boston, MA, studied in Italy, and then moved to San Diego in 2008. She'd traveled to nearly 30 countries all over the world and has a goal of at least 1 new country per year (although the last few years she's made it to numerous new places!). She started a travel blog with her boyfriend in the summer of 2016 and hopes she can inspire people working the 40-hour work week to get out and explore the world!
Jocelyn blogs about her adventures at A Side Of Sunsets You can follow her on Facebook and Instagram.
*This post contains Affiliate links
** Photographs in this post have been provided by the contributing author and are not owned by Globetrove.