Ever had one of those moments where you get really bored of the city and all that you want to do is escape from its clutches? Bangalore makes us feel like this all too often. The chaos, the dust and the decreasing cover of green makes us want to flee. We don't act on that impulse too often but one weekend we just decided that we had enough. We opened our laptops, found a great place to stay and called our friend. The three of us (four if you count our cat!) decided that we were going to head from Bangalore to Mysore for the weekend. Yes, we were going from one city to another but if you aren't too familiar with both of them, you wouldn't know that Mysore is more chilled out and beautiful than Bangalore. Plus it was close by and remember, we just had a weekend.
GETTING TO MYSORE FROM BANGALORE
There are a variety of ways in which you can get to Mysore from Bangalore. You could choose to catch an intercity bus. KSRTC is known to provide this service and while I haven't travelled the route between Bangalore and Mysore while using KSRTC, I've used the company for other routes and I can recommend them. Another way to reach Mysore is to drive. We chose the latter because it was much easier to do it with a cat in tow. Plus, it allowed us to make stops along the way and that was a great bonus.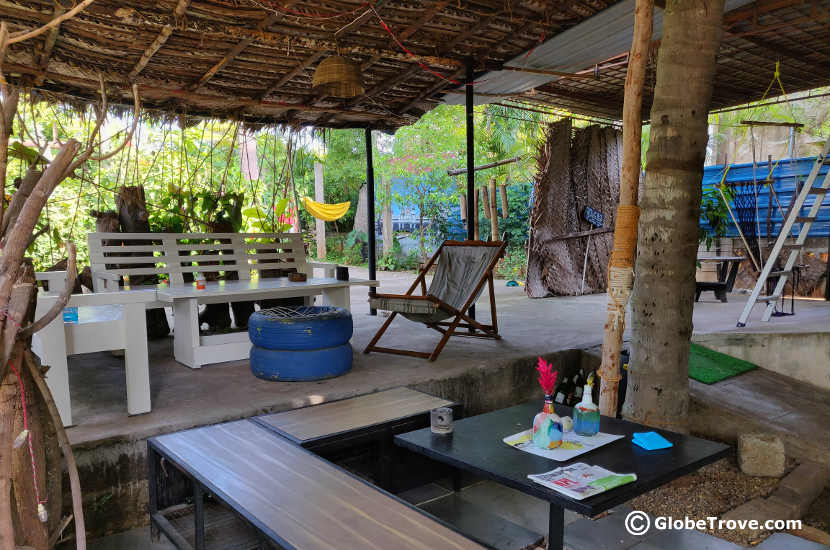 One thing that all three of us agreed upon was that we wanted a cheap place to stay and it needed to be pet friendly. A quick survey of the options brought up Hostel Sonder. Since it was the first time we would be travelling with our cat and using a pet friendly accommodation, we called up the hostel to confirm. They were quick to confirm that pets were allowed and welcome. I won't go into a detailed review about Sonder Hostel here because I plan to write it up separately in another post. Suffice to say that the place was amazing, the customer service was great and we highly recommend staying there.
Day 1 Of Our Trip From Bangalore To Mysore
We planned to start out from Bangalore in the wee hours of the morning so that we could beat the traffic. Guess what… We got up late as usual and felt a bit hungover thanks to all the spontaneous planning the previous day. It always seems to happen to us on our road trips. Nevertheless, we pilled our luggage and the cat into the car. Mysore is just a short drive away so even if we left late it was not going to be much of a problem. The journey was rather uneventful other than the traffic. Sigh… Bangalore traffic can be a pain!
STOP 1: Kamat Lokaruchi In Ramanagara
A road trip in south India is never complete without a stop for a south Indian breakfast. The Kamat Lokaruchi is a famous stop for people who are making the journey from Bangalore to Mysore and you will realize this as soon as you try to find a spot to sit and eat. Where is Kamat Lokaruchi? You will find this rather quaint bustling restaurant on the highway just after you pass Ramanagara city. You don't even have to take a U-turn to get to it as there is a break in the divider just in front of the restaurant.
Our next stop was at our accommodation in Mysore. Once we reached we realized that we may have arrived a bit too early since check in was a bit later in the day and our room was being cleaned. Our friend had chosen a bunk in a dormitory and his bed was ready for him though. We didn't mind. The garden in the hostel was a perfect place to lounge and relax and that was exactly what we did.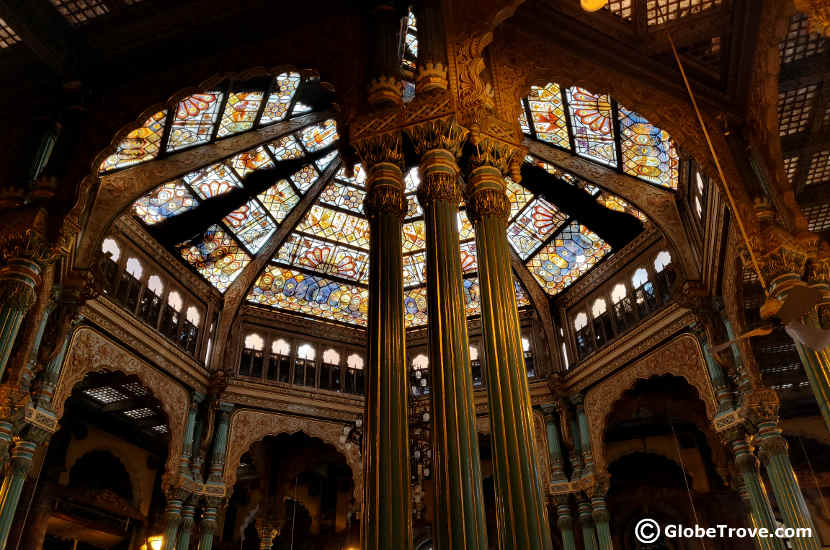 A stop at Mysore Palace was a part of our weekend trip from Bangalore to Mysore.
While Shawn and I have made multiple trips to Mysore together, we somehow never managed to visit the Mysore Palace together. This time around we were determined to visit it. Despite the scorching afternoon heat, the crowds visiting the palace were enormous. The vast green lawns did give the building a luxurious feeling. You probably will be surprised when I tell you that there are numerous parts of the palace to explore other than the main palace area. I won't go into the details of it as I already have a rather lengthy post on it. If you haven't read it already, you can click the link in the related articles to explore it further.
RELATED ARTICLES: Mysore Palace: Everything You Need To know When You Visit
By the time we were done with exploring the palace we were famished. We stopped for a bite to eat in a really nice place. Unfortunately, I was way too hungry to make a note of the name. Sigh… Hunger can do that to a girl. That being said, there are a variety of amazing restaurants in the city and you can pick one that suits your taste in food.
To say that we were exhausted would be an understatement. By evening, Shawn who was feeling a bit ill the day before was running a fever. We decided to take it easy and chill in the hostel. We passed our time playing board games and entertaining Jynx (our cat in case you haven't realized it). It was just the kind of break we needed. We had an early night and felt so much better in the morning. In fact we were energized enough to take a rather tortuous route back home.
Day 2 Of Our Trip From Bangalore To Mysore
We were in no rush to head back to Bangalore. So we got up rather late and indulged in the breakfast that the hostel provided us. It was around 10 am when we finally decided to head back. We had a few stops marked out on the way so it was going to be a long interesting journey back. The weather wasn't too hot and the clouds threatened to open up on us. We did run into a shower or too on the way but it just made the journey more interesting.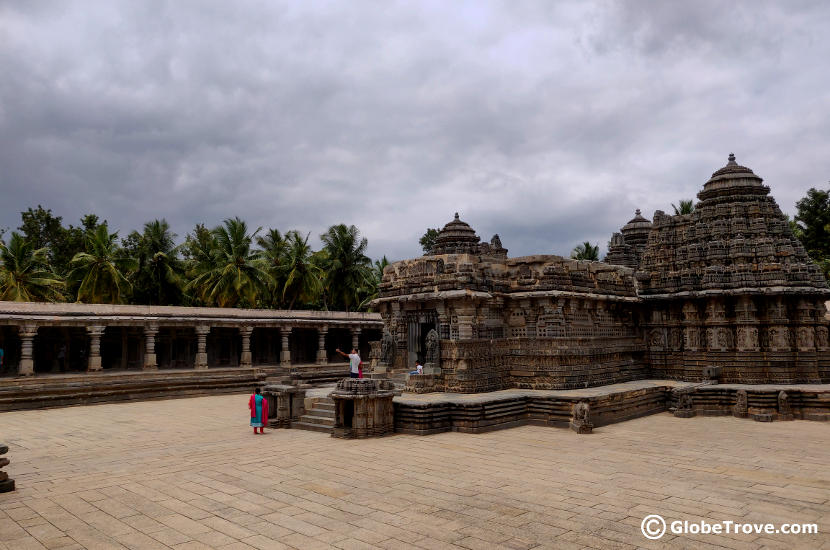 The second day of our Bangalore to Mysore trip involved a stop at Keshava Temple.
Our first stop in an old temple in Somanathpura. At 35 kilometres away from the heart of Mysore city, reaching the Keshava temple was simple enough. The temple is dedicated to the Hindu God Shiva. It has some really interesting Hoysala architecture. One of the things that I liked was the different carvings on the walls of the temple. You will find that they are very intricately done.
RELATED ARTICLES: Keshava Temple in Somanathpura
STOP 2: Shivasanamudra Falls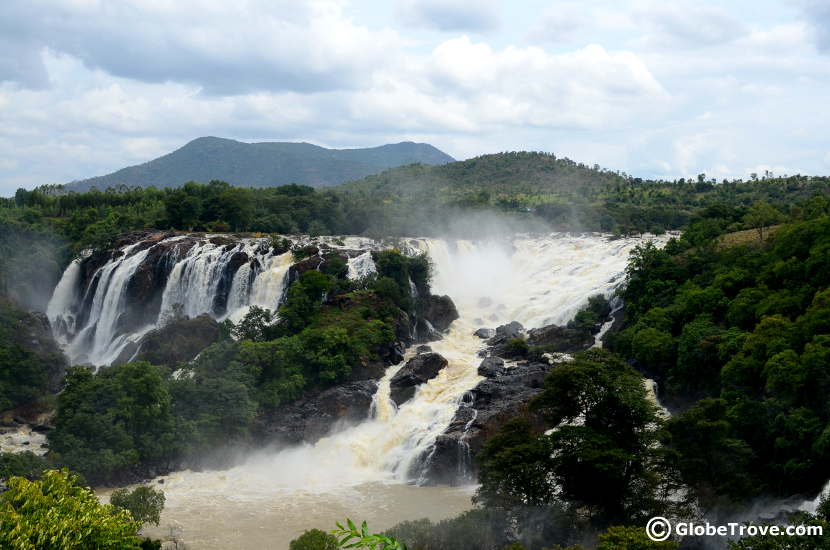 Shivanasamdra falls was our second stop on our way back from Mysore to Bangalore.
It had been raining for a while and a little bit of research online told us that there was a waterfall close by. At first we thought that the Shivasanamudra falls would be lesser explored part of our trip. It turned out that we were wrong. Throngs of people made their way to this site and luckily for us there were a number of spots to catch a glimpse of the waterfalls. We almost gave up on finding the perfect spot and just when we thought we were done, we stumbled on a view point that worked for us. Be forewarned that the area is no as clean and quiet as you may like it to be. I'm not going into the details since I covered it in another article. If you are interested, you can check out the post in related articles below.
RELATED ARTICLES: Shivasanamudra Falls: An Interesting Day Trip
Once we were done visiting both the Keshava temple in Somanathpura and the Shivasanamudra falls, we found ourselves rather hungry. We kept an eye out for a place to catch a bite to eat. Finally we found a small local restaurant at the side of the road that served a delightful mix of biryani and fried fish. I don't think the restaurant even had a name. It was just one of those quaint little places that India is famous for.
With all the time we spent at different locations, we hadn't realized that dusk had drawn closer. Despite it being the weekend, we got stuck in Bangalore's traffic on our way back. I think that is the only downfall of road trips out of Bangalore. It is getting back in the city. Sometimes, I feel that it takes longer to traverse the breadth of the city than it takes to do the entire distance to whichever spot you are heading to. I guess that tells you why we hesitate to head out on a road trip more often.
Our weekend trip from Bangalore to Mysore was refreshing. I still would like to go back and explore the quaint city. A part of me wishes that I lived there.
Have you been to Mysore? We would love to hear about your experience in the comments below.
*This post contains Affiliate links