With just a little over a day to see all the sights in Hanoi (Vietnam) we were eager to cram as much of sightseeing in the twilight hours as we could. The Hoam Kiem lake seemed like the best place to start and I will always be glad that we decided to do it at night.
HOAM KIEM LAKE: The Story Behind The Name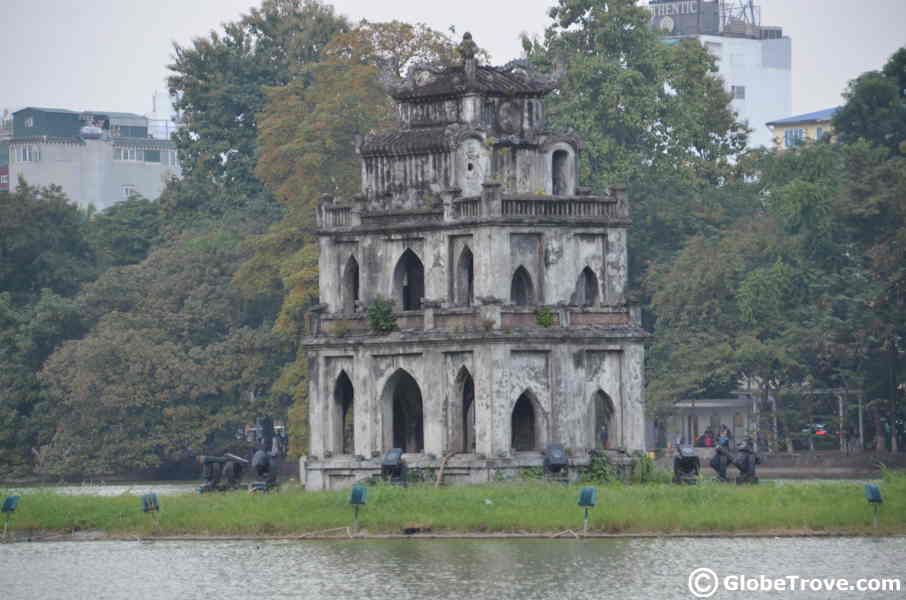 We were not aware of the history behind Hoam Kiem lake when we first visited it but like all tourist attractions, this lake too had a story to its name. I found the story pretty interesting because its roots lay in mythology rather than in history. Then again that is my perspective. What is mythology to me may be fact s to others!
The name 'Hoan Kiem' means 'Lake of the returned/restored sword'. It was given to the lake because of a particular fable that says a Golden turtle God 'Kim Qui' surfaced on the lake searching for his master's sword. The lake used to have turtles in it but many of them have died and gone. I'm not sure if any remain because we didn't spot any on the night we went.
WANDERING AROUND HOAN KIEM LAKE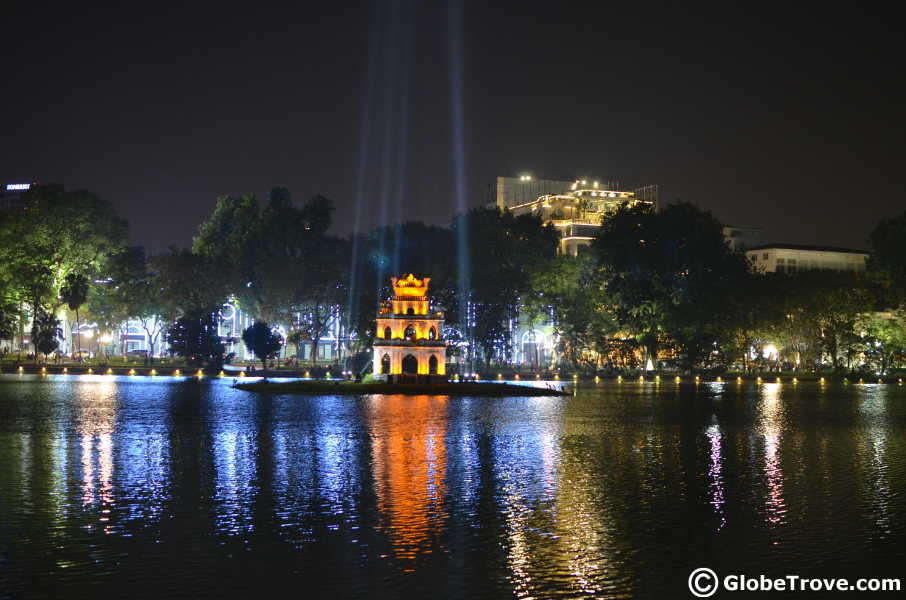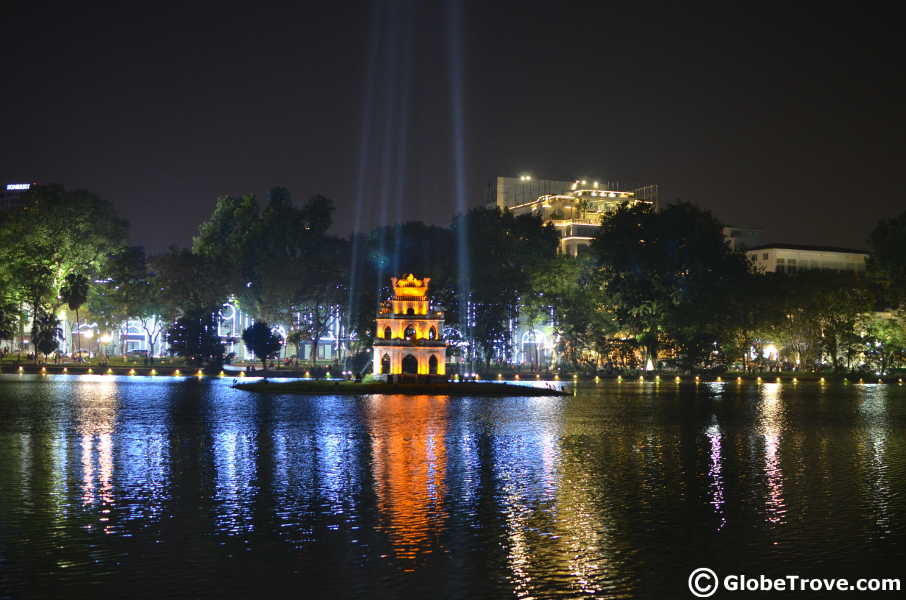 Some pictures are just so self explanatory for beauty cannot be truly described by words
The scenery around Hoan Kiem lake is reminiscent of the atmosphere of a European country. It made me wonder if it was the remnants of the rule of the French that have remained till this day. It is a good remnant and it made me crave for the European towns that I fell in love with.
Plush lawns, flowers, activities, laughter and a few vendors pedaling food were the norm in this part of town. You can see the locals indulging in all kinds of activities which range from break dancing to yoga. Some skate, others sit back and enjoy the evening.
A popular pastime is to walk up to tourists and strike a conversation with them. At first we were a little baffled but later we realized that they were trying to improve their English so that they have better job opportunities. I say this because we were approached by two engineering students while we were watching the lake. It was an interesting conversation but we were constantly on our guard for you never know how things can turn out.
At the end, the two boys thanked us and went to meet the next set of tourists. In retrospect, I find that this was a really ingenious and fun way of learning a language. It is one that shows initiative and the will to learn.
HOAN KIEM LAKE IN A NUTSHELL (A 5 star review)
The lake transforms at night into a place for relaxation and fun. It has a particular charm an allure that I found irresistible.
While the lake does not look very grandiose in the day time, I find the transformation that it undergoes really startling. It felt like I was transported into a whole new world.
I found the lake a great place to catch a bite to eat and to unwind after a day of traveling.