I love my home, I do. But as an outdoorsy person, I need and crave time away from the city. If I'm lucky, and not stuck in university, I'll head to Bali and soak up some sun on the beach or explore some waterfalls. But sometimes that's not possible, sometimes (aka now) I'm stuck in Malaysia with no time off, having to breathe in the pollution day in and day out. Thankfully, Malaysia is filled with beautiful places to explore, some of them are islands all the way on the east coast and others are much closer to home.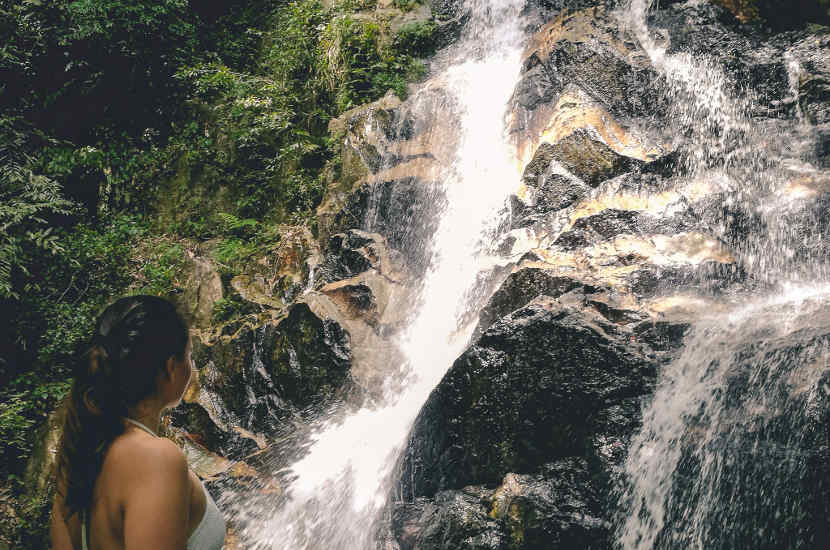 Escaping the city life in Kuala Lumpur to see a waterfall.
This is probably my favourite thing to do, there are so many waterfalls near KL, some busier than others, but all extremely worth it. If you're not up to driving more than an hour, check out Kanching Falls or Sungai Chilling, the water is fresh, clear, and perfect on a hot day. Getting to both of those places is fairly easy and takes about an hour from the main city centre. If you're looking for something slightly less intense, FRIM is a great option. They have a waterfall area where you can bring a picnic and just relax as you take in the sounds of nature.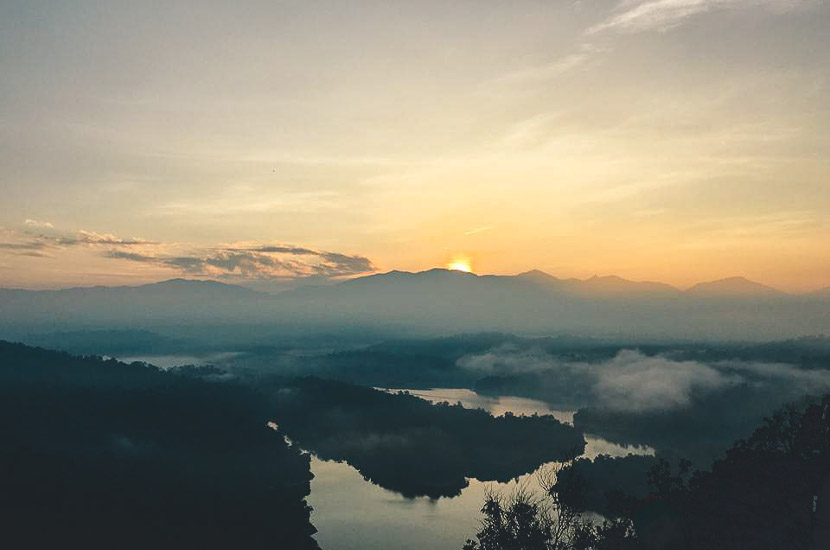 A glimpse of the gorgeous views close to the city.
This is something I definitely need to do more of. Come the dry season, best be sure I'll be waking up at 4am to try and hike some hills for sunrise! I'm lucky, I've got Gasing Hill near my house, which is a fairly easy hike, and the views aren't exactly spectacular. Then there is Broga Hill near my university, which is slightly harder but has views that are really pretty. The last one which requires a little bit of mental preparation and convincing to go to is Tabur Hill. It's probably the hardest out of the three, mostly because it requires a little bit of rock climbing, but the views are incredible. I'd recommend going in a big group to all of these places, because with the rain in Malaysia being so unpredictable, there's safety in numbers.
During the dry season, it can get ridiculously hot. I'm talking about 'feels like 40 degrees celcius' type of weather. Luckily, we have highlands here that can provide an amazing relief from the heat, as temperatures drop to the mid/low 20's possibly even lower if you're lucky. There are four different highlands within a two-hour vicinity of Kuala Lumpur; Cameron Highlands, Genting Highlands, Colmar Tropicale and Fraser's Hill. All of them offer vastly different experiences, but all of them provide a great escape.
Genting Highlands is probably the most popular, there is a massive resort there and they are building both an indoor and outdoor theme park, as well as a VR world. It also houses Malaysia's only (legal) casino! Cameron Highlands is also popular, but it's mostly known for being immersive in nature. You can pick your own fruits (strawberries mainly) if the weather permits, and enjoy some fresh tea from the plantations. Colmar Tropicale is an adorable French style village in Berjaya Hills. It looks exactly like a scene from Beauty and the Beast. There's not much to do there, but it's definitely worth a day or two! Lastly is Fraser's Hill, I've never been, but it's been dubbed as a very tranquil and romantic place, so there you go.
Unfortunately, the beaches near KL are nowhere near as beautiful as the beaches on some of the islands of Malaysia, but alas, beggars can't be choosers. If you're in desperate need of a salty, sandy getaway, your best bet would be Port Dickson. Otherwise, drive a couple more hours to Cherating which is much nicer, in my opinion. They also have a club med there, which is pretty decently priced! So if you're in the mood for a little adventure, relaxation and an all inclusive deal, this beach is for you. Although, it for Cherating I think you would require a little more than a day, preferably the weekend.
Nature escapes have been popping up all over in and around Kuala Lumpur. I think more and more people are craving time away from all the traffic and noise and in mother nature itself. I don't blame them really. Janda Baik is a popular place about an hour away which offers a range of activities such as ATV riding, caving, waterfall trekking and fishing. Another good one is Tadom Hills resort which is slightly closer. There's a big lake there where you can swim, as well as hiking and bamboo rafting! Another big hype is glamping, and if you have two or three days free, it's something worth looking into. Personally I've never been, but I've heard so many good things about it!
There you have it! As you can see, there are plenty of options for escaping the city life in KL. Sometimes you just need a good dose of mother nature before jumping back into the incredibly fast paced life that most people live in KL.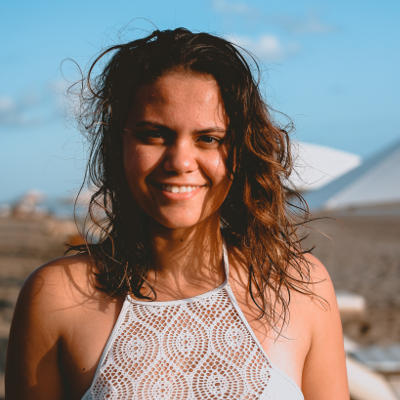 ABOUT THE AUTHOR
Nadia is the face behind Nomadic Nerd, a blog that focuses on being an ethical traveler. Nerd has always been something she perceived as negative, a word people used to taunt her with. But she has now fully embraced it and defines being a nerd as someone who is open to learning new things, and in her case how to travel better!
*This post contains Affiliate links
** The photographs in this post are not the property of Globetrove and have been provided by the author.