Pondicherry is an amazing Indian city but every once in a while everyone needs a change. The best way to do that is to head out for some amazing weekend getaways from Pondicherry. They needn't occupy your whole weekend. They could just be a Sunday outing or long drive. These great weekend getaways from Pondicherry are sure to give you some cool ideas.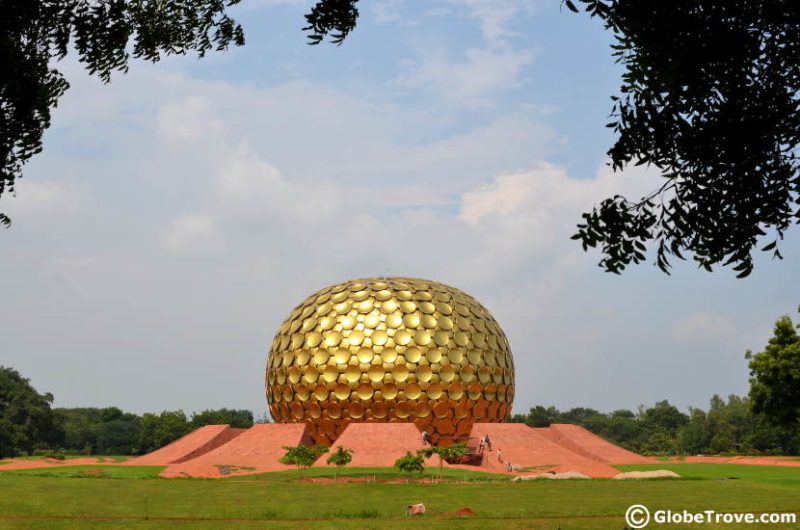 A glimpse of the Matrimandir in Auroville
Auroville is located just about 15 kilometers outside Pondicherry. If you have never been to Auroville before then it should definitely be on your wish list. It is a perfect place for a weekend getaway from Pondicherry. Its proximity to the city makes it even more appealing. Renting out accommodation close by is a great way to get away from the city noise.
RELATED ARTICLES: Auroville: The City Of Dawn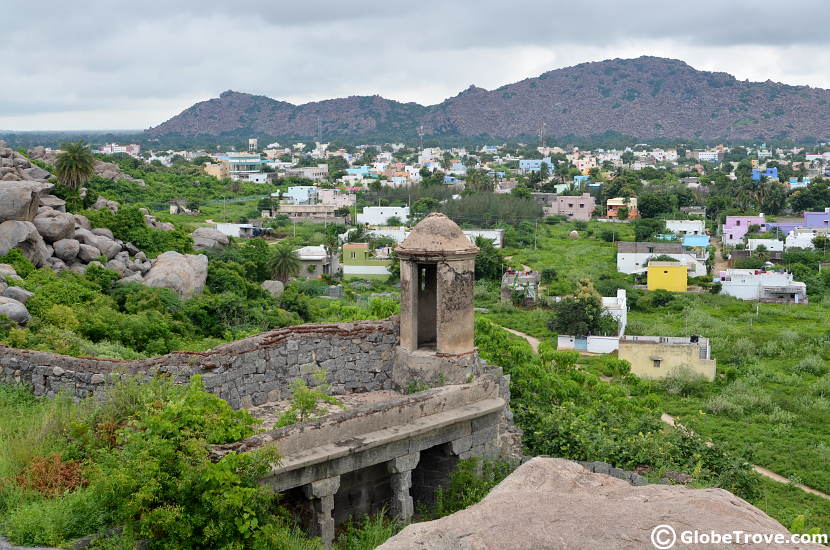 A view from a top one of the sides of Gingee Fort.
The Gingee fort is a well preserved fortress that lies in the state of Tamil Nadu. It is just 71 kilometers away from Pondicherry and is a great place to head to if you need a weekend getaway from Pondicherry. The fort is located across three different hills. You will be surprised at how well the fort has been preserved. While we hiked up only one of the hills, the Gingee fort has a lot more to see if you have time. It also is a great pit stop on the way from Bangalore.
RELATED ARTICLES: GINGEE FORT: The Troy Of The East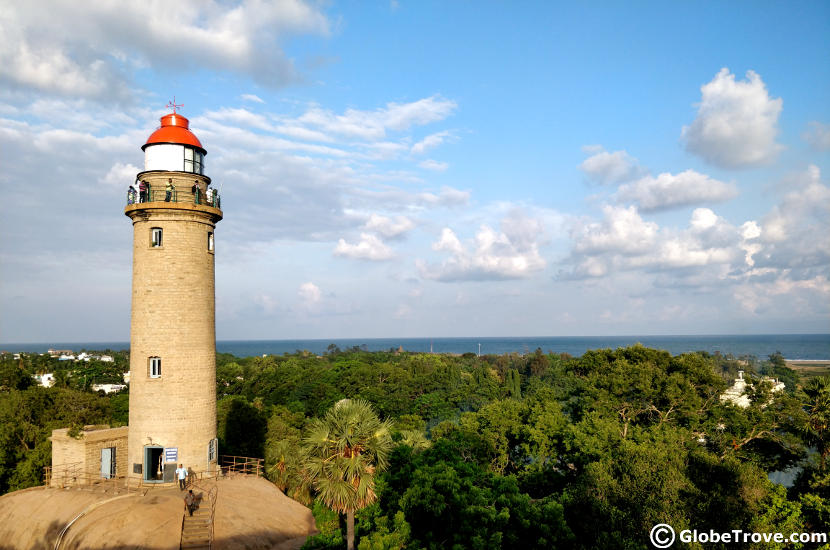 Mahabalipuram is one of my favorite weekend getaways from Pondicherry.
Located at around 100 kilometers away, Mahabalipuram is another great weekend getaway from Pondicherry. The drive along the East coast road is beautiful and peaceful. The road itself is in pretty good condition which makes the drive even better. Mahabalipuram has numerous old temples that are UNESCO heritage sites. It's a calm and peaceful place to visit with plenty of things to do. People indulge in water sports and enjoy the food. Sometimes its great just to sit on an uncrowded beach and relax.
RELATED ARTICLES: A Traveler's Guide To Places To Visit In Mahabalipuram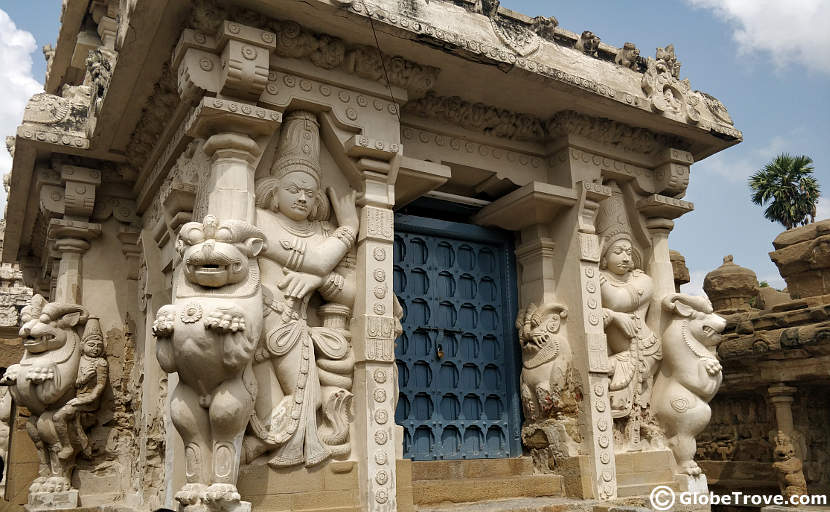 The Kanchi Kailasanathar temple in Kanchipuram.
Kanchipuram is 120 kilometers away from Pondicherry. It is home to many of the old Hindu temples and has rightly been called one of the temple cities of India. Kanchipuram makes a great weekend getaway from Pondicherry. There is a lot to explore and see in the city. It is also home to the famous Kajeevaram sarees. Not only can you buy these exquisite sarees, you can also watch and see how they are made.
RELATED ARTICLES:
What are the weekend getaways from Pondicherry that you have taken? Have you tried any of these locations? We would love to hear what you think in the comments below.
*This post contains Affiliate links