As you travel, you suddenly realize that no matter how long you spend in a country, it never is enough! We spent a week in Singapore which is more than most. Believe me when I say that I couldn't get enough of the city. I found myself doing a lot of stuff alone but despite Shawn's busy schedule, we found time to do things together. One thing that I love is that there are loads of fun activities for couples in Singapore. Again, as I always say… There is something for everyone. Just follow your interests. Anyway, without any further ado lets take a look at the options that couples have.
1. CRUISE ALONG THE RIVER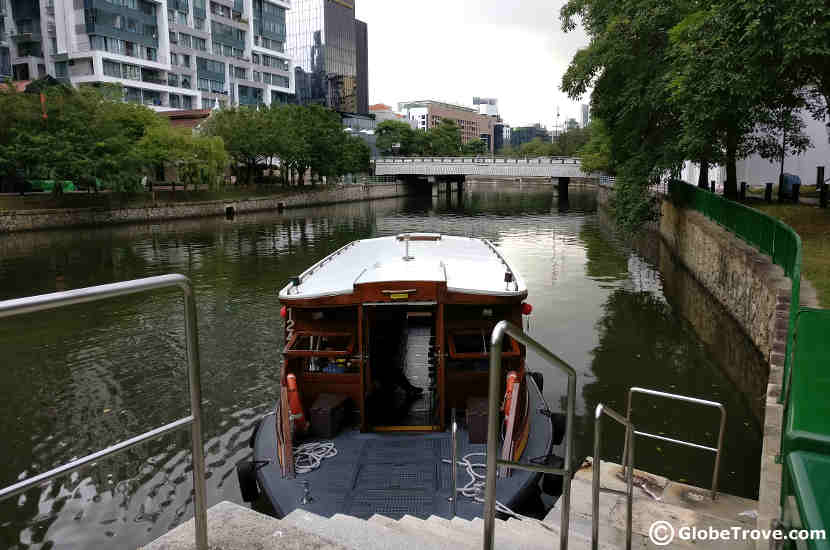 You may think of a romantic cruise along the river.
Shawn and I never got a chance to cruise down the river. We did however manage to watch the boats cruising down the Singapore river. If you however are in the mood just to take in the view, head down to Clarke Quay and you will catch a glimpse of the boats. Shawn and I found ourselves enjoying an ice-cream along with view.
2. HAVE A ROMANTIC DINNER AT CLARKE QUAY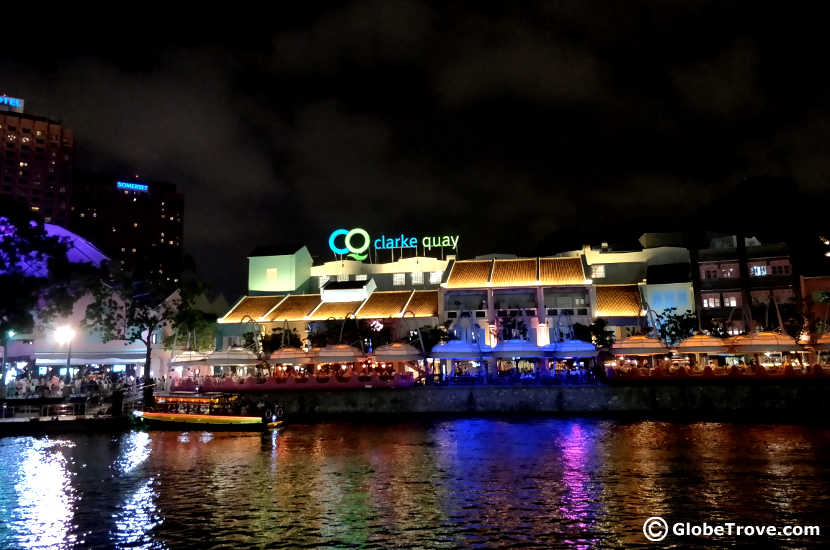 Clarke Quay is a great place to chill and catch a dinner.
Since we are on the topic of Clarke Quay, you will find that a lot of people gravitate towards the area. It has a number of interesting places to eat and quite a bit of entertainment. A romantic dinner definitely should feature on your list of fun activities for couples in Singapore. While the rooftop bars do have their views, Clarke Quay has its own peculiar ambiance. While we are talking about food, let's not forget that there are a number of Michelin Star restaurants all across Singapore. You could put those on your list for an extra special night out on the town.
3. VISIT UNIVERSAL STUDIOS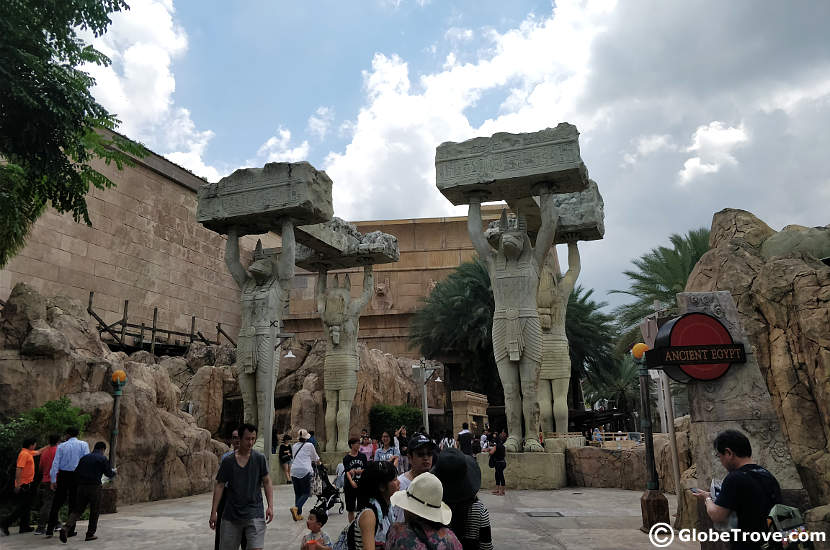 Couples can have so much fun at Universal studios.
Universal Studios isn't just a place for kids. It's an amazing place to head out for a date. For me… The roller coasters were the best part. Especially the one in Ancient Egypt where you plummet through the loops in absolute darkness. Let's not forget the Battlestar Galactica. I probably left a few scratches on Shawn's hand by the end of it, but it was so worth it! Lol!
RELATED ARTICLES: A Traveller's Guide To Universal Studios In Singapore
4. EXPLORE THE SINGAPORE ZOO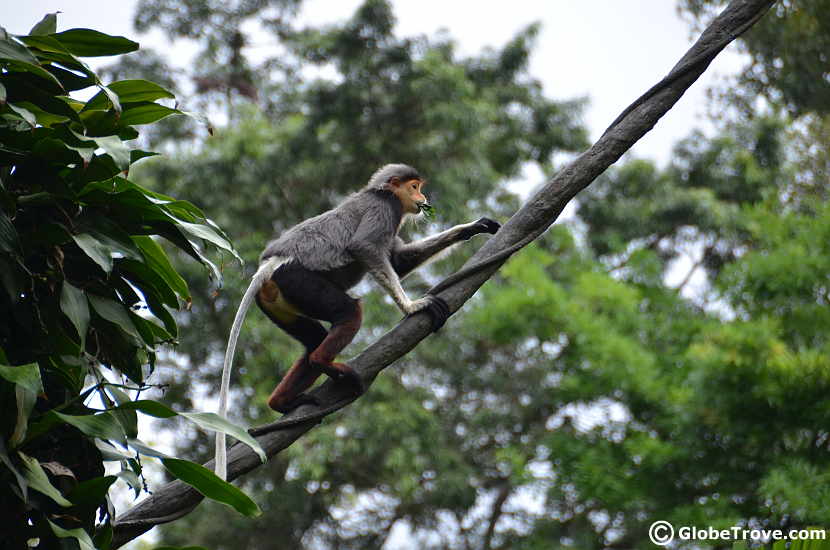 I absolutely loved spending time clicking pics of the animals in the Singapore zoo.
To tell you the truth, I'm not the biggest fan of zoos. Yet I guess they are one of the few places where we can see and learn about animals that we wouldn't otherwise come in close proximity with. The Singapore zoo is talked about across the world not just because it is large but because of the way the animals are kept. I'm not the best judge but the animals did look healthy and the enclosures were larger than most enclosures in other parts of the world. So, if zoos are your thing then the Singapore zoo should be on your list of fun activities for couples in Singapore.
5. CATCH A SHOW AT THE GARDENS BY THE BAY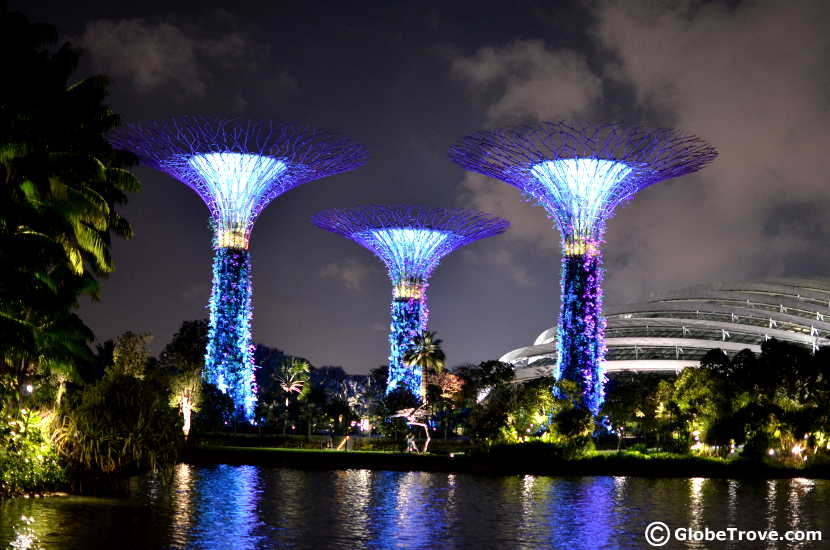 Catch a show with your partner at the Gardens by the Bay.
Sometimes, you just want to sit back and watch a show. There is no better and cheaper way to do so than at the Gardens by the bay. Every day, there are light shows that take place after dusk. The best part about the shows is that they are free!
6. VISIT THE CHINESE AND JAPANESE GARDENS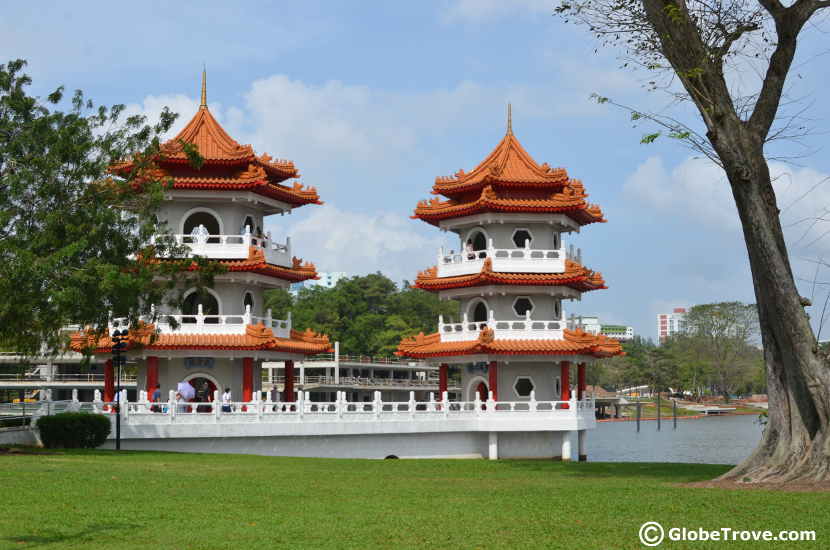 You can catch a lovely day at these beautiful gardens.
The Chinese and Japanese gardens are way out of town, but they make the perfect place to catch a picnic. The sprawling lawns with the picturesque backdrops invite people from all over the city on the weekends. Another great thing to as a couple in Singapore!
7. TAKE IN THE VIEW OF AN INDOOR WATERFALL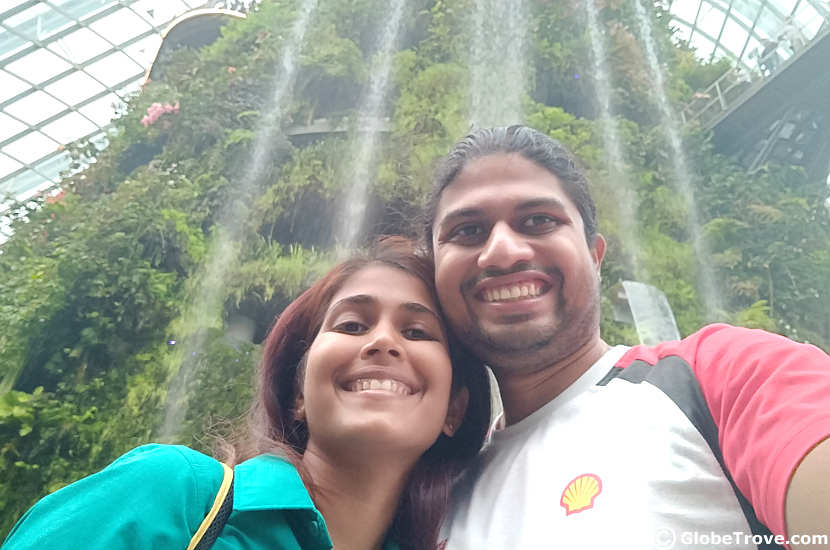 The indoor waterfalls just blew my mind.
I've never heard of an indoor waterfall before but just because you've never heard of it before doesn't mean that it does not exist. If you head over to the gardens by the bay, then consider visiting the flower dome or the cloud forest. The cloud forest is where the indoor waterfall is. Mind you, it can get a bit chilly but its all the better to snuggle close if you know what I mean!
There are a couple of casinos in Singapore. I saw one in the Marina Bay sands mall. Unfortunately, we kept forgetting our passports at home, so we never got a chance to play a game of chance. That being said, a date in a casino wouldn't be a bad thing now would it? Just make sure to take you or identification proof along with you or you may return disappointed just like we did!
9. TAKE SILLY PHOTOGRAPHS AT THE TRICK EYE MUSEUM
If you are looking for fun activities for couples in Singapore, then the Trick Eye Museum on Sentosa may just be your thing. While Shawn and I did not have time to visit the Trick Eye Museum in Singapore, we've been to one in Thailand. It's a ball of fun. Especially if you like to pose and take quirky photographs.
10. MADAME TUSSAUDS AND HER WAX FUN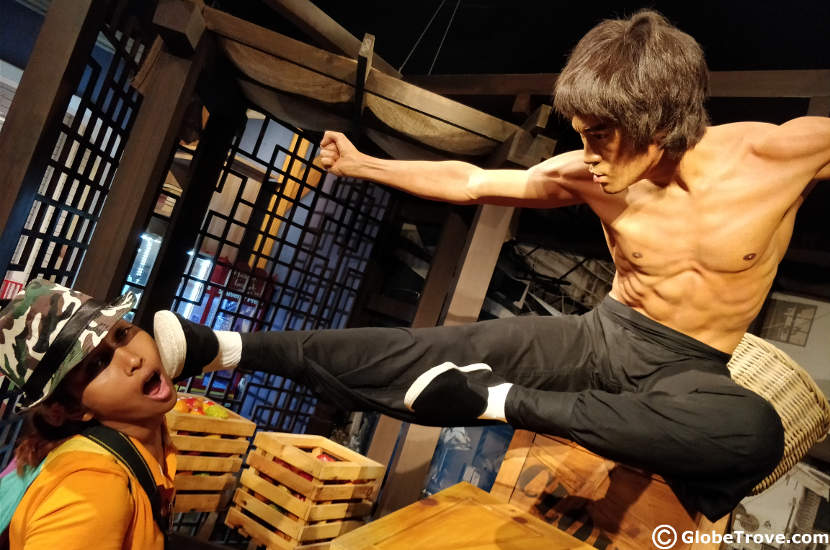 Madame Tussauds wax museum is a barrel of fun! 
Talking about quirky photographs, Madame Tussauds is another great place to let your imagination loose. It is also a place where you can get up close with all the celebrities. There is a Madame Tussauds wax museum on Sentosa island in Singapore just in case you are wondering where it is. Would it be something that you put on your list of fun activities for couples in Singapore? Shawn and I did, and we had a blast! You can also get one of those wax replicas of your intertwined hands made. We were worried we would break ours in the luggage, so we opted out.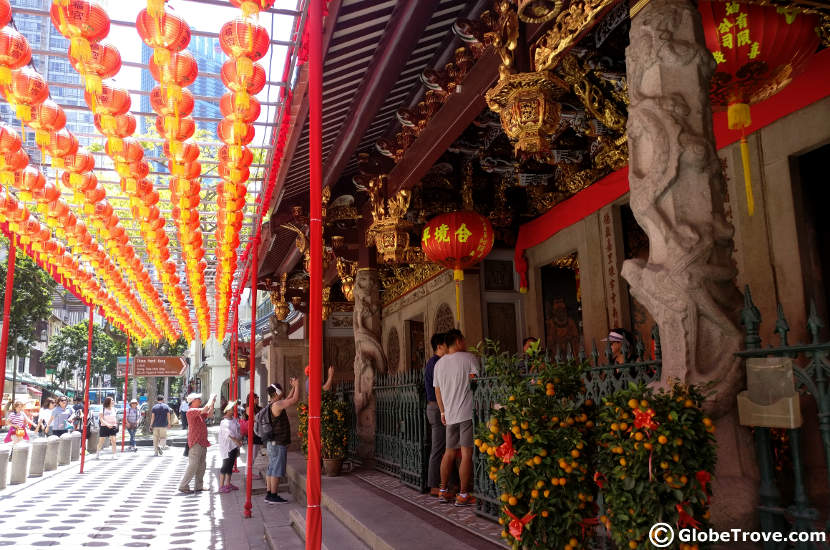 Exploring Chinatown is a fun activity to do as a couple in Singapore.
Chinatown is one of Singapore's most popular attractions. It is also a great place to explore as a couple. The streets are easily accessible and wandering around is plenty of fun. In case you were wondering, it isn't just about the food and the shopping. You'll find culture, temples, history all intertwined in the mix.
RELATED ARTICLES: Singapore's Chinatown: Exploring Art, Culture And Food
12. BOARD GAMES ARE ALWAYS AN OPTION
Shawn and I love board games. Singapore is a hub for board game cafes. You can find them in almost all parts of the city. If you want, you can even find shops that sell them. But if you aren't an avid collector, then setting out for a date to a board game café may just be what you are looking for. Pick from a selection of board games available and have someone explain the rules to you instead of studying them all on your own! Takes the stress out of it!
As you can see, there are just so many fun activities for couples in Singapore. It all depends on what you want to do. While some can be downright pricey others are free! Do you have an activity that you would lie to add to the list?
*This post contains Affiliate links