With so many different countries, it is hard to decide which summer destinations in Asia are for you. We find that the best way to decide is to concentrate on what you want and what you like. People come to Asia in summer for different reasons. Are you trying to catch some sun on gorgeous pristine beaches? Do you like trekking up the sides of mountains and gazing at snow capped peaks? Or maybe it is the valleys that interest you. Some people come to take in the gorgeous colours. Others to see the and experience different cultures.
Life in Asia cannot be truly described in just a few words. Each country is different, and each country has something new that you can experience. The best way is to experience Asia and summer is the best time. With that in mind we reached out to travel bloggers across the world and they describe their pick of summer destinations in Asia. Take a look and find your inspiration.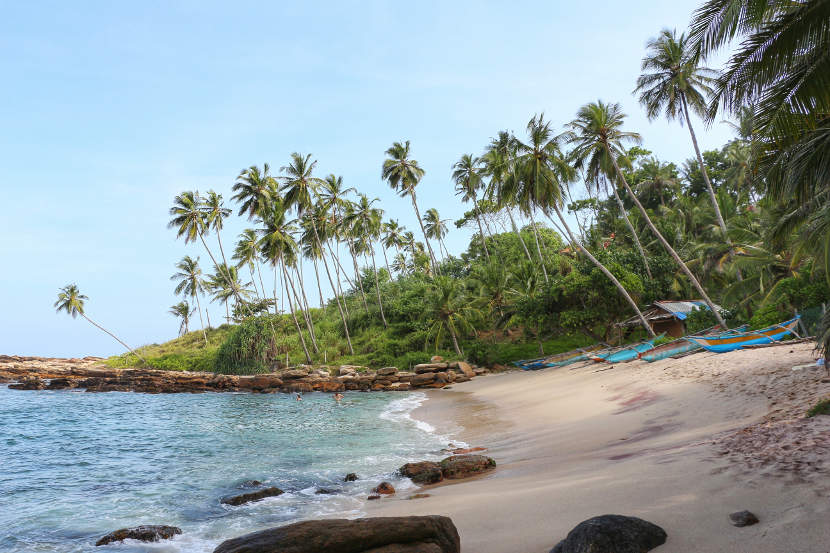 When asked about the best summer destinations in Asia, Zinara chose Sri Lanka.
I don't think I could ever name a better summer destination in Aisa than Sri Lanka. It's not because I call this little island mine. Ask someone who's been to Sri Lanka and they'd tell you the same. For a small island, Sri Lanka has plenty of things packed in it – rainforests, breath-taking mountains, scenic landscapes, pristine beaches, ancient rock temples, and the world's most scenic train ride. So gorgeous that we call Sri Lanka, the "Wonder of Asia."
It's better you skip over-touristy areas such as Mirissa, Weligama, Hikkaduwa, and head to more secluded beaches in Talalla, Dickwella, Hiriketiya, and Tangalle. Dondra Head is Sri Lanka's southernmost tip and the beach there is one of my favourite places. The water is turquoise blue, and it's a perfect place for a quick dip. And remember, off-season is not really the off-season in Sri Lanka. There will be occasional rains – best time to read a book with a cup of Ceylon tea. The East Coast is less crowded during the off-season. You could sleep in a beach hut by the sea listening to the sound it makes when waves kiss the pebbled shore.
If you've time, spend a month at least in Sri Lanka. Jaffna and the North are slowly opening up to tourism. If you are there, I recommend you check out Casuarina Beach in Karainagar and try Jaffna Crab Curry, packed with Ceylon spices and mouth-watering flavours. It's not for timid eaters though. For some 'me' time away from the civilization, stay a few days in a tree house at Back of Beyond Dehigaha Ela in Sigiriya, surrounded by majestic wildlife. If you want to see wild elephants in their natural habitats, Kaudulla National Park is a good place. It can get a little crowded and some jeeps are in a race with each other for the "best view." For an ethical experience, stay at Sanjana Home Stay. The owner has his own jeep and is very knowledgeable about the safaris.
Pro Tip: Riverstone, Matale is not a popular place among foreign visitors to Sri Lanka, but the route to Riverstone offers some of the most breath-taking mountain views on the island.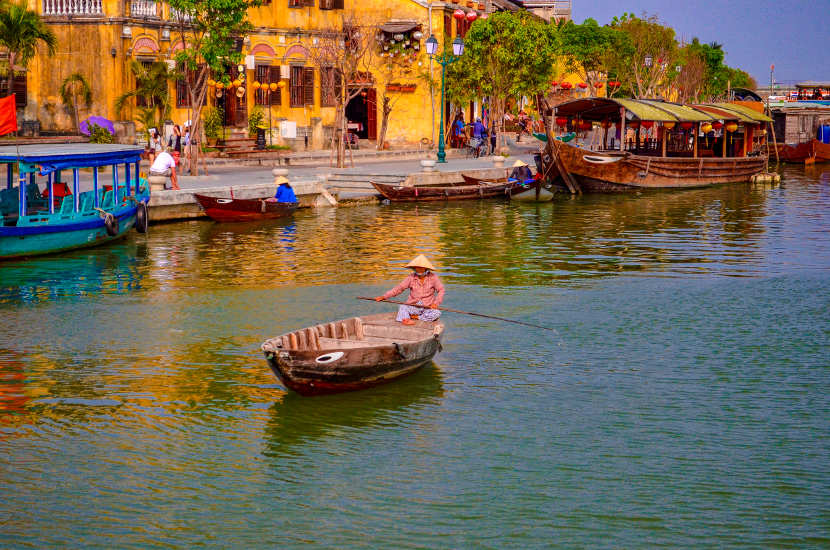 When asked about the best summer destinations in Asia, Laura chose Vietnam.
Vietnam is one of my favourite Asian countries; there are numerous incredible cities to explore, stunning landscapes to discover and local specialities to try. The easiest way to see the highlights of Vietnam is to start in the hectic capital city of Hanoi, in the North, and slowly make your way South to finish your trip lazing on sandy beaches where the pace is much slower and the weather much warmer.
Hanoi, the starting point of your Vietnamese adventure, is a bustling city full of delicious street food and the famous beer corner. Whilst in the North you absolutely cannot miss a trip to Halong Bay to see the picture-perfect views of sparkling waters and towering limestone islands. Spend your time relaxing on a traditional junk boat and on warm Summer days you can take a refreshing dip in the water and kayak through hidden caves. Adventure to the hills of Sa Pa to trek through terraced rice fields and experience local hill tribe culture during a homestay.
Make your way to Hue, historic gateway and former Imperial capital of Vietnam, where there are several stunning emperor's tombs to explore, each with their own very unique style. A little further South will bring you to the most famous of Vietnam's cities, Hoi An. Famous for the beautiful paper lanterns that decorate the old town, and a wealth of tailor's shops able to make your perfect outfit in just a few days; you'll struggle not to fall in love with this charming place.
Further South sits Ho Chi Minh City, formerly known as Saigon, a sprawling city dotted with French colonial landmarks like the Notre-Dame Basilica and Central Post Office, which are both well worth a visit. For your final stop, just off the Southern tip of Vietnam, several stunning islands await you, including Phu Quoc, perfect for relaxing at the end of your whirlwind tour of Vietnam!
When asked about the best summer destinations in Asia, Janice chose Philippines.
Despite having spent the last three years gallivanting around the world, I still find the Philippines to have the best beaches that I could not compare with any that I have visited around Asia. The Philippines is home to thousands of white sand beaches, crystal clear water, hidden lagoons and secret islands. With more than 7,500 beautiful islands to see in the country, you won't be left with nothing to love. The hard part would be choosing which island to spend your time as there is no "bad beach" in the Philippines, each beach has something different. No wonder why the country's tagline is "IT'S MORE FUN IN THE PHILIPPINES."
One of the islands that the Filipinos are proud of is Palawan. It is in everyone's bucket list because of its stunning lagoons and turquoise water. If you are searching for a paradise, do yourself a favour and go to Palawan and see why everyone is talking about it. CEBU is a place for adrenaline junkies, this province has tons of activities to offer. They have canyoneering where you need to jump, hike and stream through the canyons. It's not just that, its marine life is rich which is a playground to divers. Siargao on the other hand ticks all the boxes for a traveling surfer. If you want to be away from the city, chill and catch waves, this is the place to be.  And don't forget to add Boracay on your list. Boracay has fine powdery sand and clear blue water. With cool restaurants and chic cafes lined up few steps from the beach, it makes a quick post-lunch dip in the clear water very convenient. But, if you want a place that is underrated with no crowd, Leyte is the answer. I have seen the best sunset in this province, and the beaches are still yet to be discovered. But don't think that their beaches are just mediocre because I can see it rank on top once it has been uncovered.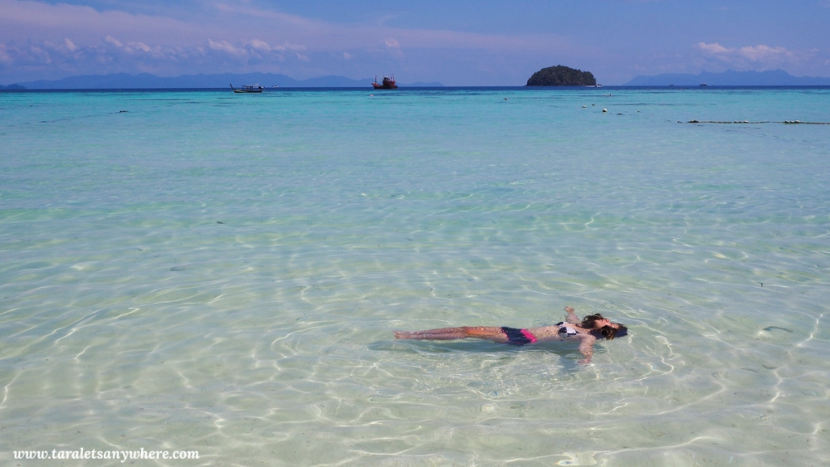 When asked about the best summer destinations in Asia, Katherine chose Thailand.
Thailand is one of the dream summer destinations in Asia, for a couple of reasons. One is that it costs cheap, considering the exchange rate particularly with US and other foreign currencies. Second, Thai cuisine is divine, with its unique flavours (oftentimes with a hint of spiciness) and huge variety, as dishes is different in every region. Third, there are so many attractions to explore – from lively cities like Bangkok, to Buddhist temples and especially tropical beaches.
That's right. Thailand has a 1500-mile coastline and boasts great beaches for the summer. A lot of these are now all-too familiar to tourists – Phuket, Krabi, Koh Pangan and Koh Samui, among others. These destinations offer scenic views, great choice of restaurants and accommodations such as beachfront resorts and hotels. The famous full moon party is also held in these locations.
Not all are meant for parties though. There are also beaches that remain secluded even today. Some of these are Freedom Beach in Phuket and Sunset Beach in Koh Kradan, as well as the beaches in the small island of Koh Lipe. Of these, we'd personally been to Koh Lipe and it's one of our favorite places in Southeast Asia. Even on holidays, the crowd is modest at best and there are soft-sand blue beaches and a lot of hippie bars and restaurants. Have we mentioned the delicious seafood? Koh Lipe is also called the Maldives of Thailand, so if you're into island hopping, make sure to visit this one in the southern part of the country.
If you aren't into beach bumming and want a bit of action in the water, you can go to some of Thailand's diving sites such as Koh Tao, Koh Chang, Surin Islands and Chumphon.
Considering all these, it's no wonder that backpackers and vacationers flock to Thailand for the summer.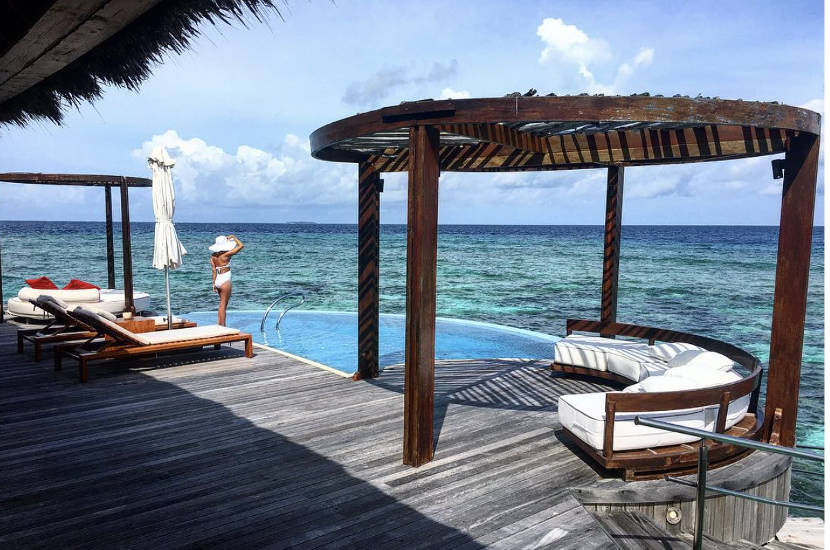 When asked about the best summer destinations in Asia, Mona chose Maldives.
The Maldives, a set of islands in the Indian ocean off the coast of Sri Lanka is the perfect place to spend your summer if you're looking for a relaxing, picturesque over-water bungalow experience. Although the summer months of June, July, and August are still considered the rainy or wet season, you shouldn't let that discourage you as it is still very warm and virtually summer all year-round. When it does rain in the Maldives, it pours for a short period of time followed by lots of sunshine. In fact, visiting the Maldives during the rainy season is actually preferred and recommended if you are a budget-conscious traveller, as accommodations can be very expensive, and you will benefit from the large discounts offered when traveling during low season.
The Maldives are one of the most beautiful places you can visit and exudes paradise and relaxation in every sense of the word. Image waking up in your own private bungalow surrounded by the turquoise lagoon waters and being able to jump right into the ocean from your private deck for a morning swim. The Maldives are home to some of the most magnificent coral reefs in the world, so if you enjoy scuba diving or snorkelling there is no better place to witness all the incredible species of flora and fauna you will find. Just swimming around my bungalow, I was able to spot hundreds of colourful fish, and even a large sea turtle or two!
Spend the rest of your days lounging by the beach, doing water sports and activities, or being pampered at the spa. If you love to eat, the Maldives are also home to some word-class dining with plenty of fresh seafood and even an underwater restaurant! End your evenings by watching the breath-taking sunsets from your over-water bungalow. Some bungalows even come with a private infinity pool or hot tub, which makes for the perfect location to watch the sunset from with a glass of wine in hand. Finally, let the gentle sounds of the ocean rock you to sleep as you get a rejuvenated rest, and wake up feeling refreshed for another beautiful day in paradise.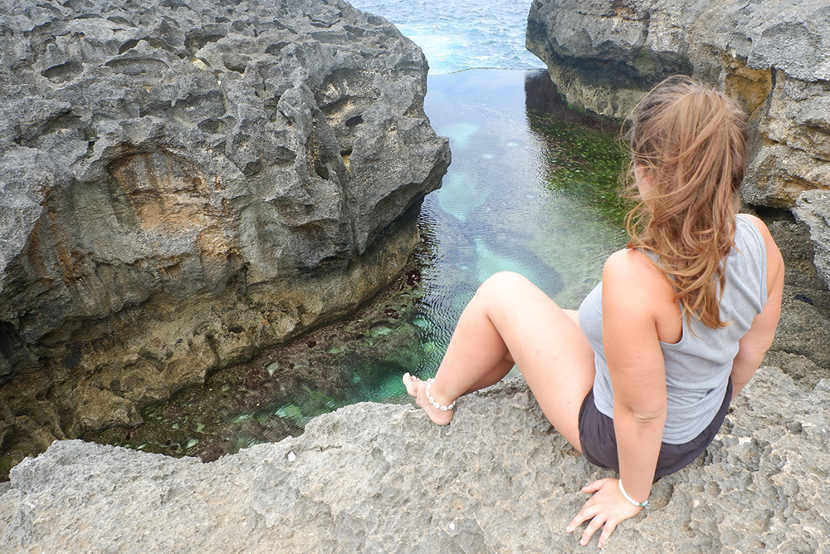 When asked about the best summer destinations in Asia, Claire chose Indonesia.
Indonesia is one of the best summer destinations in Asia because while a lot of the continent deals with the rainy season, the weather is beautifully dry in all the Indonesian islands. This makes it the perfect time of year to laze on beaches, catch a wave surfing or drink cocktails into the night.
Although it does get hot in Indonesia in the summer, the fact that the country is made up of islands mean that it lacks the severe heat of continental Asia. This means it's entirely possible to explore Buddhist temples in Bali and Muslim mosques in Java, to climb volcanoes all over the islands or even go looking for dragons on Komodo island.
Indonesia is home to some of the most spectacular sunsets in the world, which are a popular reason to visit in the summer. Great sunset locations include Uluwatu Temple in Bali, Rawa Pening in Java and Sengigi Beach in Lombok. Or, if you're a morning person, how about catching a sunrise from the top of Mount Batur in Bali or take on the challenging Mount Rinjani three-day hike in Lombok which includes two spectacular sunrises over the island. On a clear morning, you can see for miles; even though these volcanoes are on separate islands, you can see the peak of the other from the summit!
Another popular Indonesian pastime, especially in Bali, is exploring by scooter. These can be rented for cheap prices all over the island and aid the exploration of attractions such as rice paddies, temples and waterfalls. The dry season is the perfect time to explore Indonesia by scooter – as there's less of a chance you'll be suddenly soaked by a torrential downpour!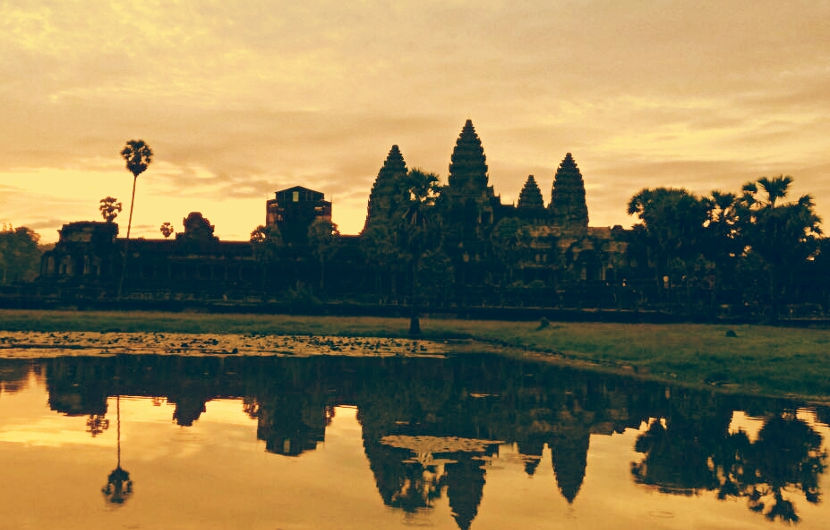 When asked about the best summer destinations in Asia, Vicki chose Cambodia.
In July 2017, we visited Cambodia for the first time and we were absolutely amazed by its beauty and unique culture. Even though Cambodia has a dark history that happened actually not even that long ago, it is full of beautiful and extremely kind locals. Most people when they think of Cambodia only have one thing in mind: Angkor Wat. And yes, it's true what they say: Angkor is worth every Cent of its pricey entrance fee and every day, it mesmerizes hundreds of visitors from all over the world. We spent hours walking around different temples and discovering magnificent things behind every corner.
But Cambodia is so much more than just the temples of Angkor. Did you know that there are paradise-like beaches in the South of Cambodia? From Sihanoukville and Otres Beach to the islands of Koh Rong. Cambodia's beaches definitely don't have to hide. The only drawback about visiting the beaches of Cambodia in summer is that there will be monsoon-season. But usually, you have all morning to enjoy the sun and will get rain in the afternoon. We even had 4 days in a row without any rain while staying at Otres Beach.
But there is even more to see in Cambodia. In the capital Phnom Penh, you can learn about the dark history of Cambodia and the dictatorship of the Khmer Rouge by visiting the S21-Prison and the Killing Fields. Moreover, Phnom Penh offers a variety of amazing temples that you can explore.
My absolute highlight of Cambodia was Kampot. It's a cute little town in the South of the country. With its peacefulness and quietness, it was the perfect place to relax and explore the beautiful Cambodian nature around there, e.g. in the Bokor National Park. Another reason to visit Cambodia is the food. During one month in Cambodia, we haven't been disappointed by the food even once. You shouldn't leave Cambodia without trying to super yummy Amok.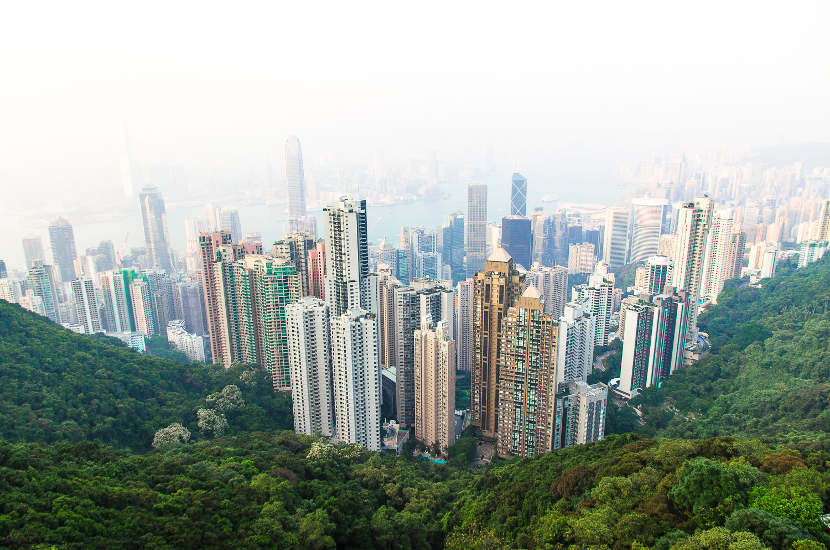 When asked about the best summer destinations in Asia, Odette chose Hong Kong.
When thinking about summer destinations in Asia most people will probably think of bounty beaches, palm trees and a cocktail in their hand. But Asia has so much to offer, with one thing being vibrant cities. And where else to find such a vibrant city as Hong Kong? Hong Kong is filled with mighty skyscrapers, some of the most incredible architecture I have ever witnessed and not to forget, an amazing party scene. Dress up to find yourself in the most unique bars or one some of the highest rooftop bars in the world! Get a drink in Soho or have a drink while overlooking one of the most impressive skylines of Asia. And while Hong Kong is mostly known for being a vibrant city, it has so much more to offer.
Street food is abundant and delicious treats can be found on every corner! But maybe most surprisingly, at least it was to me, is Hong Kong's incredible nature. I had always portrayed Hong Kong as a city, nothing more… I never realized Hong Kong is filled with hills offering the most stunning views. You will find hills surrounding the city allowing you to stand almost as tall as the giant skyscrapers. For the ones looking for peace and quiet, you will only have to catch a short bus ride into the mountains or to the beach. There are enough hikes to last you for months, each offering a unique and incredible view. And when you have found yourself to have fully explored Hong Kong Island, don't forget there is another side of Hong Kong to explore. Take the famous star ferry to main land Hong Kong and take a walk underneath iconic neon light lit streets while shopping in a maze of shops for the best deals. No matter what your favourite kind of activity on a holiday is, sightseeing, hiking, eating, partying, shopping… Hong Kong has it all!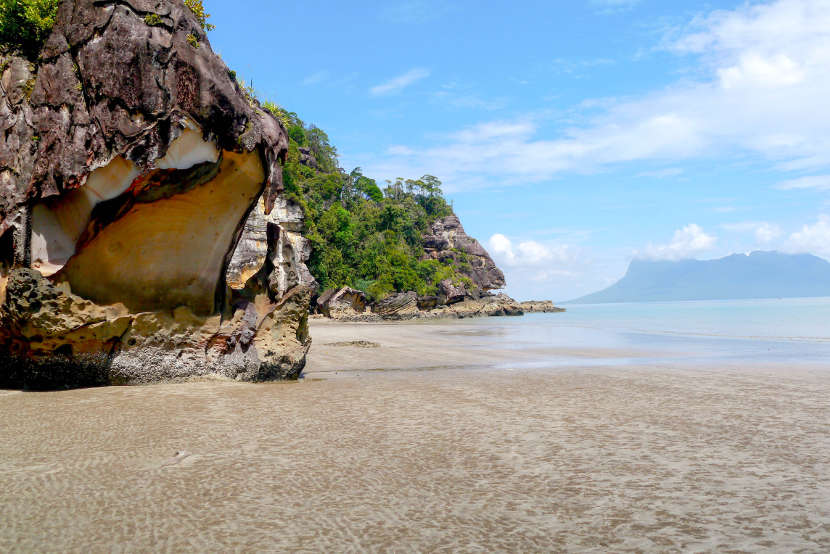 When asked about the best summer destinations in Asia, Claire chose Malaysia.
Malaysia is a special place. On my first trip instantly knew that the short time I'd booked wasn't going to be enough. I returned home and few years on I am now lucky enough to call Kuala Lumpur home. The mix of people, cultures and traditions is what makes this place so unique. The population is made up of Malay, Chinese, Indian and other indigenous groups, bringing a vibrant mix of religion, festivals and food. Food is central to culture here, socialising is done over long lunches and finding the best place to eat is everything. Kuala Lumpur is home to the spectacular Petronas Towers, huge shopping centres and amazing places to see the city view with a drink. Venturing into Brickfields and Chinatown, you'd be forgiven for thinking you'd entered another world. Full of markets and temples, here you can see the diverse nature of this thriving capital city.
Penang and Melaka are foodie paradise as well as being rich with culture and interesting architecture. The Baba Nyonya culture that thrives in these areas is fascinating and the food is divine. You must try laksa, pai tee and popiah!
Borneo is different. Home to many of the indigenous tribes and to the oldest rainforest in the world, it is deeply rooted in its heritage. Kuching, in Sarawak, is a great place to start, a lovely city by the river with easy access to the beautiful Bako National Park. If you are feeling active, climbing Mount Kinabalu in Sabah offers spectacular views. No trip to Malaysia would be complete without seeing its beautiful islands, less crowded than neighbouring countries but just as perfect. Langkawi, a beautiful spot near the Thai border; the Perhentian islands for diving; Lang Tengah, Tioman and Redang are secluded paradise. With so many amazing options the only problem is choosing.
Malaysia has stolen my heart. I hope it steals yours too.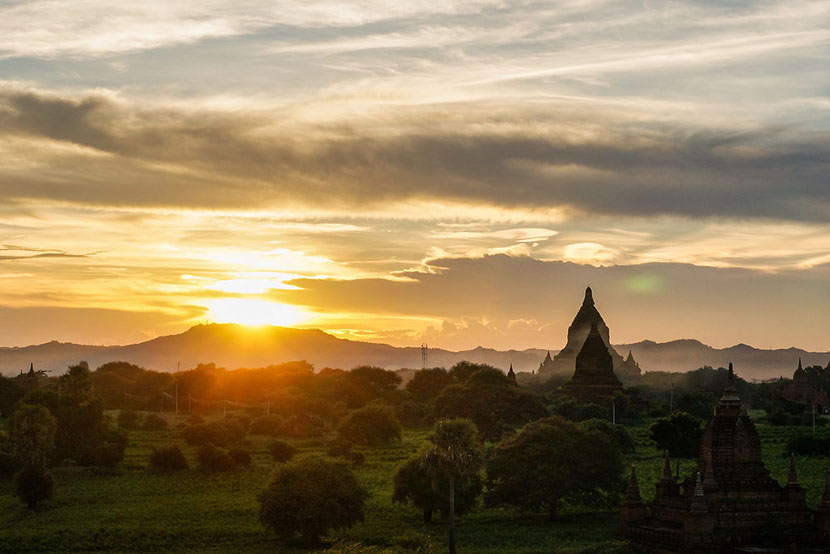 When asked about the best summer destinations in Asia, Teresa chose Myanmar.
Myanmar is my choice when it comes to summer destinations in Asia. It has only recently opened its borders to tourism in 2011, so it hasn't yet been spoilt by over development and over-commercialisation. Because of this, wherever you go it really feels like you have got off the beaten path. Travelling through Myanmar feels like you are discovering something new. The locals are some of the most kind and welcoming I have ever come across. They are very proud of their country and very keen to show it off. And they really want you to love it too.
It has Bagan, one of the world's greatest archaeological sites, which easily rivals sites like Angkor Wat or the Pyramids of Giza. A complex of over 2,200 temples and pagodas spread across the plains is a sight to behold, particularly at sunset. For more spectacular worship sites, you also have the most impressive Buddhist site, Shwedagon Pagoda, which glimmers in the sun whether you are there for sunrise or for sunset.
It also has communities that still lead a unique way of life, like the Intha leg rowers. They can only be found in Inle Lake, where you can visit the markets, the winery and the floating villages and gardens. A stunning setting that feels totally untouched by the outside world. And let's not forget adventure, from multi-day hiking routes to the most exhilarating vertigo-inducing train ride you will come across, Myanmar has it all! These are just a few of the reasons why I love Myanmar and why it should be in everyone's bucket list.
As you travel through different parts of Asia you slowly begin to realize that every country has its own charm. It gets harder and harder to narrow down your choice because it is always tempting to go back to the same country once more. It helps if you know what kind of adventure you are looking out for. Once you have that sorted out choosing a country to spend summer in Asia gets simpler.
Would you add any other summer destinations in Asia to the list? We would love to read your suggestions in the comments below.
*This post contains Affiliate links
**Images are provided by the contributing authors and are not the property of Globetrove.