Last year Kovalam caught my attention but only because Kovalam was announced as the next destination for our office's biggest event which my team and I organised. At the beginning of this year over a long weekend we decided to visit Kovalam as we were not getting bookings for Goa. And wow there we were to find ourselves in an altogether new paradise. With its beautiful coastline and unspoiled serene beaches, Kovalam is a hidden treasure not known to many.
Over the year, thanks to the event I visited Kovalam thrice and stayed at 2 of the best properties. My trips were hectic with limited time available to explore the town and the properties where we stayed were so charming that coming out was tough.  Still we managed to visit some of the major attractions. Here's a list of some of the activities and experiences which you must try when in Kovalam.
This is a landmark monument in Kovalam. When you search for Kovalam online many images of Lighthouse will surely appear. Vizhinjam lighthouse is 30 meter tall with an observation point at the top. It is situated on a Cliff surrounded by coconut trees.
You can either climb the steps to reach the top (till one point) or take a lift. I would have preferred stairs any day given the fact that I am claustrophobic and lift was really crowded. Since we were travelling with our baby, climbing steps was not an option. Although I did not go till the top as the stairs were quite steep without any support and the place was too crowded, but the view from just below the top was mesmerizing. I can image how captivating it would have been for the top of the lighthouse.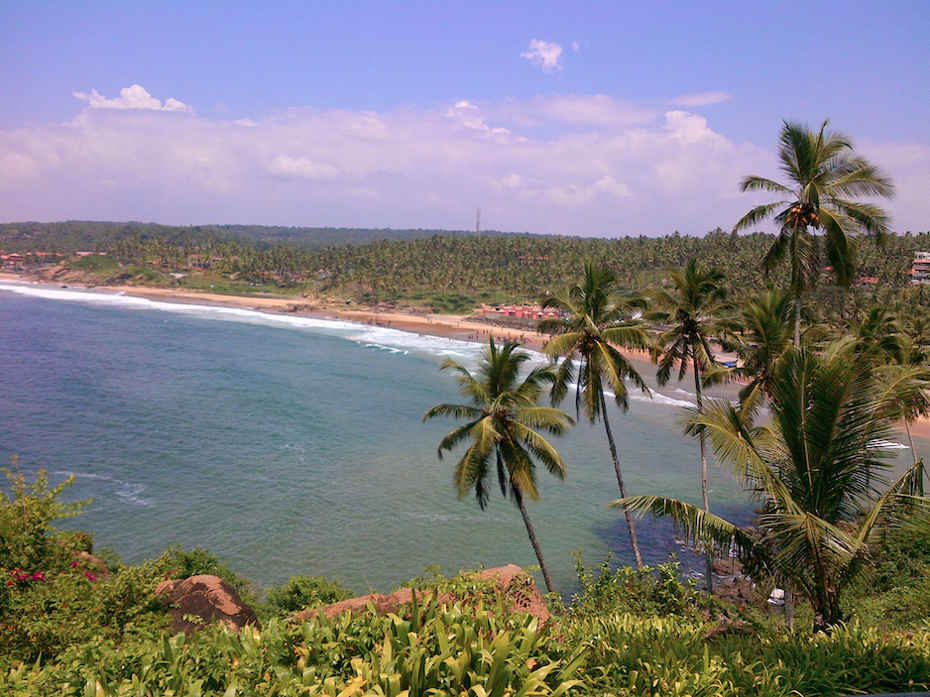 Kovalam Beach is formed by three crescent-shaped beaches in Kovalam – Hawa Beach, Lighthouse Beach and Samudra Beach. Frequented by fishermen, the beach has many resorts and restaurants that offer fresh and delicious local cuisine.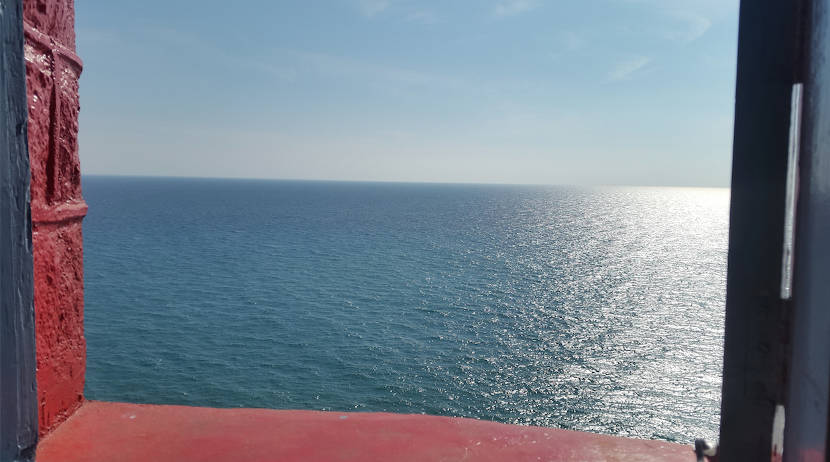 A view of the lighthouse beach from the lighthouse.
One of the most popular beaches in Kovalam, the light house beach is a beautiful combination of golden sand, blue water, palm fringes and the intriguing backdrop of lighthouse standing tall on a rocky cliff. The presence of the lighthouse also makes this beach one of the best location for photography lovers. This beach is also a perfect adventure sports like swimming, surfing, parasailing and paragliding. One can take a long walk along the long stretches of the beach.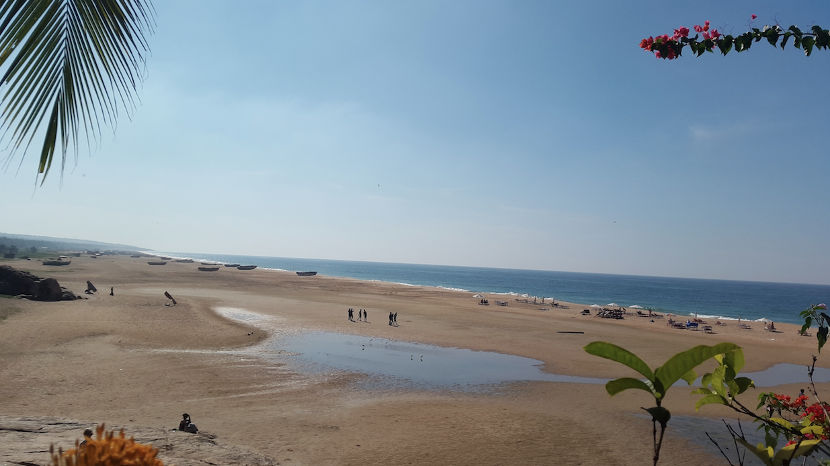 While checking the popular places in Kovalam, I did not find the name of Chowara beach in most of the lists but I would highly recommend visiting this beach. Located at a distance of approximately 10 kilometers from Kovalam in the village of Chowara this beach is the most beautiful beach in Kovalam. While other popular beaches of Kovalam are quite crowded, Chowara beach is secluded and lesser known. We really enjoyed walking and spending lots of peaceful time here. The sight of huge fishing boats and temple overlooking the beach was intriguing.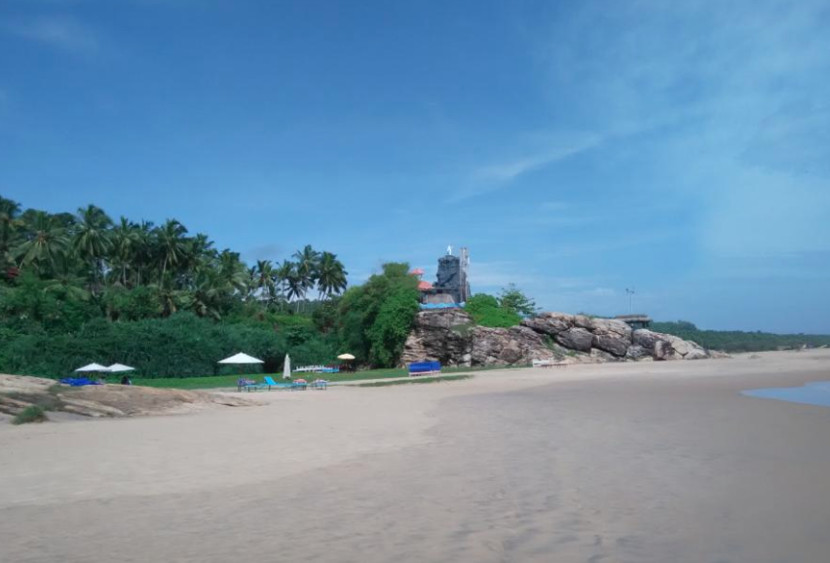 The Ayyappa temple near Chowara beach.
Situated atop a hill that overlooks the Chowara beach, the Ayyappa temple offers an incredible view. Its one of the best temples I have ever visited. Photography is not allowed inside the temple. The day we visited this temple there was some special occasion and it was very crowded.
SRI PADMANABHSWAMY TEMPLE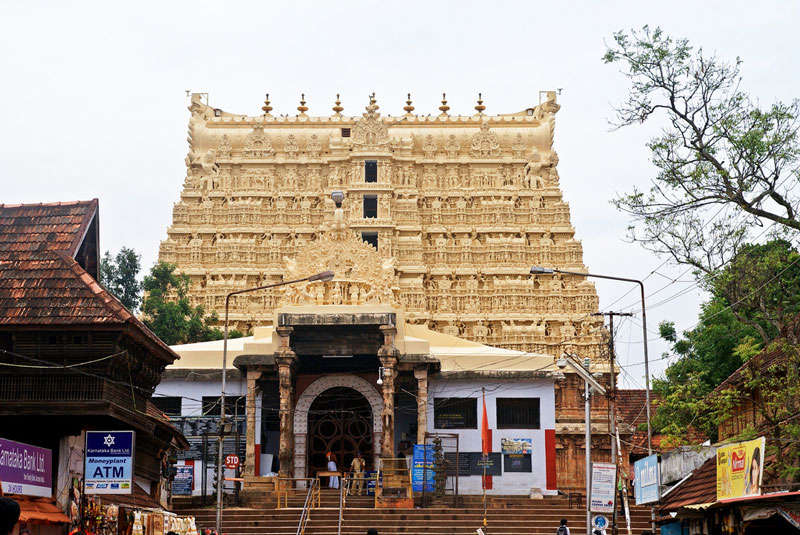 The Padmanabha Swamy Temple
Being one of the 108 holy abodes of Lord Vishnu, the Shri Padmanabhaswamy Temple is also one of the most visited temples in Kerala. Although Padmanabhswamy temple is located in Trivandrum (Thiruanantpuram), it's worth a visit if you have enough time. This grand temple is devoted to Lord Vishnu and is of religious as well as historical importance. In the temple, Load Vishnu is enshrined in a Eternal Yogic sleeping position on serpent. Temple is really huge and magnificent from inside. It's open to only Hindus and has a strict dress code which needs to be followed. Cameras, phones, belts etc are not allowed inside the temple. Generally temple is very crowded, but luckily the day we visited it was not so crowded and we could finish our darshan in 1 -2 hours time.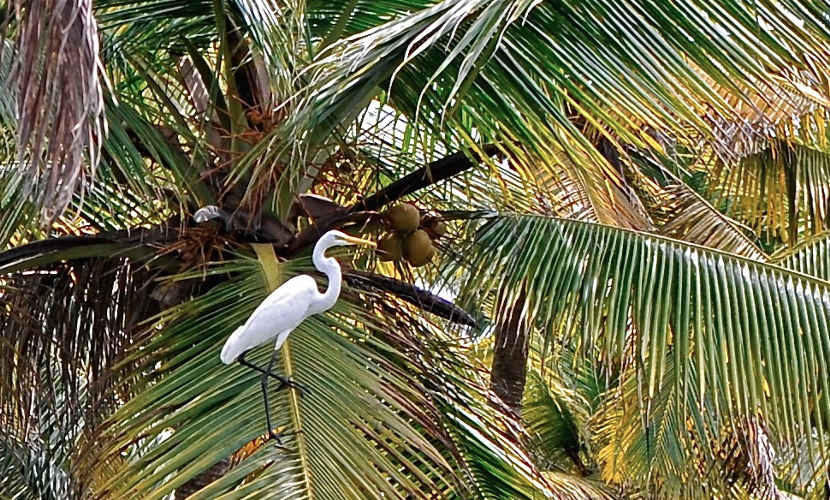 Bird watching during the backwater tour.
There are many operators in Kovalam who provide the backwater tours. It can be either a day tour or a stay in a houseboat. It's really amazing to experience tranquil backwaters, picturesque villages, lush green surrounding and a variety of birds.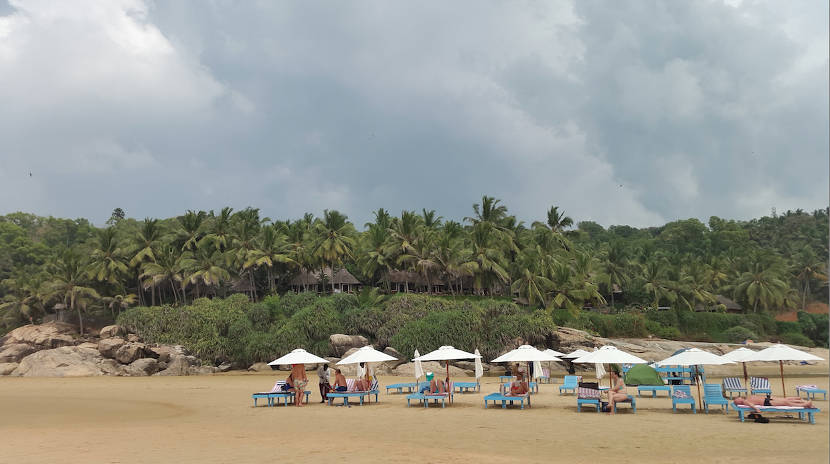 Manaltheeram resort on Chowara beach
Kovalam is an internationally renowned destination and is especially well known for its various Ayurvedic and healing treatments. Tourists from all over the world spend months in Kovalam for treatment. During our first visit, we were the only Indians staying at the resort and it was a unique experience. So while you are in Kovalam, do not miss an opportunity to get yourself pampered with Ayurvedic massage or treatments. Most of the spas have doctors who can suggest the perfect treatment for you based on the requirement.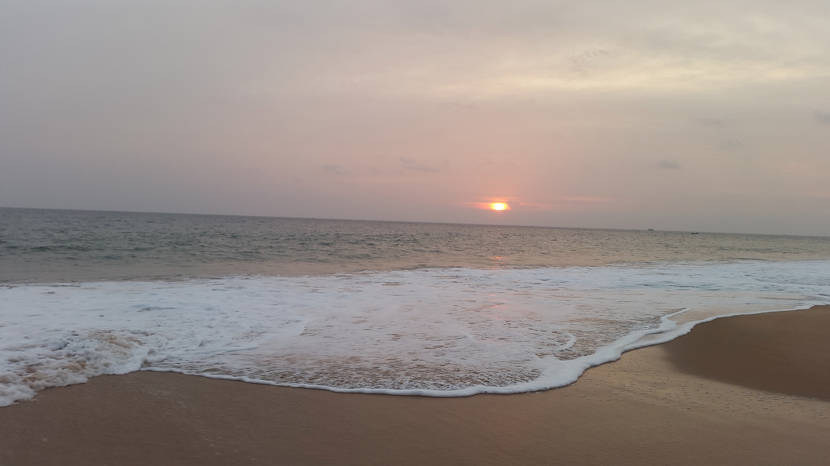 Like mentioned before, we stayed at an Ayurvedic resort during our first visit. They offered completely vegan Kerela cuisine, which was very healthy and claimed to have several health benefits. However being a coastal area I am sure the seafood should not be missed. I am a vegetarian so I tried local vegetarian cuisine.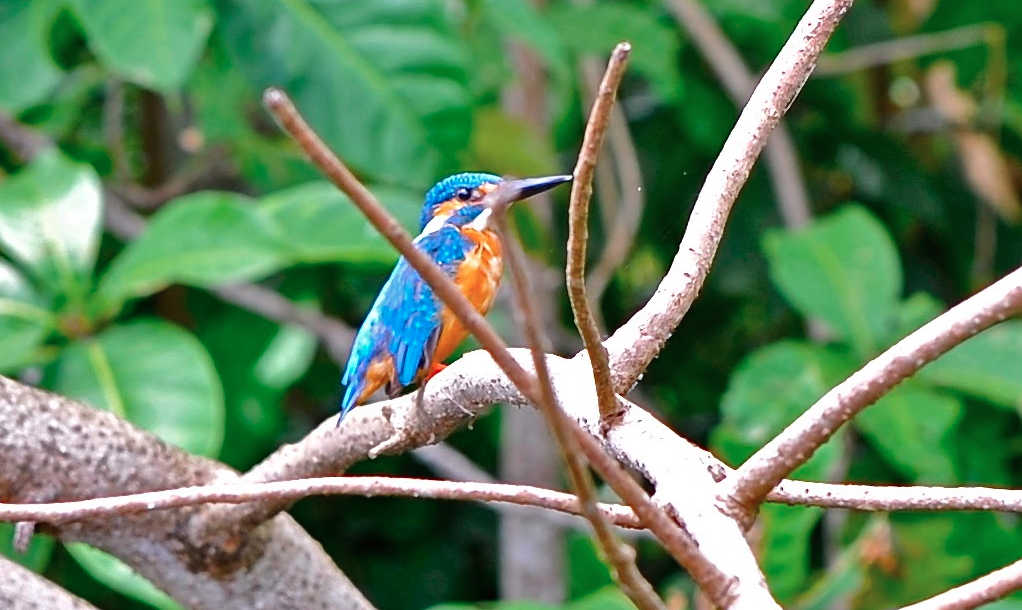 Another gorgeous bir spotted on the backwater tour.
Apart from these there are still many attractions that can be explored depending on the time available. We really enjoyed and cherished every moment of our trip.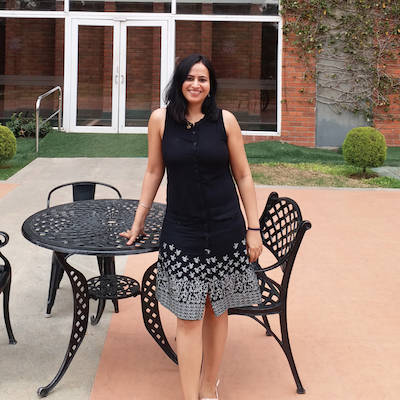 ABOUT THE AUTHOR
Madhu is a Marketing professional who is in love with travelling. She works full time and sneaks in time to travel and write. Madhu believes that we live in a beautiful world and there is only one lifetime so why not to explore as much as we can. She am a nature lover and likes to explore the offbeat destinations. Through her blog Madhuonthego Madhu intends to share my travel stories including and inspire others to explore the world.
*This post contains Affiliate links
** The photographs in this post have been provided by the author and are not the owned by Globetrove